Stihl has acquired a "substantial minority share" of Globe Tools Group, according to a news release from Globe Tools, which – like Stihl – is a manufacturer of corded and cordless outdoor power tools. Globe Tools are sold under the GreenWorks brand.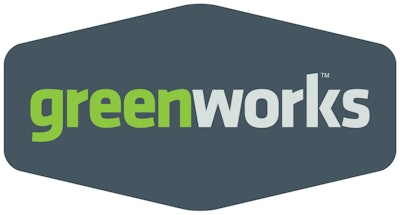 Terms of the deal were not disclosed, nor was the size of the stake in Globe Tools that Stihl purchased. Stihl makes a wide variety of gasoline-powered tools in addition to its electric products.
Globe's statement quotes Stihl's executive board chairman, Bertram Kandziora, as follows: "Our stake in Globe Tools means we are systematically consolidating our strategy in the growing market for cordless power tools. We will utilize synergy effects in the development and production of cordless products."
The managing owner of the Globe Tools Group, Yin Chen, said: "We are pleased that we will have Stihl on board in the future as a strong and reliable partner. This involvement is a milestone in our growth story."
Globe Tools is a supplier of cordless and corded electric power tools to customers in North America and Europe. The company's U.S. distribution headquarters for GreenWorks Tools is based in Mooresville, North Carolina, just north of Charlotte. Globe Tools' manufacturing operations are in Changzhou, China.
Globe Tools' statement on the deal says Stihl and Globe complement each other in the market for cordless and corded electric power tools and the companies "intend to create a cooperative partnership and achieve gains in efficiency."
Stihl's Kandziora said the company's stake in Globe Tools "enables us to quickly expand the Stihl cordless product line for the customers of our servicing dealers in the entry-level segment …" This suggests Stihl's ownership interest in Globe Tools may affect its retail, residential customers more than landscape professionals.
Stihl will make use of the favorable production costs at Globe Tools in China, in addition to cooperating on the procurement of components.
Along with the fresh injection of capital to fuel further growth, Globe Tools says, it expects to benefit significantly from Stihl's many decades of experience in the industry.
Globe Tools Group produces about 8 million cordless and corded electric products annually, generating sales of about $325 million last year, according to the company's release.
The deal is subject to various regulatory approvals before it closes, Globe Tools Group said.
Here is a clip of GreenWorks Tools demoing their chainsaw at the 2015 GIE+EXPO.