Richardson Service 1991 Inc. – more often referred to as "RS91" – will offer the entire Takeuchi product line of compact excavators, skid steer loaders, track loaders and wheel loaders at its Conway, South Carolina, location.
In business since 1991, the dealership serves five counties along the Atlantic seaboard. The company started as a small local repair shop and has grown to include a large rental fleet of construction equipment. Takeuchi says RS91 has improved all aspects of its repair facility to offer customers even better service and repair.
"RS91 is well-respected in the areas they serve in South Carolina and continues to grow," said Kim Robinson, director of sales at Takeuchi-US.
Takeuchi also announced that New Tec Inc. will become a dealer for the company serving 17 counties in Northwest Iowa. Headquartered in Hull, Iowa, New Tec will carry the full line of Takeuchi equipment.
Established in 2004, New Tec is known for new and used forklift trucks and construction equipment. The company has additional branch locations in Storm Lake, Iowa, and Sioux Falls, South Dakota.
New Tec also holds a partnership agreement with Rent-All Inc., which has three locations. Rent-All Inc. will carry Takeuchi machines at their locations in Storm Lake and Sioux Center, Iowa, as well as in Sioux Falls.
"They have built their business primarily on forklift sales and accessories," said Takeuchi's Robinson, "and now, as they enter a new period of growth, the full line of Takeuchi equipment really rounds out their lineup."
Morbark dealer network expands internationally
Morbark LLC has signed agreements with Equipment Sales & Service Limited and Van Bemmel Machine Import BV to become Morbark dealers.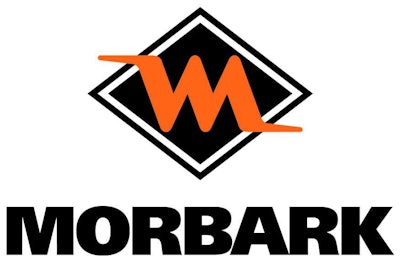 Based in Edmonton, Equipment Sales & Service Limited (ESS) is the exclusive Morbark dealer in Alberta, Canada, handling both tree care and industrial equipment. Founded in 1946, ESS is currently one of Canada's oldest and most established equipment companies, according to Morbark.
The private, family owned business specializes in heavy equipment sales.
Meanwhile, with 20 years of experience, specifically in recycling, Van Bemmel Machine Import BV is now the exclusive Morbark industrial equipment dealer in the Benelux nations of Belgium, The Netherlands and Luxembourg. The company handles forestry, biomass and recycling equipment.
Van Bemmel is part of the Van Laecke Group, along with Van Laecke Machines and Marcom Recycling. Together, they provide a comprehensive range of recycling machines for wood and stone, earthmoving and excavating machinery, and agricultural machinery.
Based in Winn, Michigan, Morbark manufactures a variety of equipment for the forestry, tree care, recycling, sawmill and biomass markets.
Terramac names new dealer in Southeast
Terramac, a manufacturer of rubber track crawler carriers, says Linder Industrial Machinery Co. is now part of its dealer network. Linder will represent the Terramac product line in Florida, North Carolina and South Carolina.

Linder will offer Terramac's RT9, RT14 and RT14R crawler carriers to serve a wide range of industries including general construction, mining, agriculture and utility. In addition to Terramac's three standard options – convertible dump-to-flat beds, rock dump beds and flatbeds – Linder will offer Terramac units customized with support attachments such as cranes, drills, generators and tanks.
The team at Linder will provide professional sales, rental and support on the Terramac product line across 16 branch locations.
Linder Industrial Machinery Co. is an equipment provider with extensive parts availability and a professional staff of support managers. They offer the full line of Terramac crawler carriers for sale or rent as well as full service maintenance and parts.