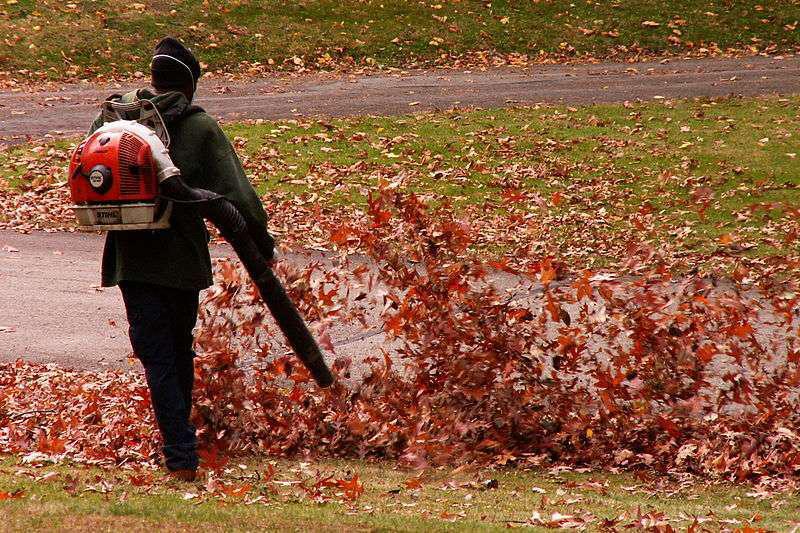 The war on leaf blowers continues to be a point of contention between landscapers and residents in Ojai, California, where the city council is considering a ban on blowers of all kinds.
Neither gas-powered nor battery-powered machines are safe, as a vocal contingent of Ojai residents maintains that all blowers are a nuisance, creating both noise and air pollution.
Currently, the town's regulations prohibit the use of gas-powered blowers in residential areas but allow their use in commercial and industrial zones. Electric blowers currently are permitted in all areas from 8 a.m. to 6 p.m.
Earlier, when considering the existing restrictions on blowers, the council ignored a proposed amendment that would have allowed low-noise gas blowers to be used in all areas of the town; it would also have required commercial operators to certify that their blowers met noise requirements.
Instead, council members voted 5-0 to have the city staff create a proposed ordinance to outlaw blowers entirely.
"Just eliminate the darn things," Councilwoman Betsy Clapp told the Ventura County Star. "Sometimes technology changes, science teaches us things, makes us realize some of the things we are doing are not the best for our environment … This is one of those things."
Consideration of the ban has been postponed until the council can assess the alternatives to blowers.
"I just think it's not fair," said Abel Carranza, a local landscaper who spent about $2,000 on battery-powered blowers in the past year to meet Ojai's current standards. "They tell us one thing and then we go and purchase equipment to be compliant with the ordinance, and then you show up at a meeting and all of a sudden, they're trying to ban them completely.
"We're buying the best – top of the line for low noise – and now they don't even want blowers at all."
Health experts do express concern over fuel vapor and emissions from gas-powered blower engines, but there appears to have been little, if any, research on health concerns with electric blowers.
At least six other California communities already have banned blowers outright.
Santa Monica has banned all leaf blowers since 1991, mostly due to noise complaints, and now commercial operators use vacuum trucks and sweeper technology to keep large expanses clear. The city is also working to change its landscaping to California native plants that don't drop their leaves.
"The whole mow-and-blow mentality – essentially, we're looking to just pull that out of our daily routine," said Andrew Basmajian, communications coordinator for the city's Office of Sustainability and the Environment, in an interview with the Star.
Laguna Beach is another community that has enforced a complete ban – this one since 1993 – citing noise, dust and health concerns. When there are complaints about blower use, enforcers send a letter to the property owners. The city has yet to fine anyone for violating the blower ban.
While Ojai's smaller population should aid enforcement of a ban, some business owners are concerned about how the ordinance might affect them.
David West, owner or Westridge Family Markets, told the Ventura County Star that vacuums pollute, too, and hiring enough people to sweep the parking lots would be expensive.
"If you're dealing with a couple of sidewalks as a resident, sure, you can use a broom," he said. "But when you're dealing with an acre of parking lot …, it's not feasible, it's not suitable. When it comes down to business and commercial use, I think (the council) is handicapping us in a way that they aren't fully aware of what the repercussions are going to be."