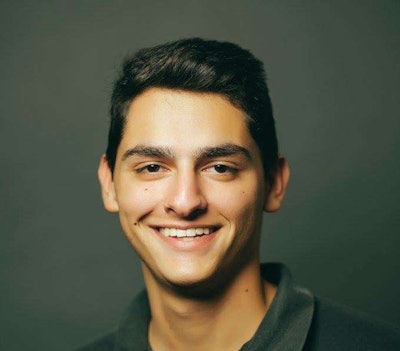 Total Landscape Care has named the winners of three scholarships the online magazine is awarding to college students majoring in landscaping-related fields. Each winner intends to pursue a career in the green industry.
TLC is awarding one $3,000 scholarship and two $1,000 scholarships.
The winner of the $3,000 scholarship is Patrick Ritchey of Hoover, Alabama, a sophomore majoring in landscape architecture at Mississippi State University.
The two $1,000 scholarship winners are Keye Faddis of Media, Pennsylvania, just outside Philadelphia, a junior majoring in landscape architecture at Temple University; and Wendy Carson of Thousand Oaks, California, a junior majoring in horticulture at Oregon State University.
The scholarship money will be paid to the winners' universities on their behalf.
For Ritchey, who is paying his own way through college, the $3,000 TLC Scholarship is a godsend. In part because of the high cost of going to college, Ritchey said, "I always wanted to know what I was going to do before I went," rather than deciding along the way.
His high school offered a series of engineering related classes and Ritchey said those studies led him toward building and architecture. He still wasn't sure, though, and on a visit to Mississippi State University – "I'd heard they had a good engineering program" – Ritchey heard someone mention landscape architecture.
"I can't remember exactly how it came up, but it really interested me because it involved architecture and building but also plants," he said. During the campus tour, Ritchey made a point of stopping by the landscape architecture facility, where he talked with a couple of professors.
Asked whether he has had any doubts about his professional path during the first 1.5 years of his college career, Ritchey said he's more committed to the landscaping industry every day.
While starting his own landscaping business someday is an exciting possibility, Ritchey is down to earth in discussing his future. "Once I graduate, I want to join an existing company and get experience – learn how they run things," he said. "I would do that for at least five years."
During a recent internship, Ritchey said, he worked with a landscaping company that focused on residential design/build as well as maintenance. The work got his attention. "It has always been something I wanted to do," he said, referring to the conversion of home landscapes from so-so to magnificent.
"I can definitely see myself going into residential design," he said. And while designing beautiful landscapes is his dream, Ritchey was quick to add: "I'll be out there with the workers and working with them."