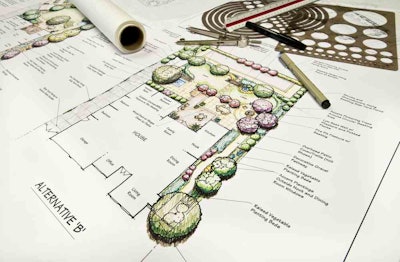 Aspiring landscape architects have the opportunity to earn a $2,500 scholarship from Houzz, a website dedicated to home remodeling and design.
High school seniors, undergraduates and graduates 17 years of age and older are encouraged to submit applications for spring 2017. Applicants will submit a brief essay on their design and architecture influences. They are also advised to create a Houzz professional profile where they can display their portfolio and network with others.
There are three separate scholarship categories and Houzz plans to award them biannually in the spring and fall. The categories are "Women in Architecture," "Residential Design" and "Sustainable Design."
"Supporting future architects and designers is one powerful way to contribute to the growth and health of our industry and in particular our amazing professional community," said Liza Hausman, vice president of industry marketing at Houzz. "We have always worked to increase global appreciation of great design and the talent and expertise that bring it to life, so it's natural for us to help deserving students achieve their goals by pursuing architecture and design degrees."
Students interested in applying have until Dec. 15 and can click here to enter.
BrazelBerries line rebranded after acquisition
Star Roses and Plants acquired the BrazelBerries line back in May and now it is rebranding it to Bushel and Berry.
Bushel and Berry is a collection of raspberries, blackberries and blueberries that are compact and self-pollinating.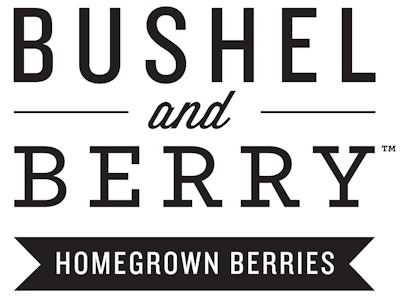 The rebrand includes a new logo, tags and containers, along with a new website, which will be launched January 2017. According to Layci Gragnani, program manager of Bushel and Berry, Star Roses and Plants reached out to its Network Growers, garden centers and consumers for feedback. The goal of the rebrand is to reach new consumers.
"Berry consumption is continuing to rise among consumers, especially millennials, who are striving to eat healthier and grow their own food," Gragnani said. "Our new name and look, which is reminiscent of the biodegradable berry baskets found at farmers' markets, allows us to reach this expanding audience."
Food gardening was the most popular gardening activity last year, with households spending an estimated $3.6 billion growing vegetables, fruit, berries, and herbs, according to the 2016 National Gardening Report.
"Fall Creek Nursery revolutionized the way we think of berries with the BrazelBerries collection offering such unique ornamental value," said Steve Hutton, president of Star Roses and Plants. "We are excited to continue growing this collection as Bushel and Berry and deliver high quality products to consumers."
California drought ends for a quarter of the state
The month of October proved to be a blessedly rainy one for Northern California, allowing for 12 percent of the state to become drought free.
Another 12 percent was listed as unusually dry but not in a drought. This is the best U.S. Drought Monitor report the state has seen since March 2013. While this is good news, water officials are quick to point out that three-fourths of California is still locked in serious drought conditions.
"Droughts are like recessions," Max Gomberg of the state Water Resources Control Board told ABC News. "Recovery from a recession doesn't happen overnight; recovering from a drought doesn't happen overnight."
Central and Southern California are experiencing the worst of the drought with extreme and exceptional drought intensity.
The majority of California's rain falls between December and February, so it is too soon to tell if the dry conditions are diminishing.
"One month of good rain is not a drought-buster," Gomberg said. "You need a lot more of that until the entire state can climb out of drought."