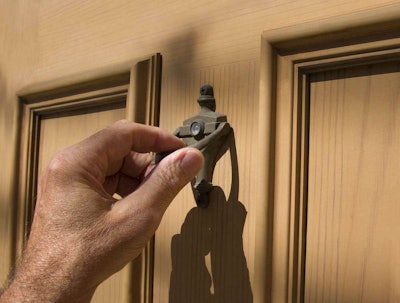 A Marion, Indiana-based landscaping company's identity has been used by individuals masquerading as its employees in Fort Wayne, Indiana.
Consumers have reported to the Better Business Bureau (BBB) that the impersonators have been going door to door, saying they are with Pro Cuts Tree Care & Landscaping and offering tree and landscaping services at a discounted rate.
The problem is that according to Ronnie Havens, owner of Pro Cuts, he does not provide service in the Fort Wayne area.
The imitators use high-pressure sales tactics and provide estimates with the company name typed on them. Once they have sold a job, they take the consumer's money without finishing the work. They also offer to spray chemicals, which they are not licensed to do.
It is reported that the imposters drive a plain white truck and have a meager amount of equipment. They work without safety glasses, hard hats, ID badges or business cards.
One of the so-called representatives is said to have requested $300 dollars upfront and would leave his equipment at the home as a guarantee he would return the next day. The homeowner did not have $300 dollars on her person, but the individual insisted she go to an ATM.
The consumer withdrew $200 and the "representative" began to ask where her husband was.
The BBB encourages consumers to check companies' business profiles before hiring them for any work. To report a scam, go to BBB Scam Tracker.