Bandit Industries has reached a settlement with the Environmental Protection Agency after allegedly violating the Transition Program for Equipment Manufacturers (TPEM) under the Federal Clean Air Act.

Based on the information voluntarily disclosed by Bandit and gathered from an EPA investigation, it is alleged that Bandit committed 2,552 violations of the Clean Air Act due to non-compliance with TPEM.
The company has supposedly sold non-road diesel engines and equipment that failed to meet TPEM regulations. It was also accused of stockpiling prior model year engines, exceeding normal inventory, according to the EPA.
Bandit claims that the engines that were shipped from a supplier from 2012 to 2015 were understood to be legally conforming engines. After discussions from February 2015 to November 2016 an agreement was finally met.
The company will pay a $3 million civil penalty and does not admit liability and expressly denies any intentional or deliberate TPEM non-compliance in the agreement.
"The settlement will not affect Bandit's ability to continue to operate or supply quality products and service to its customers," said Jerry Morey, president of Bandit Industries. "Bandit has not had any previous clean air violations and has put in measures to ensure all engines installed on their equipment comply with the Federal Clean Air Act."
Greenworks launches its "Landscaper of the Year" program
The recognition program that was teased during GIE+EXPO now officially begins on Feb. 1 and will celebrate outstanding landscapers.
The "Landscaper of the Year" program will focus on those in the green industry who make a positive difference within their community with their landscaping skills.
Greenworks will select 11 winners to receive a prize pack of its 82-volt tools valued at nearly $3,000 and then one overall grand prize winner will be presented with a trip to the 2017-18 College Football National Championship at Mercedes-Benz Stadium in Atlanta, Georgia.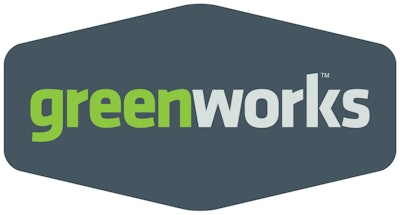 "In many ways, landscaping professionals are the unsung heroes of our communities," said Chris Allen, president of Greenworks North America. "Despite working long days, professional landscapers find time – and energy – to care for local Little League fields, clean up an elderly person's yard or maintain the grounds at their church. And rarely does anyone reward them!"
Each month, nominees or third-parties nominating individuals will fill out a form on the awards page of the Greenworks website.
Entries will include the name of the individual submitting, their contact information, the nominee's name and company, and a 200-word description of the nominee's community service. They can also elect to include five photos of the work to show the before and after.
Applications must be received by the 15th of the month to qualify for that month, except for the December 2017 nominations. Those must be received by the November deadline as the November and December winners will be announced simultaneously.
The competition is open to both individuals and companies who have performed exemplary community service. A panel of Greenworks employees will review and select the winner and runner-up. The monthly runner-up will receive a "Greenworks Commercial Fan Pack."
"We want to honor and recognize the hardworking men and women that keep America, and our neighborhoods, beautiful and safe, so we're excited to officially kick off our 2017 'Landscaper of the Year' awards program, providing national recognition to these deserving individuals and companies."
NALP recognizes Jim McCutcheon and Abby Santos at Leaders Forum
During the Leaders Forum in St. Thomas, the CEO of HighGrove Jim McCutcheon and owner of No Ka Oi Landscape Services Abby Santos were presented with distinguished awards.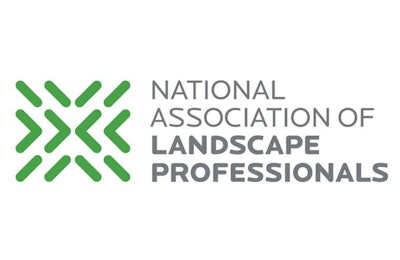 McCutcheon, a former president of NALP and its Foundation, was presented with its Lifetime Leadership Award. This award is presented annually to an individual in the association who has displayed leadership, service and commitment to NALP and the landscape industry.
"Jim has been an incredible asset to NALP and its members and this award is greatly deserved," said Sabeena Hickman, CAE, CEO of NALP. "Through his leadership, the Foundation has raised millions of dollars, and he leads the charge on workforce development. He has given countless hours to make the association and industry stronger."
Santos was given the Woman Entrepreneur of the Year Award, which recognizes her entrepreneurial spirit and initiative. Na Ka Oi Plants was started by Santos and her husband in 1977 on Kauai, Hawaii, and has grown into a premier commercial installation and maintenance company.
"Abby has shown great entrepreneurship building her company and she is a great example for the young women who are coming up in the industry," Hickman said.
Below are video tributes to McCutcheon and Santos.