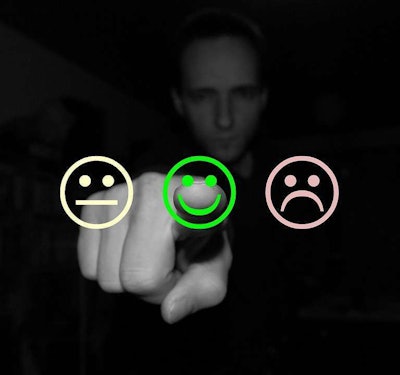 If a potential customer were to look up your landscaping company online, what would they find? Scathing reviews or glowing praise for your work?
In the digital age, it's typical for homeowners to seek out landscaping companies online and that process frequently includes reading reviews. For most residential customers and even some potential commercial clients, hiring your company for a project represents a major investment. They want to be sure they're making the right choice.
According to a Zendesk survey, 86 percent of participants said they were influenced by negative reviews and 90 percent were influenced by positive reviews.
A majority of people trust these online reviews as much as recommendations from friends and family so it is important to minimize your negative reviews and expand your positive reviews.
It's also important to have a presence on the sites that are relevant to your business, such as Yelp and Google+, because having no reviews will have customers questioning if your company actually exists.
If a client is dissatisfied with a job, they will make their unsatisfactory experience known to the world on the many review sites they have available to them. If the complaint is warranted, you can respond privately and resolve this issue, changing their bad review to a good one.
It is important not to attack the customer, but to analyze their accusation and see what can be done. There are those who cannot be pleased, and this is why it is important to have a multitude of positive feedback to drown out the one naysayer.
While someone with a bad experience doesn't have to be prompted to share their thoughts, average customers who are pleased with your work usually need to be asked to submit a review.
The best time to ask for a review is right after a job is completed, when a customer has complimented you via email, phone or in person. Share with your client why their review matters, and how important it is to your business.
Be sure to make it as simple and straightforward as possible for your customers to leave a review. Sending out an email after a project with a link to your website's review profiles, or asking for feedback on a scale of 1-10, can prompt those who appreciate a job well done to share their opinions.
One method you can use to encourage more reviews is to offer a simple incentive, such as a monthly drawing where a reviewer can win a prize.
If you have managed to persuade some customers to share their positive experiences, take the time to thank them. This will help build your relationships with your company's patrons and it also shows prospects that you value customer service.