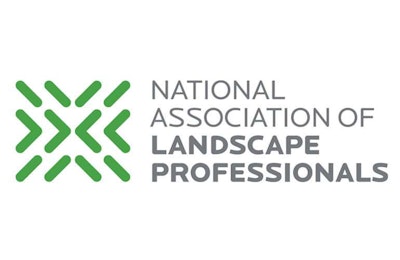 The National Association of Landscape Professionals has partnered with Rancho Mesa Insurance Services and Berkshire Hathaway Homestate Companies to offer NALP members a discounted workers' compensation option.
The association's new program also includes the following:
Multiple workers' compensation options, guaranteed cost, and small to large deductible.
6 percent discounted rates for NALP members where allowable. Lowest available base rate in states that do not allow rate deviation.
Flexible payment plans, including stipulated, pay-as-you-go (zero deposit) and monthly payroll reports.
Quarterly safety webinars specific to the injuries arising out of the landscape industry.
Dedicated service team with experience in the landscape industry.
Underwriting team only evaluating NALP members.
Claims handling dedicated to NALP members with lower caseloads and the statistically proven ability to close claims faster than the industry.
Loss control with regional representation for on-site visits managed nationally by a dedicated coordinator.
"Protecting your business, your employees and your bottom line is so important, so we are pleased to bring this highly competitive and tailored workers' compensation insurance program to landscape and lawn care companies through this new partnership with Rancho Mesa and Berkshire Hathaway," said NALP's chief executive, Sabeena Hickman.
The program is managed by Rancho Mesa Insurance Services, which has 10 consecutive years as a National Best Practices Agency, and policies are underwritten by Berkshire Hathaway, an A++XV rated financial services firm. Policies can be written beginning March 1.
For more information, visit this website. For specific questions or to sign up for the program, email NALP@ranchomesa.com or call program manager Drew Garcia at 619-937-0200.
Ariens to open concept store next to HQ
Ariens Co., which makes a variety mowers aimed at consumers in addition to its commercial machines, has begun construction on a new concept store in Brillion, Wisconsin.
Ariens says in a news release the new store will be directly across the highway from its global headquarters.
"The store will be used to demonstrate best-in-class dealership practices, test merchandising concepts that might be offered to our network of dealers, and learn more about overall customer experience," says Dan Ariens, chairman and CEO.
Ariens has partnered with local dealer Mike Buboltz to manage the store as a power equipment dealership. Buboltz is the owner of Hardware Plus in Brillion and has sold Ariens equipment since 2011. The new dealership will be open to the public for sales of Ariens and Gravely brand outdoor power equipment and parts. Hardware Plus will continue to operate its current store.
This will not be a "factory direct" store with discounted products and close-out pricing, according to Ariens. Instead, the business will operate as an independent dealership. Buboltz will manage day-to-day retail activities, while product placement, point-of-sale, and marketing support will come directly from Ariens' marketing team.
The company has more than 1,500 dealers throughout North America who sell lawn, snow and commercial outdoor power equipment.