A trailer owned by F.S. Construction, Maintenance and Landscaping caught on fire in Interlaken, New Jersey, the morning of Thursday, April 13, around 9:30 a.m.
The Deal police told Asbury Park Press that the right arm of the man driving the truck was burned. Sgt. Brian Egan of the Deal police also told Asbury Press Park in an email that the fire appears to have started when a fuel line disconnected from a ride-on mower and leaked fuel onto a hot muffler, which caused the ignition.
The injured, unnamed man refused medical treatment for his burns at the scene and proceeded to take himself to the hospital, Egan told Asbury Park Press.
It was reported that firefighters from Wanamassa and Allenhurst extinguished the fire with the last unit clearing the scene around 11:40. No other injuries were reported.
Landscaper saves resident's life
After finishing work at Gate 11 in Laguna Woods Village on March 23, landscape lead Luis Lopez noticed that the gate ambassador was unresponsive on the floor of the gatehouse.
"After detecting no pulse and no breathing, Mr. Lopez quickly called 911 and then gave life saving assistance to the gate ambassador," Golden Rain Foundation President John Parker said during GRF's April 4 board meeting, according to The Orange County Reporter.
Parker also reported that after administering help to the gate guard, Lopez stayed with her and assisted with gate entry until help and other members of security could arrive.
"I believe that anyone in my position would have done the same thing," Lopez told The Orange County Reporter. "I am just glad I was able to help her and that I had the training so I knew what to do."
Along with Lopez, other Village Management Services staff are in the process of CPR training and certification; all are scheduled to be trained and certified by the end of the year.
"Luis Lopez was one of our phase two candidates, just finished his CPR certification training, and that enabled him to provide the aid to the gate ambassador and to allow her to start breathing again and stabilize until the paramedics were able to get there," Rasmussen told The Orange County Reporter.
It was reported that on April 4, Lopez received a commendation from the GRF board for saving the resident's life.
Fake landscaping signs regarding illegal immigration appear in California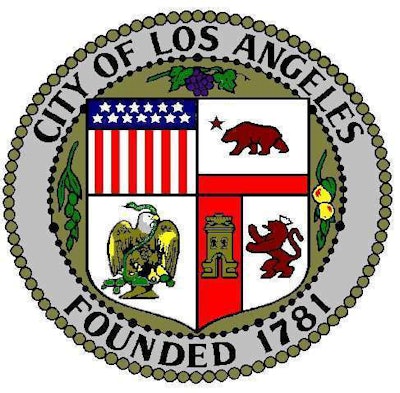 Along a stretch of overgrown grass and weeds at Burton Way and Doheny Drive in Los Angeles and Beverly Hills, California, fake landscaping signs with the slogan, "Landscaping by L.A. City Council. We'd rather spend your taxes on welfare for illegals," have begun to appear. While it is still unknown as to who put the signs up, many have already been removed.
The signs seem to be a direct reference to moves the Los Angeles City Council have made over the past months to counteract President Donald Trump's moves to curb undocumented immigration.
According to NBC News in Los Angeles, since November the City Council has voted to explore donating $2 million to a legal fund for immigrants facing deportation. The council also voted to create an immigrant advocate to advise the council, and the council has passed several motions opposing immigration policies proposed by Trump.
"I'm an alien and I'm a refugee, but we came in legally into this country and our taxpayer dollars have to go through that," Cuban-American immigrant John Goya told NBC News in Los Angeles. "It's time that we put money into our people. No one else is does it." Goya is a supporter of Trump, and is one of the leaders of Make California Great Again.