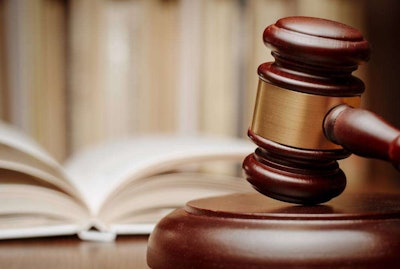 A landscaping company based in Murfreesboro, Tennessee, is now facing a federal lawsuit after three former employees accused the business of trafficking immigrants for the purpose of forced labor.
Mynor Chox, Jorge Alvarado and Julian Alvarado filed the lawsuit against Outdoors Unlimited and are also seeking wages they claim they were denied when they worked for the company in May, June and July 2016.
Chox came to the United States from Guatemala after hearing from a friend that he could work as a landscape laborer and would be provided with housing, transportation and an H-2B visa.
The 24-year-old told The Tennessean that he was forced to live in a trailer with 10 other workers, a "few small, dirty mattresses" and one working toilet and that he was transported to and from worksites six days a week but had no way to buy food from a store.
Chox said that $200 per month was deducted from his paycheck to cover his housing.
The H-2B program does not require employers to provide housing and according to Section 503.16 employers are authorized to deduct for the reasonable cost of fair value of board, lodging and facilities furnished.
Due to the fact it is hard to rent in Murfreesboro, the company helped the laborers secure a place to rent and have their power and water turned on since they didn't have credit.
A few weeks after Chox had taken the job, he filmed a supervisor pulling him out of the truck after he repeatedly asked for money and food.
When Chox was let go, company owner Burke Skelton dropped him off at the airport with a plane ticket back to Guatemala and notified the proper authorities of the early termination. Instead Chox contacted a woman he met with Workers Dignity, a Nashville nonprofit that helps immigrant workers settle pay disputes.
He decided to file the lawsuit to receive his wages, after allegedly working 60 or more hours per week but not being paid for the hours worked. His attorney, Karla Campbell, has represented a number of immigrant worker pay and treatment disputes.
"He was brought here by their employer under a program that in theory provides minimum standards for their work conditions, their housing," she told The Tennessean. "He was exploited. The visa program was exploited."
Chox used cell phone snapshots of timecards to prove he was working more hours than he was being paid, but in Outdoors Unlimited's legal response, it said the timecard system was "incredibly inaccurate" due to employees lying about their punch times, so it depended on supervisors to report the hours instead.
While the company has not developed an official statement on the matter, Skelton did want to make it clear Chox's claims were false.
"We pay very well," Skelton told Total Landscape Care. "We value all of our employees."