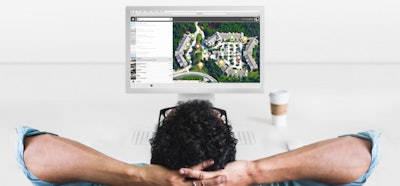 Common Areas, a developer of maintenance management software, has launched its new Company edition, which is a cloud-based software designed to help businesses track and schedule maintenance teams.
The software company has combined maintenance management and field service management program features to create a more affordable method to increase operational efficiency.
"Maintaining properties and facilities can be chaotic," said Casey Rue, founder and CEO of Common Areas. "The flood of disorganized communication between tenants, managers, vendors, employees and owners causes confusion, mistakes and rework. Common Areas' Company edition helps bring clarity to the chaos by connecting everyone in real-time so they can work better, faster, smarter – together."
The Company edition of the software costs $25 per user/month and is designed to be affordable for businesses both large and small. The software allows the user to manage their office and field staff, automate service requests, document and assign work orders and schedule jobs with anyone from anywhere on any device.
If Company is too expensive, Common Areas also offers a Base edition for free that comes with 2GB of storage. The Company edition includes 25GB of storage per member along with other features you can see here.
"Our goal was to build a single solution that is powerful yet flexible – powerful enough for companies to manage their staff and get the job done right the first time, yet flexible enough for them to work with any number of outside companies."
In the Company edition, administrators can assign access rights to staff and vendors by location, limiting them to projects and features that apply to them. Companies can build teams that are able to collaborate and ensure that everyone knows what needs to be done in real-time.
For more information about Common Areas' software, click here.
Two landscape architecture websites will merge this month
Land8 and Landscape Architects Network (LAN), landscape architecture websites, have merged in order to better serve their international audience.
"We want to be the most visited website in landscape architecture," Matt Alcide, Land8's majority owner, told Landscape Architecture Magazine.

LAN will dissolve into Land8 with the website absorbing LAN's original content, email list and Facebook audience. Scott Renwick founded LAN on Facebook in 2010 and it now has an audience of nearly 1.5 million.
The website was originally launched as a news aggregator, but LAN soon became an original content portal, paid for by membership subscriptions. Meanwhile Land8 features a job board, professional development resources, an event calendar, discussion forums and a blog with original content. Land8 is funded by companies paying to post on the job board and sponsors.
The new website will launch on Aug. 21 and will be called Land8: Landscape Architects Network. Land8 received two million page views last year while LAN had draws six million page views annually. Alcide expects the new website to garner around eight million page views in the coming year.
The amount paid for LAN was not disclosed by Alcide or Renwick, but Land8 will take on LAN's 40 volunteer landscape architect writers.
"We plant to create as much original content as possible," he told Landscape Architecture Magazine.
Houzz calls for entries for its Design and Architecture Scholarship Program
Houzz, the home remodeling and design website, is offering high school seniors, undergraduates and graduate students 17 years and older a chance to earn a $2,500 scholarship.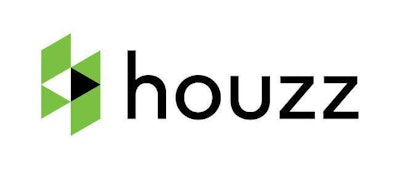 There are four scholarships in the categories of "Women in Architecture," "Sustainable Design," "Residential Interior Design" and "Residential Construction Management," which are each worth $2,500.
These are awarded biannually in the spring and fall and Houzz is currently accepting spring 2018 applications. The deadline for the scholarship application is Dec. 15, 2017. Click here to apply.
Students will be asked to submit a brief essay on their design and architecture influences, and are encouraged to create a Houzz professional student profile to showcase their work.
"The caliber of applicants and their essays for the Houzz Scholarship program is extremely impressive," said Liza Hausman, vice president of industry marketing at Houzz. "These design and architecture students have offered incredible perspectives on the future of how we will live in our built environments. We're so pleased to help these students pursue their goals and dreams."
The winners of the fall 2017 scholarships include:
Women in Architecture: Angelica Gallegos (studying architecture at the Pratt Institute)
Sustainable Residential Design: Sinna Pang (studying interior design at Fullerton College)
Residential Design: Mike Lidwin (studying architecture at the University of Tennessee, Knoxville)
Residential Construction Management: Jace Weber (studying construction management at Louisiana State University)