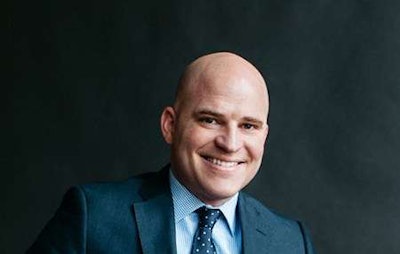 DynaSCAPE Software and the Coltivar Group will soon collaborate to host a free webinar series. Steve Coughran, landscape industry consultant and financial expert, and Joe Salemi, DynaSCAPE's product marketing manager, will discuss pertinent business information, including emerging technologies, financial principles and more.
Part one of the series will air on Sept. 7 at 1:30 p.m. EST. The second part of the series will air on Sept. 14 at 1:30 p.m. EST. The third part of the series will air on Sept. 21 at 1:30 p.m. EST.
Coughran is the founder and director of strategy for the Coltivar Group, author of Delivering Value and a keynote speaker for national associations and universities. In his position with the Coltivar Group, he helps clients with a broad range of issues including organizational structure, strategy, operational effectiveness and financial management.
He teaches a course at the University of Denver entitled "Strategic Financial Leadership," which combines his real world consulting experience and research to create an effective learning environment for students.
Part one of the series will focus on the topic "Emerging Technology in the Landscape Industry: What you need to know to thrive!" In this discussion, Coughran and Salemi will focus on ways in which the landscape industry is struggling with rising costs, labor shortages, changing customer preferences and increased competition.
Both speakers conclude that landscape companies are trying to solve these new problems with old strategies. By selecting strong strategies and incorporating the right technology, the speakers say that companies can improve productivity, cash flow, employee retention and overall customer experience.
Part two of the series will focus on the topic "Financial Principles Landscape Companies Must Know to Boost Cash Flow." Seventy percent of companies that go bankrupt are profitable when they close their doors, according to the speakers. This, they say, is due to the fact that companies neglect key financial principles such as pricing, cash flow, forecasting, cash flow management and financial statement analysis.
In this webinar, the speakers will discuss the four levers that help boost profitability, building a financial dashboard, the three financial statements that must be reviewed and cash flow management.
Part three of the series will focus on the topic "Strategies to Survive the Cyclical Nature of the Landscape Industry." This webinar will discuss methods for evaluating customer preferences, cash flow requirements for off-season operations and evaluating the economic market. The speakers will also examine how companies can improve their competitive advantage through a more agile, lean operating model combined with the right technology.