A Manchester, New Hampshire, landscaping firm will face Bedford resident Kelleigh Murphy in a two-day jury trial next week after she called their landscaping estimate "outrageous" on Facebook.
The lawsuit was filed back in 2016 by Accurate Landscape & Plowing LLC when Murphy made a post on the Facebook group page "Moms in Bedford, Amherst, Merrimack, Milford and Manchester, NH." The group had 1,205 members as of May 31, 2016, according to court documents.
Murphy, who is chairman of the Bedford Town Council, received a quote of $3,400 from Accurate Landscape for spring cleanup and mulching work. She also received a separate quote around $5,000 from a different company.
She posted on Facebook: "Literally the quotes I got were between 3 and 5k. For a yard (with) no leaves to clean up, weed, edge beds and mulch." Around 45 minutes later she made another post saying: "Well just in case anyone wants to know, the most outrageous quote I got was from Accurate Landscape."
The property in question is a 6,156 square-foot residence on nearly one acre. Murphy ultimately paid $1,500 for someone else to do the landscaping work.
Accurate Landscape's attorney Robert Fojo pointed out that Murphy's request was far more extensive than a simple spring cleanup and mulching.
"The statements above communicate falsely – in two respects – that Accurate overcharges and takes advantage of clients and exhibit an intent by Ms. Murphy to harm Accurate's repuatiion in the community," Fojo told Union Leader.
Murphy's attorney Jaye Rancourt countered in court papers that his client had stated an opinon based on the quote she had received and the opinion was based on facts.
"Kelleigh feels strongly this implicates her First Amendment rights," Rancourt said. "It's not only about the lawsuit; it's about the ability of people to speak out and review businesses."
In response, Fojo said that they didn't say people couldn't provide opinions on the Internet, but didn't think it fair to state false statements as fact.
Judge Kenneth Brown ruled to allow the case to proceed to trial back in February, explaining his reasoning as follows:
"On the one hand, it cannot be readily said that defendant's statement is defamatory on its face, as there are no details regarding the nature or extent of the landscaping work to be done aside from 'spring cleanup/mulching. Provided a large enough lawn, $5,000 could be a perfectly reasonable price. On the other hand, defendant's characterization of this quote as 'outrageous could very well lead to a reasonable person to understand defendant's message as stating that plaintiff was overcharging for simple work."
"Because defendant's post is susceptible of two reasonable interpretations, the court finds the defamatory nature of defendant's publication remains a question of material fact for the jury," Brown wrote.
Landscaping company bills customer for unordered services
Gloria Davis was a satisfied customer of Green Grass Lawn and Sprinklers based in Kansas City, Missouri, when she asked them to fix her yard's bare patch.
She was so pleased that she talked to the company's owner, Eric Williams, about having them do landscaping on her side and backyard.
"He sent a proposal, but that was like $6,000 and that was way out of the question," Davis told Fox4kc.com. "So then he came back with one for $1,500, which was still out of the question for me."
Yet a few weeks later, Davis was surprised to find men who said they were with Green Grass Lawn digging large holes in her yard. She told them that she didn't have contract with anyone, but Williams said they had a verbal contract.
Eventually the men filled in the holes, put seed down and left, but then a few weeks later she was billed $1,400 for landscaping and yard care. Davis told the company she didn't owe them anything and this month she received letter from an attorney demanding payment for the company.
This isn't the only time Green Grass Lawn has had billing complaints, as there are several on the Better Business Bureau's page for the company.
Another customer who had a run-in with the company was Janet McLain, who hired the company in 2009 to improve the yard of a house she was getting ready to sell. They agreed on a price of $1,500 according to McLain, but weeks later Williams filed a $6,500 lien against her home.
With no contract to prove otherwise, McLain ended up agreeing to pay $800 to have the lien removed.
When Williams was contacted by Fox 4 Problem Solvers, he said that he runs an honest business but admitted his billing system needed to be clearer. He agreed to knock off $1,000 of Davis' bill but still expected her to pay $419 in yard services. This was under a separate written agreement that she had failed to cancel.
Michigan landscaping company ordered to stop working again
Sunset Tree Services & Landscaping, based in Bay City, Michigan, has been ordered to shut down once again, after being ordered to cease operations back in May.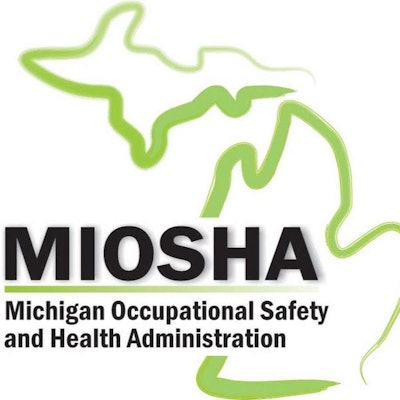 The company has an extensive history of safety violations. From 2011 to 2016, 14 inspections were conducted resulting in 48 citations and penalties totaling $150,000. The Michigan Occupational Safety and Health Administration (MIOSHA) issued a Cease Operations Order on the company in May 2016, which was lifted after it abated its violations.
Yet Sunset was quickly shut down again in May 2017 after twelve citations were issued totaling $222,000 in penalties. After the announcement of the execution of the Cease Operations Order, several concerned citizens contacted MIOSHA alerting them that the company was continuing to work.
After working to confirm the allegations the Department Director filed a complaint with the Bay County Circuit Court.
The judge ruled in the director's favor and issued an order for Sunset to shut down until it has complied with the abatement requirements prescribed by MIOSHA.
The company has six employees and requires extensive use personal protective, hand tools, and powered equipment to remove and process trees.
"Sunset's disregard of MIOSHA regulations continues to jeopardize the safety of its most valuable asset – its employees," said Shelly Edgerton, department of licensing and regulatory affairs director. "While MIOSHA strives to work collaboratively with the employer community, such a pattern of non-compliance requires that we take the necessary enforcement actions."