Ditch Witch recently announced its partnership with Tulsa-based Vacuworx. The company says this partnership will bring the benefits of vacuum lifting technology to an expanded network of underground construction contractors, municipalities, utilities and landscapers.
Designed to use constant vacuum pressure to handle heavy loads, such as concrete slabs and steel road plates, the company says these vacuum lifting systems eliminate the need for conventional lifting mechanisms that may damage materials.
"Our partnership with Vacuworx will enable our line of mini skid steers to do what others can't, allowing us to continue offering our customers advanced innovation and expanded versatility," said Randy Rupp, Ditch Witch vice president of product strategy. "The vacuum lifting attachments help meet the growing challenges and needs of contractors and municipalities in the underground construction space."
Able to handle up to 10 times more material than conventional methods in half the man hours, Vacuworx says its systems allow contract0rs and landscapers to spend less time loading materials and more time focusing on the job. Vacuworx says its compact equipment attachments are designed to work with the full line of construction-grade Ditch Witch mini skid steers.
"We're thrilled to partner with the Ditch Witch organization," said Bill Solomon, Vacuworx president. "It allows us to expand the distribution of our vacuum lifting technology and reach new markets. We're dedicated to offering our customers innovative, cost-effective, safer solutions and this partnership enables us to further honor and fulfill that commitment."
The company says the Vacuworx PS 1 portable and SL 2 subcompact vacuum lifting systems are compatible with the full line of Ditch Witch mini skid steers (the SK600, SK800, SK1050 and SK1550).
Vacuworx says the PS 1 can lift up to 1,700 lbs. and is an ideal solution for lighter and smaller lift loads on compact job sites that require the SK600 unit. The company adds that the SL 2 weighs just 98 lbs. and can lift up to 2,700 lbs. and it is also compatible with the full mini skid steer line, but to get the most out of its lifting capabilities the SL 2 must be used in tandem with the SK1550 unit.
Terex Utilities announces construction on new manufacturing headquarters
Terex Utilities announced its plans to construct a new manufacturing facility on a 55-acre site in Watertown, South Dakota.
Terex Utilities says the new facility will house all of its assembly, fiberglass, paint and installation for the company's aerial devices, digger derricks and auger drills. Terex Utilities says that consolidating from 10 facilities into one should enhance its production efficiencies and improve product lead times.
"Terex Utilities is a core business in Terex Corporation's portfolio," said John Garrison, president and CEO. "This investment will allow the company to respond to customer needs with a new facility that simplifies operations, drives better performance and provides a work environment that will not only attract top talent but will be a place where people can build long-term careers in manufacturing."
The company says over the years its campus evolved through various acquisitions and the growth of expanding product lines, complicating the manufacturing process.
"Bringing production operations under one roof so that material and people only have to travel feet instead of miles will greatly reduce lead times, improve internal communications and provide team members with greater access to safety, quality and management support and resources," said Clint Weber, VP and general manager of Terex Utilities. "We are building for the future. The new facility will tap into state-of-the-art manufacturing technologies and automation systems. For example, an LED lighting system will integrate Bluetooth and LED pulse signal systems to allow us to accurately track flow of parts through production."
Operations are expected to begin on the new facility by the end of 2019.
"This facility will help us attract the talent we need to continue growing, innovating and leading our industry," said Weber.
Pioneer Landscape Centers acquires Grand Materials & Supply
Pioneer Landscape Centers recently announced the acquisition of Grand Materials & Supply in the company's first transaction of the year.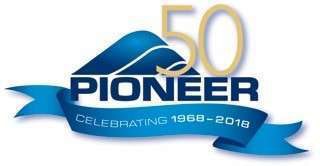 Grand Materials & Supply is an Arizona-based distribution company that operates six stores across the Phoenix area, and it was founded in 1986. Pioneer Landscape Centers says this acquisition of Grand Materials & Supply solidifies Pioneer as the largest full-service materials supplier (retail, contractor, wholesale and commercial) in Arizona, and is part of Pioneer's strategic plan to expand its existing presence in Colorado and Arizona as well as in other new markets.
Grand Materials & Supply says it will act as a seamless complement to Pioneer Landscape Center's current hardscapes, landscapes and outdoor living market by focusing on the residential distribution of landscaping products and construction materials.
Pioneer says the newly acquired company sells a full suite of products ranging from outdoor lighting, pavers, cement products, decorative rock and more.
Pioneer adds that the combination of the two companies enhances its presence in the Arizona residential market and augments the customer experience by bringing a multitude of products and services together under one roof, with greater consistency and shorter lead times.
"Acquiring Grand Materials & Supply strengthens our position in the southwest, specifically within residential areas in the Arizona market," said Sagi Cohen, CEO of Pioneer Landscape Centers. "Grand Materials & Supply is an innovative, relationship-oriented company that delivers a strong team and reputation, and fits effortlessly into the Pioneer Organization as we continue our push to become a household name across the country. Through this extraordinary acquisition, Pioneer's best-in-class product collection will enhance residential distribution, giving customers an easier way to make their outdoor living space the focal point of the home."
ICPI teams up with Land8 Landscape Architects Network
The Interlocking Concrete Pavement Institute (ICPI) announced that the PaveShare.org open-education curriculum for landscape architecture students and educators is now available through the Land8 Landscape Architects Network.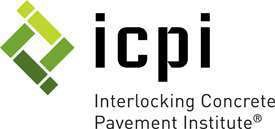 PaveShare.org is a free resource through ICPI and links to self-guided presentations with interactive animations and a studio project library on segmental concrete pavement design and construction. ICPI says educators can use this resource to supplement existing curriculum with resources from PaveShare.org and encourage students to add to a living library by uploading their completed projects to the site.
ICPI says students and educators can also explore pattern design and structural principles or utilize a curriculum path.
"Segmental concrete pavement systems provide landscape architects with a proven, flexible and durable method that also allows tremendous design freedom," said Kendall Anderegg, ICPI board chair. "By teaming with the Land8 network, ICPI brings innovative design ideas and technical information to landscape architecture students and educators in a free, easy-to-use manner."
PaveShare.org resources include:
Information about concrete paver composition and uses
Project design ideas and case studies
Construction and installation best practices and detail drawings
Glossary of key terms
List of resources available from other organizations
"Concrete paver sales in the U.S. and Canada have reached post-recession highs during the last several years," said Anderegg. "Homeowners and landscape architects frequently choose segmental concrete pavement for residential and commercial projects because of its visual appeal and durability. PaveShare.org helps the next generation of landscape architects address this growing demand."
ICPI says educators and students can participate in the PaveShare.org curriculum by clicking here, followed by the "Resources" link above the masthead. To view a video demonstrating how to use PaveShare.org, click here.
STMA awards 14 facilities with Environmental Facility Certification
The Sports Turf Managers Association (STMA) recently recognized 14 facilities with the organization's Environmental Facility Certification.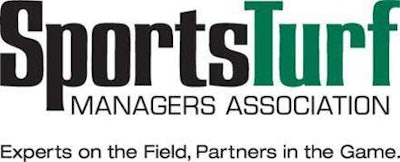 These STMA members and their facilities, ranging from Arizona to New Jersey, showcase ecologically-friendly and sustainable best practices.
"Our members recognize the tremendous benefits adopting environmentally-friendly practices can provide," says Victoria Wallace, Environmental Committee Chair. "We are proud to celebrate the sports turf managers that have gone above and beyond in their effort to make their facilities more sustainable."
To achieve this certification, STMA says the site must attain an 80 percent score within each section, and facilities will remain certified for a three-year period, at which point a recertification process takes place.
Complete list below:
Tom Barry, Greens Farms Academy (Westport, Connecticut)
Chris Bolender, CSFM, Pioneer Community Park (Peoria, Arizona); Rio Vista Community Park (Peoria, Arizona)
Noel Brusius, CSFM, Waukegan SportsPark (Waukegan, Illinois)
Ryan DeMay, Berliner Sports Park (Columbus, Ohio)
Larry DiVito, Target Field (Minneapolis, Minnesota)
Jared Hertzel and Blake Nelson, University of Nebraska Hibner Soccer and Tennis Center (Lincoln, Nebraska)
Dean Pearson, Champion Field, Seattle University (Seattle, Washington)
Anthony Pell, CSFM, University of Michigan Soccer Complex (Ann Arbor, Michigan)
Joel Rieker, Eastside Centre (East Peoria, Illinois)
Al Siebert and Brandon Putman, Peoria Sports Complex (Peoria, Arizona)
Kim Spearman & Team, Celebration Park, City of Allen (Allen, Texas)
Ryan Storey, CSFM, Vanderbilt Athletic Complex (Nashville, Tennessee)
Colin Stuhr and Joe Wagner, Iowa City Soccer Complex (Iowa City, Iowa)
STMA says a facility's field manager must complete an initial online assessment followed by an on-site walk-through validation with an attester. The assessment covers 10 environmental practice areas–including recycling, composting, energy conservation and water quality testing.
STMA says its external focus on outreach for environmental stewardship began in 2010 with the appointment of an Environmental Task Group.