The Associated Landscape Contractors of Colorado (ALCC), Colorado's landscape industry association, recently announced the recipients of its fourth annual ELITE Awards.
The association says the ELITE Awards honor companies and personnel who are 'Elevating the Landscape Industry through Excellence' by demonstrating outstanding achievement within the profession.
Presented by ALCC and sponsored by Colorado Materials, Inc., and Hunter Industries/FX Luminaire, the organization says the ELITE Awards is the only program of its kind in Colorado and honors outstanding landscapes and personnel within the profession.
ALCC believes that award-winning projects reflect the 21st century values of sustainability, environmental stewardship and service.
"These awards celebrate the connections between companies and clients to create and maintain landscapes that support Colorado's outdoor lifestyles," said John McMahon, ALCC executive director.
ALCC says the ELITE Awards illustrate how Colorado's landscape companies deliver innovation, originality, problem-solving for their clients, best management practices and professionalism.
ALCC says award categories mirror the services and amenities ALCC member companies provide their clients, including community service, customer service, design/build over $200K, design/build under $200K, innovation, landscape construction, maintenance, sustainability and use of color.
Four Volunteer Service Awards and the MVP category recognize individuals for their outstanding service and dedication to the industry.
This year's recipients and finalists are as follows:
Community service:
Award Recipient: Designscapes Colorado, Inc. – Clayton Early Learning Project, Denver
Customer service:
Award Recipient: Colorado Stoneworks Landscaping – Colorado Springs
Finalist: MCS Hardscape Supply – Denver
Finalist: Timberline Landscaping, Inc. – Colorado Springs
Design/build over $200K :
Award Recipient: Environmental Designs, Inc. & Marpa Design Studio – Black Bear, Boulder
Finalist: Outdoor Craftsmen – Residence in Longmont
Finalist: Phase One Landscapes, Inc. – Residence in Cherry Hills Village
Design/build under $200K:
Award Recipient: Zak George Landscaping – Residence in Fort Collins
Finalist: JBK Landscape, LLC – Residence in Denver
Finalist: L.I.D. Landscapes – Residence in Boulder
Innovation:
Award Recipient: Designscapes Colorado, Inc. – Safety and training program, Centennial
Finalist: High Country Landscape – Residence in Highlands Ranch
Landscape construction:
Award Recipient: Changing Landscapes, Inc. – Residence in Boulder
Finalist: Designs By Sundown – Residence in Larkspur
Finalist: Rocky Mountain Trees and Landscaping – Residence in Crested Butte
Maintenance:
Award Recipient: Environmental Designs – Chapungu Scuplture Park at Centerra, Loveland
Finalist: Terracare Associates – Centennial Center Park, Centennial
Sustainability:
Award Recipient: Changing Landscapes, Inc. – Contemporary Asian Tea Garden, Boulder
Finalist: Outdoor Craftsman – Lyons Den, Lyons
Use of color:
Award Recipient:Environmental Designs – Centerra – McWhinney Real Estate Services, Loveland
Finalist:Timberline Landscaping, Inc. – Residence in Colorado Springs
MVP:
Award Recipient: Jose Valdes of Phase One Landscapes, Inc., Denver
Award Recipient: Jacob Busch, deceased, of Timberline Landscaping, Inc., Colorado Springs
Volunteer Service Awards:
Outlook Emerging Leader: Dustin Hamilton, Sunflower Landscapes, Inc., Colorado Springs
Stan Brown Distinguished Associate Member of the Year: Jerry "Moe" Mosley, Moe-Mentum and Hellman & Associates, Wheat Ridge
Bob Cannon Lifetime Achievement: Mike Leman, Singing Hills Landscape, Aurora
John Garvey Person of the Year: Lyle Fair, All Phase Landscape, Denver
Project EverGreen announces 2018 officers and board of directors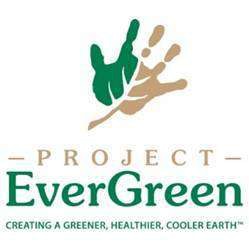 Project EverGreen recently announced its new officers and board of directors for 2018. For the remainder of 2018, Dan Carrothers of FMC Corp will continue to serve as president, after which he will be succeeded by president-elect Joe Shooner of Focal Point Communications.
Bill Vogel of Spring Valley (past president), Michael Maravich of Sipcam Agro (vice president) and Mike Dauer of Real Green Systems (secretary/treasurer) will also join Carrothers and Shooner.
"Project EverGreen is fortunate to have such a talented and dedicated group of professionals serving on our board," says Cindy Code, executive director of Project EverGreen. "Our collaborative work shows that parks and green spaces play a critical role in bringing people together to improve the overall health of our neighborhoods and communities."
2018 Project EverGreen executive board officers:
President
Dan Carrothers, FMC Corporation
Past president
Bill Vogel, Spring Valley
President-elect
Joe Shooner, Focal Point Communications
Vice President
Michael Maravich, Sipcam Agro
Secretary/treasurer
Mike Dauer, Real Green Systems
2018 Board of Directors
Murray Wingate, Solu-Cal USA
Doug Obermann, PBI-Gordon Corporation
Brad Seipel, M/A/R/C Research
Fred Haskett, CA, CTP, The Harvest Group
Kathy Madzey, Koch Agronomic Services
Alan White, Turf Systems Inc.
Takisha Truss, BASF Corporation
Sean Casey, Nufarm Americas Inc.
Scott A. Bills, CSFM, Sports Field Solutions, LLC
George Furrer, United Turf Alliance, LLC
Applications open for NCNLA scholarships, support program
The North Carolina Nursery & Landscape Association Inc. (NCNLA) says it is committed to supporting and recognizing future horticulture industry leaders that thrive in educational programs and embody promising potential for the future.
NCNLA says its scholarship program identifies and rewards these horticulture students who exemplify scholastic aptitude, positive attitude and industry potential.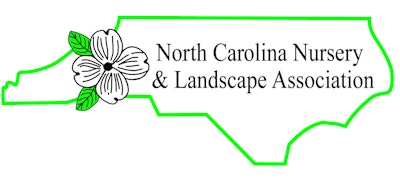 Currently, NCNLA offers two annual scholarship programs:
Larry D. Edwards Memorial Scholarship– The Larry D. Edwards Memorial Scholarship was created in 2016 in memory of the founder of Turtle Creek Nursery in Davidson, North Carolina. This opportunity is for students enrolled in 2 or 4-year horticulture programs in North Carolina to receive education financial assistance.
Robert Cagle Memorial Scholarship– The Robert Cagle Memorial Scholarship was established in 2016 in memory of the founder of Greenthumb Nursery in Ether, North Carolina. The Cagle Scholarship is awarded to 2- or 4-year students in North Carolina who have earned the Certified Young Plant Professional certification.
All applications must be received in the NCNLA office no later than June 1.
Along with the scholarships, NCNLA also has its Green Industry Support Program, which the group says provides funding for programs and activities that will benefit businesses, students and employees throughout North Carolina's green industry.
Funding is available in two forms:
Green Industry Sponsorships: This is a program or event-based award, making sponsorship funding available for eligible entities to conduct industry-related programs and educational events that benefit green industry businesses, employees and students throughout North Carolina. The maximum sponsorship award for FY2018 is $1,000.
Green Industry Grants: This is a project or activity-based award, available for eligible entities to initiate new projects or to conduct ongoing activities that contribute to North Carolina's green industry businesses, professionals and students. The maximum grant award for FY2018 is $2,000.
The NCNLA board invites all industry-related entities and individuals with beneficial programs, events and ideas to apply; all applications must be received in the NCNLA office no later than June 1.
Massey Services announces new regional manager for Southwest Florida
Tony Massey, president of Massey Services, recently announced the promotion of Perry Brown to Southwest Florida Regional Manager. Massey says Brown will be responsible for all aspects of operations including sales, training, service and community relations in this region, which covers Brandon, Sarasota, Bradenton, Port Charlotte, Fort Myers and Naples.
Joining Massey Services in 2012, the company says Brown first served as the residential general manager of the Naples service center. He became general manager of the GreenUP Naples service center in 2016.
The company says Brown was able to gain experience in every facet of the business in these roles, including pest, lawn and irrigation and termite divisions.
"Perry has done an exceptional job leading both our pest/termite and landscape service centers in Naples and his commitment to our customers is outstanding," said Massey. "His leadership, work ethic and excellent people skills will allow him to continue to be successful in his new role."
Before joining Massey Services, the company says Brown owned a medical apparel and equipment company in Kentucky and Indiana for eight years. He had also previously worked in a partnership role between Foot Locker and the NFL's Tampa Bay Buccaneers for three years as the team's director of special events.
In this position, Brown says he was responsible for all merchandise and apparel sales, and he spearheaded the operation of the team's special events. He is a graduate of the Indiana Law Enforcement Academy.
Sipcam names new account manager in specialty division
Sipcam Agro USA, Inc. recently named Cory Troyer as its Midwest/Great Lakes account manager within its specialty division. Troyer is a graduate of Purdue University and comes from Otter Creek Golf Course in Columbus, Indiana. Here he served for 20 years, most recently as golf course superintendent.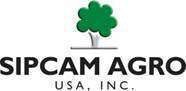 Sipcam says Troyer will be responsible for promoting the Sipcam T&O product line in the Midwest and Great Lakes.
The company also announced that Sam Wineinger has been promoted to manager of marketing and formulator business. In this role, the company says Wineinger will be responsible for new product development, expanding Sipcam's formulation business opportunities and marketing strategy.
He has over 20 years of experience in the turf and ornamental industry, including being a golf course superintendent, territory manager for Arysta and distributor sales rep for Winfield Solutions.
"Our specialty division is coming off the heels of an extremely successful season," shared Michael Maravich, vice president of US specialty business for Sipcam Agro USA, Inc. "Sam's promotion and the addition of Cory to our team point to the ongoing growth we are anticipating as we move forward with a great deal of momentum."
With headquarters in Durham, North Carolina, Sipcam Agro USA, Inc. says it is owned by the Sipcam-Oxon Group, which the company says is a privately-owned Italian company recognized worldwide for its chemical formulation and manufacturing expertise.