John Deere has selected its three finalists for the second annual "Small Machines. Big Impact." contest.
Each finalist has the chance to win his/her choice of a new John Deere G-Series skid steer or compact track loader (CTL) along with one Worksite Pro attachment. The contest encourages landscapers, construction contractors and other professionals to share how they would make a positive difference in their communities if they won a new G-Series machine.
The finalists were selected based on the criteria of community impact, alignment with one of the John Deere Corporate Citizenship priorities: solve world hunger, education or community development and the value the utilization of a John Deere skid steer or CTL would add to the project.
This year's finalists are:
Kobus Applegrijn – Restoring Neighborhood Pride in New Port Richey, Florida
Neil Behnke – Rising Above the Ashes in Black Forest, Colorado
Anita Will – Trailblazing Outdoor Connections in Ridgefield, Washington
"We were so impressed by this year's finalists, who truly represent the relentless dedication and passion for helping others that we strive for at Deere," said Graham Hinch, division manager, John Deere Commercial Worksite Products. "The ability to provide them with the tools they need to transform their communities is an honor, and we can't wait to see what they do next."
The public is invited to vote for their favorite project from June 4 to June 24 and select the winner. Individuals can vote once per day either online or via text message. They can check out the finalist videos here.
Following the voting period, the grand prize winner will be announced on July 13 as part of the 2018 John Deere Classic. Second and third place winners will receive a yearlong lease on a G-Series skid steer or CTL from John Deere Financial.
NALP launches national workforce campaign
The National Association of Landscape Professionals (NALP) announced the launch of the "Why I Landscape" campaign, which is designed to promote the landscape profession and encourage both students and career seekers to consider a job within the green industry.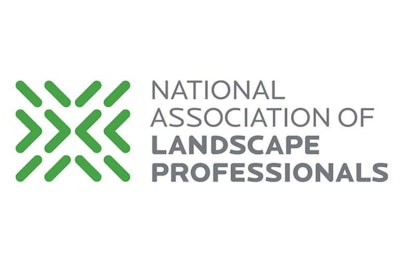 As part of NALP's Industry Growth initiative, "Why I Landscape" builds upon the organization's career website, LandscapeIndustryCareers.org. The site showcases the various career paths available and connects job seekers with employers via the national job board.
The campaign will include digital advertising, media outreach and social media content.
"Social media is a critical component in communicating with the public as it helps shape perceptions and understanding," said Missy Henriksen, NALP vice president of public affairs. "Our social media efforts will ensure that the proper messages reach and resonate with our target audiences. We urge industry companies to follow and share our posts to amplify the strength of our voice and messaging."
The campaign will dive deeper into the profession, the advancement opportunities, compensation potential and insight as to why current professionals enjoy their careers.
Project EverGreen partners with SiteOne Landscape Supply
SiteOne Landscape Supply is working with Project EverGreen to create a pilot program offered in New York, Connecticut and Massachusetts, that will provide discounts to the landscaping companies that volunteer to help with GreenCare for Troops.
GreenCare for Troops is entering its 12th year of providing complimentary lawn and landscape services for families of deployed military members and post 9/11 disabled veterans.
"These valuable services provide military families and wounded and disabled veterans with a peace of mind and freedom to heal," said Cindy Code, executive director of Project EverGreen. "A managed lawn and yard provides vital outdoor space for military personnel, disabled veterans and their families to begin their recovery and re-connect with their families."
In an effort to recruit new volunteers, companies that agree to help at least one military family with free lawn and landscape services will be rewarded with discounts through SiteOne.
Volunteers who complete the online registration process will receive discount coupons for SiteOne locations in the aforementioned states. The companies participating in the initial launch are FMC, Lebanon Turf, Nufarm and PBI-Gordon. More suppliers will be added as the program expands.
"We're proud to partner with Project EverGreen to provide a much-needed service for military families and veterans," said Doug Black, SiteOne's chairman and CEO. "Giving back to our communities is a key component of our company vision and the GreenCare for Troops program allows us to better serve both the program beneficiaries as well as our customers who volunteer. We encourage anyone interested in supporting veterans in their communities to sign up."
Click here to register and become a part of the GreenCare for Troops initiative.
Toro announces organizational changes within its commercial division
Toro has made a number of key promotions to sales, marketing, and executive leadership roles recently.
A 31-year veteran of the company, Rick Rodier has been appointed vice president of Toro's Commercial Business. Meanwhile, Brad Hamilton has been promoted to group vice president in charge of Toro's Commercial and International Business.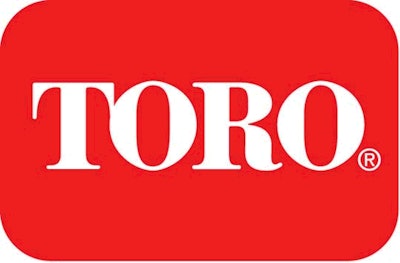 Rodier will be responsible for overall strategic management of the business as part of Toro's executive management team. Also, Dan O'Brien has been promoted to director of sales, North America for Toro's Commercial Business, previously held by Jim Heinze, who recently retired.
Toro has additionally promoted Grant Young to managing director of global product development for the Toro Commercial Business. He previously held the position of director of marketing in North America, which is now filled by Randy Harris.
"We have a lot of confidence in the Commercial Business management team, and we're excited to recognize the hard work of Rick, Dan, Grant and Randy in their leadership roles," Richard M. Olson, chairman and CEO of Toro. "The expertise and knowledge that these gentlemen bring to the Commercial Business will without a doubt contribute to keeping Toro positioned as the global leader in the commercial turf care equipment market."
Massey Services acquires Pest Shield Pest Control
Massey Services, a landscape and pest control company based in Orlando, Florida, has acquired Pest Shield Pest Control located in San Antonio, Texas.
The company employs more than 40 employees who service the greater San Antonio area. This purchase allows Massey Services to expand its presence in the Texas market. Massey first entered the Texas market in 2012 and has since then expanded to 15 different service centers.
"We are pleased to welcome the Pest Shield Pest Control team members and customers to the Massey Services organization," said Harvey L. Massey, chairman and CEO of Massey Services. "We look for companies who have a reputation for exceptional customer service and Pest Shield Pest Control has demonstrated a strong commitment to their team members and a guarantee to providing peace of mind for their customers."
LandCare hires branch manager in northern California
Wes Price has been hired as a branch manager for LandCare's East Bay location.
Price has worked in a number of industries including technology, cement, consulting and window manufacturing.
"Wes brings vast experience in operations and growth from various industries and countries," said Jared Rice, NorCal regional vice president. "He is a team player with a proven track record of leadership, customer service and mentorship, and I look forward to seeing his impact in our region."
Price believes he can grow the East Bay area by developing his people.
"I want to inculcate customer service (delight our customers every time) in our people," Price said. "It's not just a slogan on the wall – it's an absolute must!"