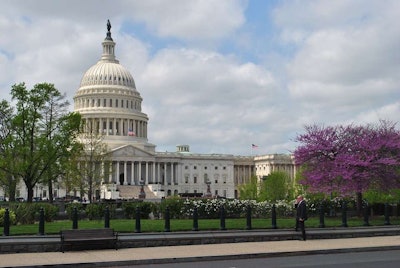 The House of Representatives may vote on a compromise immigration bill tomorrow that includes permanent returning working exemption and requires employers to use e-Verify to confirm the work eligibility of new employees.
The bill, known as H.R. 6136 – Border Security and Immigration Reform Act of 2018, is an amended version that was presented this morning. Along with the permanent worker exemption, the bill would also create a new agricultural temporary worker program, provide almost $25 billion for a border wall and provide continued legal status for recipients of the Deferred Action for Childhood Arrivals (DACA) program.
The National Association of Landscape Professionals (NALP) is urging industry members to contact their representatives today and ask them to vote yes on the bill. If there is not enough support, the House may scrap plans to vote on the bill.
"We have been working hard for a permanent H-2B returning worker exemption to bring back the seasonal workers that our members rely on," said Missy Henriksen, NALP's vice president of public affairs. "This is exactly the bill we need, but we need people to act now to show Congress how important this is to American business."
Landscapers can reach their representative through the Capitol Switchboard at 202-225-3121. Once connected, ask to speak to the staff person who handles immigration issues.
Ditch Witch training program offers vacuum excavation courses
Ditch Witch recently introduced the Ditch Witch Certified Vacuum Excavation Training program that the company says will help both novice and experienced operators maintain performance and safety when using vacuum excavators.
"We recognize that vacuum excavation is being adopted to conquer a wide range of jobs and we want to ensure operators are prepared," said Greg Wolfe, Ditch Witch director of training. "With our new vacuum excavation training courses, operators will receive an advanced education to safely and effectively use the machines for new and traditional applications. We're excited for what's next in preparing our crews for today's diverse job sites, and the new training program is a great complement to our existing offering of HDD courses."
Ditch Witch says the training program features a series of industry-leading courses that provide the most comprehensive vacuum excavation training instruction on the market today.
The company adds that as vacuum excavation technology continues to evolve, the training program is designed to educate both novice and expert operators on new machine functionality and applications.
Each course, Ditch Witch says, provides detailed information on a subject related to vacuum excavation, including machine operation best practices, safety procedures, tooling selection and advanced equipment controls.
The program can be completed online from a smart device or computer, and the company says the full training program provides content on how to efficiently, productively and safely use vacuum excavation equipment. Ditch Witch adds that the program also allows users to take the courses at their own speed and return to any course as needed.
Once all of the courses are completed, participants can print an official Ditch Witch Certified Training certificate of completion. Along with the online courses, Ditch Witch says crews have the option to work with their local Ditch Witch dealer to participate in an instructor-led classroom course, dealer-site training on the equipment or receive training on the actual job site.
GreenCare for Troops announces recruiting challenge
Project EverGreen recently announced a recruiting challenge and commemorative t-shirt offer to attract new volunteers.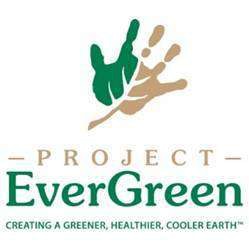 The group says this limited edition "Service Is In Their DNA" shirt will be available until July 31, and a portion of every sale will go to support the program that provides basic lawn care and landscape services for thousands of military families and post 9/11 veterans with service-connected disabilities.
The group says new volunteers can register and purchase the shirt for themselves and their crew on the GreenCare for Troops website. For those who are already a GreenCare for Troops volunteer, the group says recruiting a new volunteer between now and July 31 will win you both a shirt.
"Just think, if every lawn and landscape company volunteered to help at least one military family, what a powerful message of giving back that would send," says Cindy Code, executive director of Project EverGreen. "The GreenCare for Troops program creates an environment for military families and disabled veterans to heal, reflect and re-connect with their loved ones."
Terex opens new service center in Lancaster, Pennsylvania
A new Terex Service Center has opened in Lancaster, Pennsylvania. Terex says the service center, previously located in Thomasville, Pennsylvania, is closer to a greater percentage of the company's equipment customers and team members.
The company says this new facility will allow Terex technicians to work safely and more efficiently while providing room to grow in the 35,000 sq. ft. facility.
"This is an exciting move as it brings us closer to our customers, closer to our team members and gives us access to a greater pool of new technician talent to support our growth," said Mike Charles, regional operations manager.
"As a strategic business partner with our customers, our relationship with owners and fleet managers is only just beginning when they purchase Terex equipment," said Richard Gunderman, director of Terex Services. "This investment is part of our Lifecycle Solutions program —from parts to custom tailored maintenance and repair solutions— and enables us to deliver services that help our customers get the most from their equipment."
LandCare promotes manager in Bay Area branch
LandCare recently announced that Earle Grantham, who joined the company in July of 2017, has been promoted to branch manager in its Fairfield location.
After serving as the production manager, account manager and now branch manager, LandCare says Grantham has proven to be an effective leader for the company. He began working in the green industry as a grounds crew member for the San Francisco Giants, and later he managed the grounds department at Piedmont Unified School District. It was there that he oversaw the maintenance of seven elementary, middle and adult schools.
"Earle truly embodies our core values," said Jared Rice, Northern California regional vice president. "He has successfully progressed our mission of being a destination employer and relevant to our customers. Our team and customer base will continue to prosper under his leadership."
Grantham says the key to continued growth in his market is building strong relationships with his clients and fellow team members.
"I enjoy delighting our customers on a daily basis," Grantham added. "I love seeing the transformation of properties via maintenance and enhancements because it allows my customers to build their trust in me and my team."
Case and F&W Equipment provide equipment support for tornado cleanup
Case Construction Equipment and F&W Equipment provided Team Rubicon, the veteran-led disaster response organization, with equipment for use as part of Operation Cedar Crest, a cleanup operation spurred by three EF-1 tornadoes and one microburst that touched down on May 15 in Connecticut. The group says this severe weather left more than 150,000 residents without power and blocked more than 428 roads.
Team Rubicon says it deployed 44 members to the affected sites, totaling 1,068 hours of volunteer work and 75,000 feet of debris moved. The group says it brought the community a potential savings of $31,600 in materials and labor.
"This type of local, grassroots disaster response — matching regional Team Rubicon volunteers with Case equipment — is what was envisioned from the beginning of the partnership," says Michel Marchand, vice president – North America, Case Construction Equipment. "Volunteers were able to make a real difference for residents and help them clean up and get back to normal quicker than they could have on their own."