German-based grocery giant Aldi prides itself on its ability to provide quality products at prices drastically below most of its competitors. Despite its off-brand labeling and its absence of cheerful baggers at the end of the checkout lines, Aldi brings in droves of shoppers to its 8,000-plus stores every week.
Aldi's secret to keeping prices low and quality high lies in eliminating the overhead as much as possible. One remarkable way the corporation achieves this is by cross training its team members. In the store, this means the checkout clerk also stocks the shelves and mops the floors. To be an employee at an Aldi grocery store means to be well-versed in and ready to take on every job.
Businesses in virtually every industry sector are increasingly discovering the boons of training team members in multiple skills or roles. Indeed, beyond the obvious benefit of lower operational costs, the reasons cross training makes sense in the landscape contracting business are innumerable. Here are just three.
Increased efficiency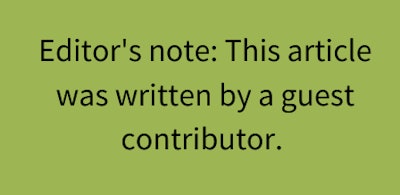 Lean enterprise as a business practice has gained traction since its beginnings in the auto manufacturing industry. At its core, it espouses the value enhancement of a business's offerings through streamlined processes that eliminate waste and increase efficiency in operations and delivery.
Lean enterprise clearly manifests itself in an Aldi grocery store via the ability of each team member to quickly shift gears from stocker to loader to cleaner to cashier at a moment's notice. Because every person on every shift knows every job, downtime is minimized, allowing the store to seamlessly and efficiently provide uninterrupted service to customers.
In the landscape contracting firm, a lean enterprise might more closely resemble the cross-training of crew members to perform diverse tasks on the jobsite or the inclusion of the sales professional in account manager-specific training.
Improved communication
Siloing – the isolation of individuals, groups, and departments from one another – is a real and detrimental phenomenon in business.
Siloing prevents the sharing of ideas, feedback, best practices and other vital information within and throughout the organization. It also promotes the distinct separation of people and groups in specific roles or tasked with specific initiatives.
Cross training serves to help break down silos and opens the floodgates for the free and easy exchange of information. When multiple team members are trained in the same or similar roles and skillsets, the likelihood of information sharing dramatically increases.
Additionally, studies show that persistent barriers in business are more likely to be overcome when groups, rather than individuals, apply their collective innovation, expertise and energy to problem-solving tasks and initiatives.
Greater engagement
According to a recent Gallup poll, businesses with engaged team members outperform the competition by over 200 percent.
Employee engagement is critical for building and maintaining strong internal cultures, which translates to improved customer relationships and a healthy bottom line. One effective way to increase engagement is to provide abundant opportunities for team members to truly understand their peers' roles and responsibilities.
This increased awareness can help individuals in your business to better visualize and prioritize big-picture organizational goals. Cross training to increase engagement has another benefit: it helps to increase empathy. When your team members are fully apprised of and familiar with the responsibilities of roles outside of their own, they are more likely to understand the importance of making decisions that benefit the entire organization and that are respectful of others' time and resources.
Whether in a grocery store or a landscape contracting firm, cross-training provides a multitude of financial, organizational and operational benefits.
While specialization still plays an important role in the successful operation of the landscape contracting business (think irrigation, fertilization and hardscape installation), it is becoming increasingly common for team members to diversify their on-the-job knowledge and skill sets to better contribute to the whole organization.
The resulting operational efficiency, improved communication between and among individuals and groups, and greater employee engagement ensure your landscape contracting business remains healthy, vital and profitable in a competitive market.
EDITOR'S NOTE: Mark Borrasso is a success coach with LandOpt. As a success coach, Mark works closely with the success coaching team to deliver products and services to the LandOpt network of contractors. He can be contacted at mark.borrasso@landopt.com.