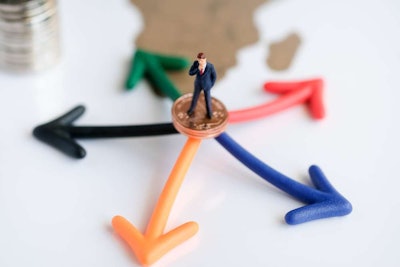 You've probably encountered other landscaping companies that seem to have a number of different names for themselves that focus on different services or divisions.
An example of this would be Sage Land Management being the original company, but it is also branded as Sage Holiday Lighting, Sage Tree Care and Sage Pools.
What the fictional Sage Land Management is attempting is a brand extension and many companies in various markets have done, but the success of such a move depends on many factors.
What is brand extension?
A brand extension is a way to capitalize on a brand's equity to sell new products or services. The goal of this strategy is to increase sales by reaching a different target market.
There are several different ways you can extend your brand and they all depend on what you want to achieve as to whether they are the right fit.
The most common form of brand extension you see is when companies add a branded product to their product line. Clorox is an example of a brand that started as a laundry product and has gone on to add toilet bowl cleaners, disinfecting wipes and more.
It's unlikely your company will have a product it wants to market with your landscaping business's name, but if you offer an in-house compost at your garden center, this is an example of where you could extend your brand through products.
Category extensions are a far more common option for landscaping companies looking to expand their reach. This is also known as a horizontal brand extension. If you are firmly established and recognized in your market and are considering adding a service but want to target a larger audience in the industry, you could add the brand Sage Tree Care to snag those customers looking specifically for arborists.
When extending horizontally, it is crucial to maintain the same price and quality standards as your parent brand to avoid negatively impacting your company's identity.
Geographic extensions are riskier for business, as it introduces your brand to a new audience in a completely different region, and you are able to capitalize on your brand's reputation far less and will have to spend money on raising awareness.
When should you extend your brand?
The first thing you need to consider when evaluating if a brand extension is right for your landscaping business is to appraise your current brand as is. Does it have a loyal following of customers? Are your sales strong? Do people in the community recognize and respect your brand?
If your parent brand, in general, isn't positioned where it needs to be, or people don't recognize your brand like you thought they did, attempting an extension is not a good idea.
To see if a particular service is a good fit, ask if the consumer can easily understand the brand extension. While it makes sense for a lawn care company to start offering tree care services, extending your brand to include a doggy daycare service makes as much sense as when Dr. Pepper tried to sell its own brand of barbecue sauce.
Other questions to ask are: is there is a demand for the service, will it generate profit for your business and do you have enough resources to maintain your current brand standards?
It is important to understand that there is more to a brand extension than creating a new name and possibly another website. The two main risks that can come when extending a brand are the costs and the possible backlash toward your parent brand.
To extend a brand properly is not cheap and requires its own staff and marketing budget to ensure that it is performing at the same level as your parent company. If you can't afford this level of investment, consider adding the service to your current business instead of trying to create a whole new one.
The other major risk is diluting or damaging your company's reputation. If your newly added tree care division doesn't perform to the same level of professionalism your lawn care business does, your customers' trust can be shaken and those unfamiliar with your company will assume the lawn care side must perform the same as your struggling tree care brand.
If you launch a number of new brand extensions at the same time, this can dilute your company's recognition, as some may be confused if these are all different businesses, which can sometimes lead to loss of reliability if your company's name is extended too far.
Do your due diligence and research where your company's name has influence and what all costs come with extending your brand before moving forward with a brand extension.