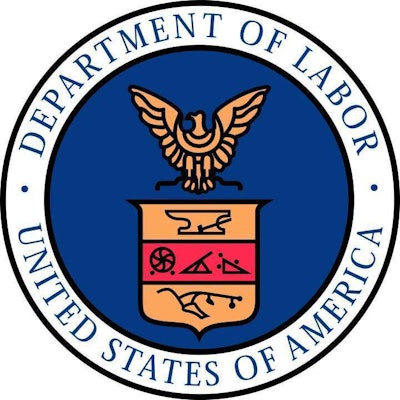 The U.S. Department of Labor's Wage and Hour Division (WHD) has announced it is conducting a nationwide initiative to strengthen compliance with the labor provisions of the H-2B temporary visa program in the landscaping industry.
According to the National Immigration Forum, 40 percent of all H-2B jobs are in landscaping and groundskeeping. While there is a large demand for H-2B workers in the green industry, the vast majority of visa holders are in Virginia, Texas, Colorado, Florida, Georgia, Louisiana, Pennsylvania, New York, Missouri and Arizona, based off the approved visas by state for FY 2017.
The Center for Immigration Studies says that BrightView had the highest number of H-2B workers in 2017 with 2,159.
WHD says the initiative includes providing compliance assistance tools and information to employers, as well as conducting investigations of employers using the program.
This comes after last year when the WHD found more than $105 million in back wages for more than 97,000 workers in industries with a high prevalence of H-2B workers, including the landscaping industry.
One case of underpaid foreign workers occurred when Parkside Landscaping in Littleton, Colorado, ended up having to pay $524,063 in back wages to 53 employees and $26,104 in penalties to resolve violations of the H-2B program and the Fair Labor Standards Act.
The investigation had found that Parkside failed to pay its H-2B workers the wage stated in its certification, but company owner Gene Baker says this only occurred because the government raised the wages required after he had signed contracts with his clients.
He says he has learned from the process, paid the fines and is in full compliance now.
Another landscaping company was accused of not paying its H-2B workers their wages, but the owner of Outdoors Unlimited based in Murfreesboro, Tennessee, Burke Skelton said the workers' claims were false and that he paid his employees very well.
However, the court ruled the workers were owed their unpaid overtime. While Skelton denied the allegations and any liability to the plaintiffs, he agreed to make payments to them.
According to WDH, a key component of the investigations will focus on making sure landscaping companies are recruiting U.S. workers before applying for permission to employ temporary nonimmigrant workers.
"The H-2B visa program includes specific requirements employers must follow to participate," says Bryan Jarrett, WHD acting administrator. "This initiative demonstrates our commitment to educate employers about those rules and enforce them to safeguard American jobs, protect guest workers and level the playing field for law-abiding employers."
In order to be approved to request guest workers, employers must file an application stating that there is an insufficient number of U.S. employees qualified and available to work and that the employment of nonimmigrant temporary labor will not affect the wages and working conditions of American workers.
This means that employers must not reject U.S. applicants for job opportunities that the labor certification is sought for other than lawful, job-related reasons. Companies wishing to acquire H-2B visa are also required to retain records of all rejections of U.S. worker applicants for the job opportunity for which labor certification is sought.
Other regulations designed to protect American workers before participation in the H-2B program is allowed prevent companies from laying off similarly employed U.S. workers in the occupation for which the labor certification is sought.
To see other requirements to participate in the H-2B program, click here.
If you want to learn more about the ins and outs of the H-2B visa program and what you can expect if you wish to apply for a visa, check out our article here.