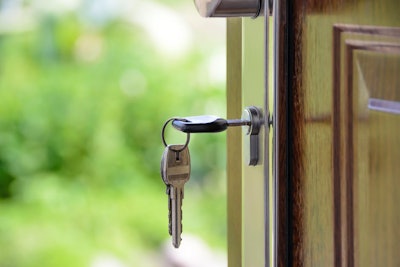 When people are viewing a house that they may potentially buy, one of the first things they're going to notice is the house's landscaping.
First impressions go a long way in the home-buying process, and bad landscaping can make or break a sale. As a landscaper, there's a substantial market to tap into when it comes to real estate. Real estate agents are always looking for ways to sell a home faster and for the highest value possible. People will always need housing, and by earning the trust of local real estate agents, you can boost your business exponentially.
Here are three ways landscapers can get more business from real estate agents.
Market yourself accordingly
We're living in a digital age, which allows business owners to be creative and to market themselves in ways that weren't always possible. What we're getting at is that by way of having a website, you can add and edit pages that detail what your business offers and market accordingly. A great way to reach real estate agents is to develop a landing page on your website focused on improving curb appeal landscaping.
On the page, list the services that you offer that can help transform a bad landscaping job into a gorgeous one in time for the house to be shown. For example, real estate agents selling a home will need things done in a timely fashion, and marketing that service to them can bring in the business.
Show your knowledge
We're going to hold onto the digital media theme for just a little bit longer because of how important it can be! Something that you can do to bring in more business from real estate agents is to show your knowledge of the matter. Via a blog, pages on your website, social media, and videos, you can showcase tips and tricks on landscaping for people trying to sell their homes. For example, you can write a post on quick ways to improve landscaping before a showing.
Be sure to include images and ways for people to get in contact with you. Sharing your knowledge is an excellent way to get Realtors to notice your business and use your services to help them sell homes!
Word of mouth
Even in a world as influenced by the internet as ours is, word of mouth still goes a long way. By building connections with local businesses, homeowners, and the community, real estate agents will know who you are just by the nature of you being present. If you've been landscaping for several homeowners in the area and one of the homes close to a home you've done a great job for is listed for sale, contact either the homeowner or the real estate agent. Show them your client's home as proof of what you can do to boost the curb appeal of the home for sale.
When it comes to bringing in business for your landscaping company, it's important to know how to expand into different markets, like working with real estate agents.
EDITOR'S NOTE: This article was written by Julia Aldrich, HomeLight content writer, and real estate blogger.