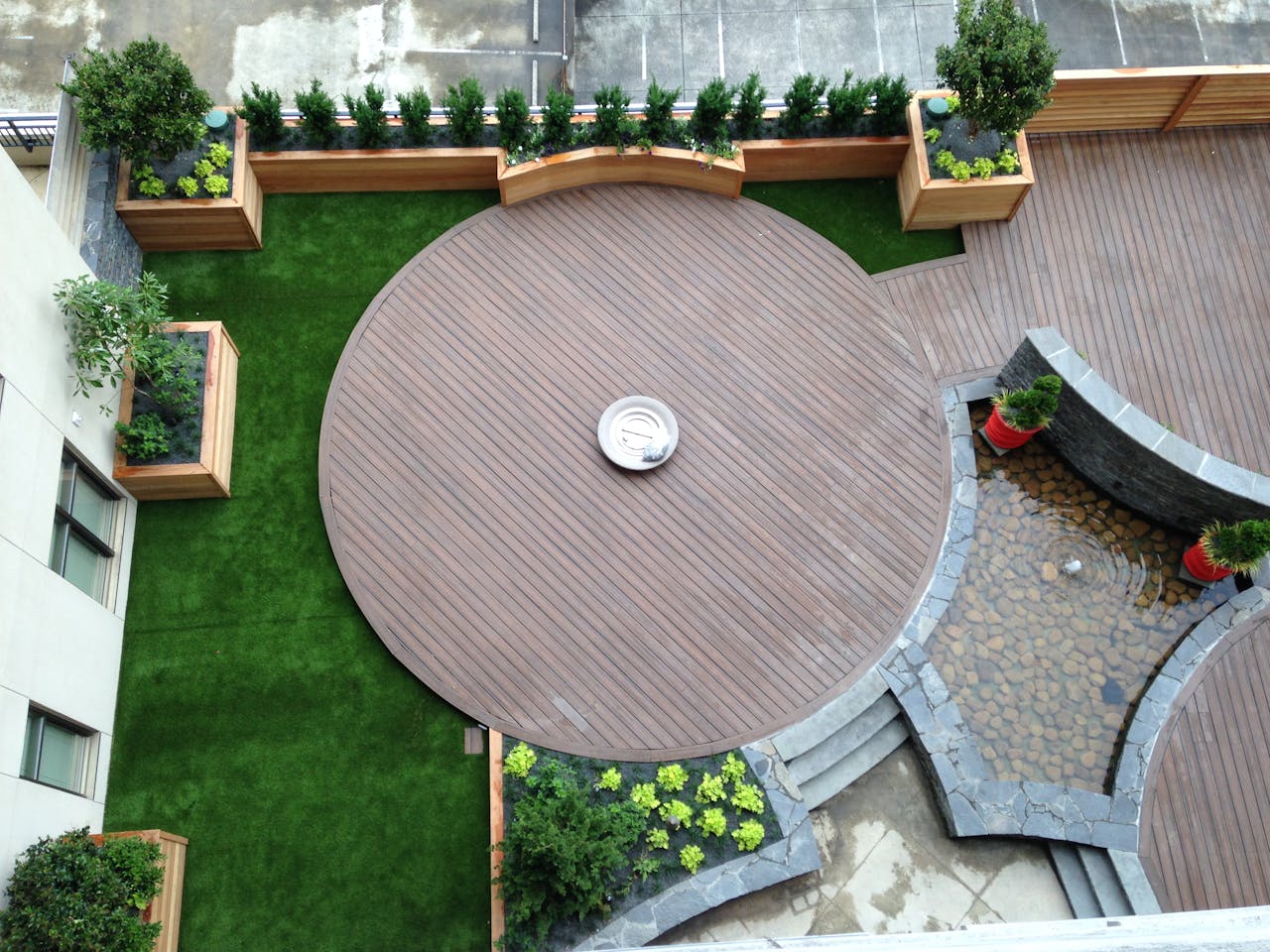 For some landscapers, the usage of artificial turf on a project is unthinkable, but more are viewing the product as a solution for problem areas rather than a replacement for natural grass as a whole.
David Bennett, president and landscape designer of Bennett Design & Landscape in Atlanta, Georgia, is one of the landscapers who is seeing the possibilities for synthetic turf. His company has been using the product over six years now.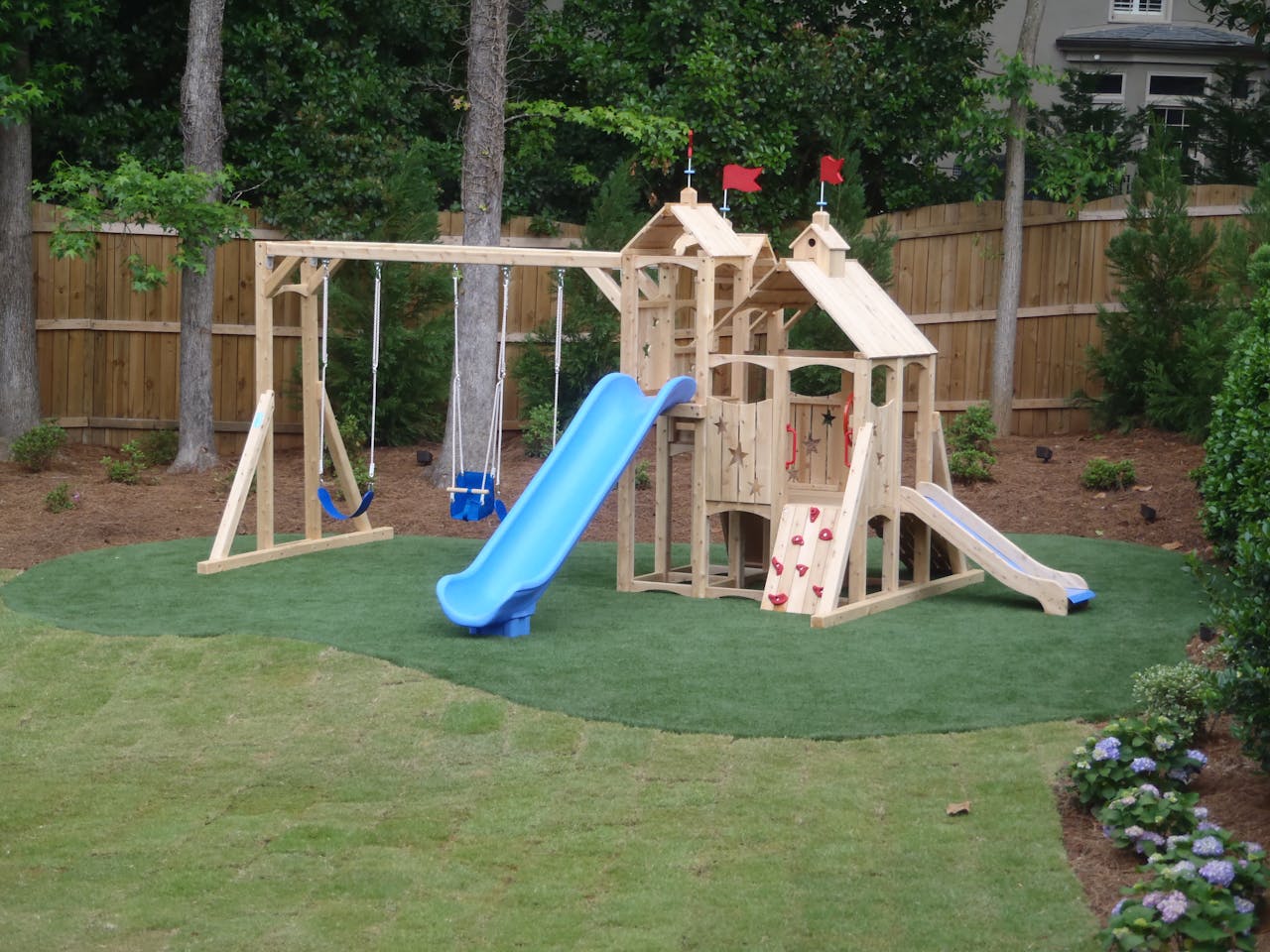 Some of the areas he says are common to install artificial turf in are very shady portions of a yard or regions that struggle with poor drainage.
"We can come in and do some type of drainage underneath the turf and since the turf is very permeable, it allows that water to go through, and we can drain underneath it, so that's a really good way that we've been using it," Bennett says. "We've used it, obviously, for play areas for kids with the pads and we've also used it for bocce courts and putting greens. We've used it around pools. We use it for stepping stones; we use it around stepping stones and also as stepping stones. In our design work, we can play with that, which makes it very versatile."
The versatility is one of Bennett's favorite aspects of synthetic turf and he is always looking for new ways to use it.
"I haven't used it yet, but I'd like to get into using it more for green wall solutions, combining it with some of the other synthetic materials to create and green up those areas," he says.
While artificial turf may have started out on the athletic fields, its presence in residential yards is no longer a novelty. According to Dan Bond, president and CEO of the Synthetic Turf Council, they have seen double-digit growth for installation of artificial turf in the landscape.
LawnPop owner Tanner Shepard says business is booming in Austin, Texas. In fact, he says the company has seen 100 percent annual revenue growth since he started the synthetic turf installation business in 2012.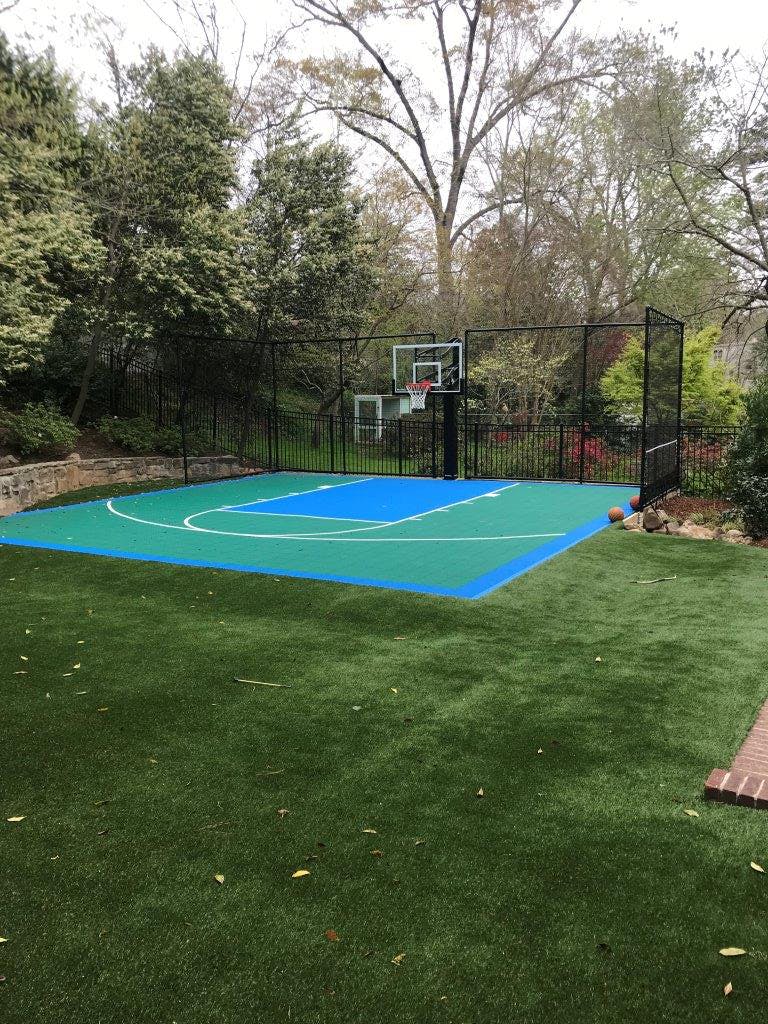 "Synthetic grass can be a great part of design when done correctly and by those who know how," Shepard says.
The reasons why people opt to install artificial turf vary but some include its low maintenance, its longevity and its water savings.
"It's a nice product that can be cleaned pretty easily and used in areas where you normally couldn't plant turf or other plants," Bennett says.
It is particularly popular with pet owners who find themselves trying to repair a lawn plagued with urine burns and dog runs.
"We install turf because people are tired of their pets always tracking mud around," says Keith Derington, founder of Turf Supply USA, based in Houston, Texas. "Houston gets rain. Lots of rain."
Derington estimates that about 90 percent of his installations are for pet owners.
Bennett believes there is a market both for natural turfgrass and artificial turfgrass, as one can thrive where the other struggles.
"Based on weather, based on climate, based on shade, sun patterns, you're not always able to use standard grass or turf, so the synthetic material comes in really handy (because) it can keep these areas green all year round," Bennett says.
On the flipside, he acknowledges that artificial turf will become hot in sunny areas.
"Typically, if it's a play area or a dog run area, we try to keep it into more of shaded part of the yard so that it doesn't heat up quite as much," Bennett says.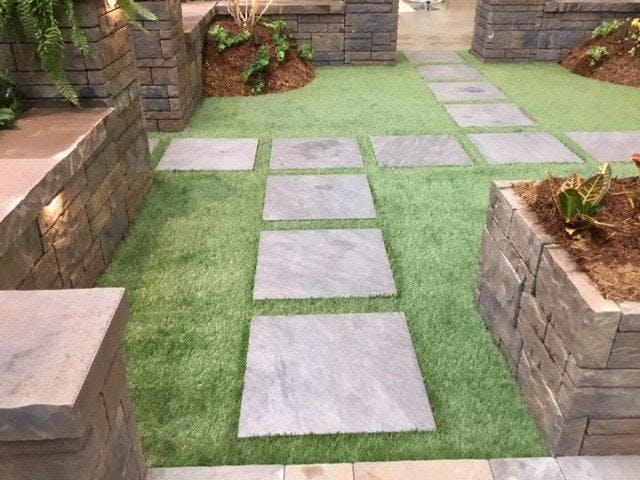 Bond says the council is aware of the heat retention issues of synthetic turf.
"We're constantly developing new technology to keep the temperature of the turf itself and right above it as well down to a minimum," Bond says.
For those in the anti-artificial turf camp, Bennett says to consider the benefits it provides and how installing could be a good revenue stream.
"You don't have to water that turf, use any chemicals on that turf," he says. "It's a very easy to maintain product for many years and for homeowners as well. I think it's an eco-friendly material. The one that we use (XGrass) is made from recyclable material as well, so I think that's a good thing to know."