Homeowners across the U.S. continue to favor the conveniences offered by artificial turf for their landscaping needs, as predicted by an earlier article in Total Landscape Care. According to the latest numbers from the Synthetic Turf Council, product installation was expected to exceed 40-45 million square feet by the end of 2014, and HomeAdvisor reports that the number of homeowners requesting artificial lawns continues to go grow 10-15 percent annually.
The types of artificial grass that are now available have an uncanny similarity to traditional sod blends. Over time, synthetic replications of Bermuda, St. Augustine, fescue and zoysia grass have entered the market. Artificial grass has grown in popularity and acceptability in both commercial and residential uses because it looks and feels like the real thing.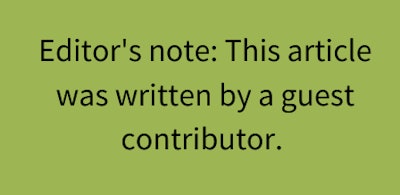 Artificial grass has come a long way since AstroTurf was first introduced to the sports industry in the 1980s. It was marketed as a more durable solution to traditional sod for heavy practice and gameplay areas. The products gradually entered the home and garden market for homeowners in drought areas as an alternative and water-conservative landscaping solution. Today, artificial grass landscaping is not limited to any U.S. region or climate conditions.
Isn't artificial grass expensive?
Landscaping alternatives have become more cost-competitive with traditional sod, mulch and plants. For example, homeowners can have a waterless lawn for as little as $3-6 per square foot for polyethylene-based grass blades. For areas of heavy foot traffic, it pays to invest in durable nylon products, which runs on average anywhere from $6-8 per square foot.
The main difference between polyethylene, polypropylene and nylon grass fibers is the softness and resilient nature of the blades. Softer is better for kids and pets, but the thicker blends with shorter pile are better for sports applications or commercial locations with heavy foot traffic.
As the cost per square foot becomes more competitive with traditional sod, the applications have grown for both commercial and residential needs. Use it as a solution for any of these circumstances:
Dog runs and pet areas – Dogs love to run and play, so have it installed for dog areas that often see run down grass and yellow or brown spots due to concentrated urine acidity.
Kids spaces – Kids need safe playing surfaces with extra padding and for frequent tumbles. Artificial grass serves as a great buffer that won't displace underneath playsets, trampolines and more.
Putting greens – Create a stress-reducing zone in your backyard or indoors with a custom putting green installation made with high-quality artificial turf.
Complex commercial and residential landscaping designs – When the curb appeal design calls for smaller patches of grass or integration of pavers and grass, artificial turf is easier to maintain and serves as a weed prevention barrier.
How is synthetic turf technology different today?
Back in the 1980s, artificial turf had a minimal backing and was a woven product. Today, there is different technology dedicated each to the backing, fibers, recycling processes, shelf life, element exposure and much more.
Every artificial turf manufacturer has different goals to set them apart from the competition. Despite years of innovation, many companies continue to rely on infill to keep the turf fibers upright and maintain resiliency. That's where SYNLawn is different. SYNLawn is dedicated to manufacturing products that are 100-percent recyclable from the fibers to the backing and have used this technology to create a tighter weave in their products. With a tighter woven process, their turf fibers can be used in many applications without worry of displacement or the use of infill. This creates a healthier solution for children and dog areas.
Many companies boast to have a high drainage rate up to 30 inches per hour, but SYNLawn's latest line can drain up to 45 inches per hour. This means the surface dries off faster in commercial sports fields and outdoor areas where heavy rainfall or flooding is common.
Synthetic turf products continue to be fine-tuned for landscaping and commercial applications. With the numbers predicted by the Synthetic Turf Council and HomeAdvisor, artificial grass does not appear to be going away anytime soon. Reach out to a local supplier to discover how your home or business can benefit from this water-conservative alternative.
EDITOR'S NOTE: This article was written by Angela Grego, owner of three Midwest markets for SYNLawn: Kansas City, St. Louis and Arkansas. Her team designs and installs artificial grass indoors and outdoors for landscaping, putting greens, sports fields, dog areas, playgrounds, roofs, decks, and much more.