Solesbee's says it will now offer a new excavator stump puller for efficient stump removal and land clearing. The company says it manufactures the attachment with high-strength alloy steel and replaceable wear tips for extended service life.
Known as the "Stumper," Solesbee's says the attachment fits 15- to 40-ton excavators and can increase production by as much as 30 percent compared to other land-clearing methods, such as bucket attachments, bulldozing and forestry mowing. This speed, the company says, allows contractors to complete jobs in less time and generate fast ROI.
"The stump puller is an extremely versatile and efficient piece of equipment for clearing land," says David Jenkins, president of Solesbee's Equipment & Attachments LLC. "It allows contractors to extract stumps of all sizes in a fraction of the time it would take using other methods and with minimal soil disruption, so backfill and leveling take less time as well."
Solesbee's says the attachment's two shanks easily cut through roots to allow operators to remove stumps without displacing large amounts of dirt. The shank's curved design significantly increases breakout force, the company says, for slicing through tough surfaces when extracting forestry material.
Solesbee's says the shank's replaceable wear tips extend the attachment's service life by allowing operators to simply change out the tips as opposed to purchasing a new stump puller.
The company says the stumper can be paired with Solesbee's excavator thumbs to lift and stack stumps, debris and limbs, and the company says it also features claws on the back of each shank to push stumps away from the excavator. This, Solesbee's says, enables operators to better position stumps and other materials to grab and pick up using the attachment and excavator's thumb.
The company says the stump puller is also compatible with Solesbee's quick coupler, and they offer a two-year warranty on all products.
Loftness introduces skid steer mulching attachment
Loftness recently introduced new models of its Battle Ax horizontal drum mulcher designed specifically for skid steers. Featuring a new rotor, tooth design and exclusive two-stage cutting chamber, the company says the heavy-duty Battle Ax is designed for highly efficient vegetation management, including land clearing, right-of-way maintenance, forestry applications and more.
Available with 61- and 71-inch cutting widths for skid steers with 50 to 120 hydraulic horsepower, the company says the Battle Ax's 17-inch-diameter rotor features built-in depth gauges, which function similarly to raker teeth on chainsaws to prevent the attachment from engaging too much material at one time.
The company says the Battle Ax's unique design is more ideal for managing the amount of material being fed into the attachment than competitive ring-style rotors, which many operators find to be overly limiting.
Optimized for use with all cutting tooth styles, Loftness says the Battle Ax allows customers to choose from Quadco planer blades, hard-surface Quadco blades and carbide teeth. The cutting teeth are mounted to the rotor with a single hex bolt for easy removal on the jobsite, according to Loftness.
To further maximize performance, the company says the Battle Ax features a two-stage cutting chamber, which allows material to be cut twice by the rotor and helps produce some of the smallest particle sizes in the industry. Loftness says the primary shear bar is adjustable for customizing particle size.
Available with two hydraulic options, the company says the Battle Ax has a fixed-displacement gear motor that operates at a constant RPM, which Loftness says provides an optimal balance between speed and torque. The company says customers can also choose a variable-displacement piston motor, which automatically shifts the rotor RPM from the highest speed to a lower range for increased torque, as needed.
The company says the piston motor results in less stalling and a shorter recovery time, which helps operators to concentrate on the job instead of power settings and continuous head repositioning.
Loftness says other included features are the universal skid steer mounting, premium strength steel housing, adjustable skid shoes from 0.5 inches to -1.5 inches for below-grade mulching, a machined anti-wrap bearing protector, an adjustable push bar with welded claw hooks, an integrated pressure gauge and a staggered tooth pattern to ensure single-tooth contact with the work surface at all times.
Sipcam announces federal registration of Endow granular fungicide
Sipcam Agro USA, Inc. announced the federal registration of Endow granular fungicide (Endow G).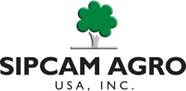 The company says Endow G is packaged in 30-pound bags and is registered for use on all turf types and use sites, including golf courses, commercial turf and residential lawns.
"We are excited to add a granular fungicide, expanding the number of solutions we can offer our customers," says Michael Maravich, vice president of specialty for Sipcam.
The company says the active ingredient in Endow G is a Quinone Outside Inhibitor (QoI) that offers broad-spectrum control of multiple diseases, including anthracnose, brown patch, Pythium blight, take-all patch, gray leaf spot, spring dead spot, gray and pink snow mold by impeding the fungus cells' ability to produce energy, causing the fungus to die.
John Deere introduces on-board grade indication to G-Series machines
John Deere says it has recently introduced an exclusive on-board grade indication option that's available as a factory or field kit option on the large-frame G-Series skid steers and the large-frame G-Series compact track loaders.
"Our industry-exclusive on-board grade indication was designed to be an indispensable unit for applications like water drainage, general site prep and clearing work, allowing operators to accurately monitor and alter grades from the seat of the cab," says Gregg Zupancic, product marketing manager, skid steers and compact track loaders, John Deere Construction & Forestry. "This feature is intuitive and easy to use, so operators can take advantage of this technology without specialized training."
The company says this on-board grade indication option provides operators with an accurate readout of the cross slope and main-fall slope of the machine. The company says the machine cross slope and main-fall slope information is displayed in real time through the machine's main display monitor, and the readout can be easily configured to display either percentage or degrees depending on preference.
John Deere says the absolute and relative slope readouts provide enhanced information to the operator for specific applications, and the absolute value readout is useful for providing information during general grading applications that do not need a local grade reference. The relative value readout, the company says, is well suited for operators looking to alter grade relative to an existing or reference guide.
Nearmap offers complete aerial map measurement tool for solar and roofing industries
Nearmap recently introduced a complete measurement toolset in MapBrowser for the solar, roofing and other rooftop industries. The company says the new tools allow users to measure roof-pitch, width, area and height, enabling roofers and solar installers to confidently measure rooftops and structures from high-resolution oblique aerial images.

Nearmap says the MapBrowser helps customers significantly reduce onsite visits during the quoting and planning stages of projects and complements their remote roof/site inspection workflows.
"Gone are the days of climbing on roofs to take measurements," says Tony Agresta, executive vice president of product, Nearmap."Delivered to the cloud within days of capture, our aerial imagery allows roofers, solar companies and other small businesses to carry out assessments from the comfort of their office. Once the domain of large companies, the new features provide businesses of all shapes and sizes with the tools they need to save time, plan and estimate more accurately at a fraction of the price."
By using these tools, Nearmap says roofers and solar companies will be able to:
Prospect more efficiently by viewing and expanding opportunities through aerial maps instead of other, more traditional ways.
Process leads more quickly by qualifying prospects prior to visiting a potential job.
Reduce costs associated with the qualification and proposal stages.
Create better proposals using up-to-date, high-resolution photos, giving companies a better chance of winning a client's business.
Close more sales with the most accurate and competitive quotes.
Increase revenue without adding systems or headcount.
Nearmap says businesses in landscaping, construction, home building, painting, insurance and other industries can also benefit from these new tools to accurately measure areas on properties in three dimensions. The company adds that the aerial imagery can help users to show context for work being done, and the imagery can be annotated with notes, drawings and measurements that provide details of the plan.
Rain Bird introduces new controller that doesn't require AC power
Rain Bird recently introduced their new TBOS-BT, which they say is a Bluetooth enabled, 9V battery-operated controller that allows users to wirelessly manage irrigation at sites without electrical power via a mobile app for both iOS and Android devices.
"Like its predecessors, the TBOS and TBOS II, the TBOS-BT is ideal for commercial and municipal applications, like parks, street medians and roundabouts, as well as construction projects where AC power is not available," says Hugh Doran, associate product manager for Rain Bird. "TBOS-BT adds Bluetooth connectivity, allowing irrigation managers to create and manage programs without even opening a valve box."
The company says this controller was designed to resist heat, harsh environments and humidity, and it is rated IP68, which means it is 100 percent waterproof and fully submersible.

The company says the TBOS-BT's tamper-proof design makes it ideal for public installations where vandalism and tampering are risks. They are available in one-, two-, four- or six-station models, and they run off a single 9V alkaline battery.
This controller, the company says, works with Rain Bird's TBOS latching solenoid, and a direct rain sensor connection accommodates the Rain Bird RSD rain sensor for enhanced water efficiency.
"The mobile app provides irrigation managers with a number of useful options," says Doran. "Users can lock controllers with a passcode, save, view, clear and restore up to three irrigation programs, each of which can have up to eight start times per day. Monthly seasonal adjust of 0-300 percent alleviates the need to re-visit sites throughout the year to make program changes. Users can also save and restore a TBOS backup program, or save a program as a contractor default, allowing them to easily replicate programs across multiple controllers. And, the TBOS-BT retains its irrigation programs in memory even when its battery is removed and replaced."