At this year's GIE+EXPO, Project EverGreen will say "thank you" to deployed members of the military by sponsoring a thank you card writing initiative.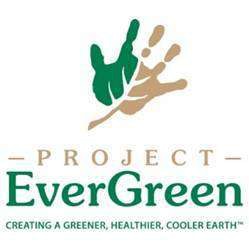 The group says the cards will be delivered to military personnel through Operation Gratitude, a national organization that provides care packages and messages of appreciation to military members.
"Sometimes the simplest gestures mean the most and taking a few minutes to write a note of appreciation is a way all members of the green industry can thank our military personnel for their sacrifice and service to our country," says Cindy Code, executive director of Project EverGreen. "We encourage all attendees of the GIE + EXPO to stop by our booth, complete a card and learn more about our GreenCare and SnowCare for Troops programs."
The group says attendees can stop by the Project EverGreen booth (365) to write their note on a special pre-printed postcard, and attendees writing a note will be eligible to be entered into a drawing to possibly win a Yeti 35" Tundra cooler.
The group says GIE+EXPO attendees can also enter to win a Yeti cooler by picking up a Project EverGreen passport card and collecting stamps at any of the following participating partner booths:
Project EverGreen (#365)
Nufarm (#22110)
Toro (#7148)
Boss Snowplow (#11212)
SiteOne Landscape Supply (#20090)
Cards with all five stamps will be entered into the drawing, which will be held at 11:30 a.m. in the Project EverGreen booth on Friday, Oct. 19.
Horizon launches series on labor-saving products
In response to the labor crisis impacting the green industry, Horizon Distributors says it's launching a new program focused on labor-saving products developed to help landscape professionals reduce their dependence on manual labor and reduce labor costs.

According to Mary Martinez, director of marketing for Horizon, the purpose of the campaign is to raise awareness for products that, while not new, have not yet been fully embraced by the landscape industry.
"We hear over and over from our customers that they have been hamstringed by the current labor environment," says Martinez. "Our intent was to identify solutions and help green industry professionals use the tools available to help fight the labor shortage."
Horizon says products in the campaign include everything from wide deck mowers to WiFi controllers and services like Horizon's 24/7 online ordering platform. The company says each campaign steps through time savings, cost savings and results.
Horizon says the campaign will be launching across several digital platforms, including YouTube, Facebook, LinkedIn and their website. Horizon says they plan to continue to add to the campaign by featuring marketing materials to help landscapers sell some of these products to their clients.
AriensCo announces new look for corporate brand
AriensCo recently launched a refresh of its corporate branding, which the company says builds upon and protects the company's reputation while separating its corporate efforts from its product brands.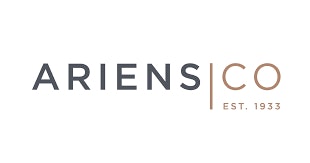 This new AriensCo logo, the company says, personifies the manufacturer's premium global presence while establishing the corporate enterprise with an identity of its own. AriensCo says the intent behind the re-branding was due to the need to differentiate between the corporate and products brands, specifically the Ariens brand.
Traditionally confused because of their shared name, color palette and iconography, the company says the new identity will prevent future confusion by establishing a neutral, versatile and high-end feel with the company's core values as the focus.
The updated look, the company says, features scenes of distressed copper, steel and concrete that symbolize the company's manufacturing heritage.
New Certified Irrigation Contractor exam to debut at 2018 Irrigation Show
The Irrigation Association Certification Board says it has updated the exam content outline for the Certified Irrigation Contractor (CIC) exam. The association says the revised exam will be launched during the 2018 Irrigation Show and Education Conference in Long Beach, California, Dec. 3-7.

The association says this new CIC exam content outline was developed as a result of a job task analysis finalized in June 2018. While the exam domains have remained the same, the association says the subdomains have expanded. More information is available in the job analysis executive summary published on the IA website.
The IA Certification Board will introduce new items for beta testing on a new form of the 150-question CIC exam, and the association says the new items will not be scored. This, the association adds, will not statistically alter the quality of the exam. Those who pass the exam will become certified irrigation contractors.
"This updated exam reflects the IA Certification Board's efforts to keep IA certification exams fresh and relevant to the changing industry," said IA CEO Deborah Hamlin, CAE, FASAE. "The IA conducts job analyses to ensure that its certification exams are legally defensible and based on what individuals within the profession do in the field and how they apply their knowledge."
The association says the Certification Candidate Handbook has also been updated with a new specification sheet and content outline for the CIC exam. Additional study references for this exam can be found online.
Individuals interested in taking the CIC exam or another IA certification exam during the Irrigation Show can click here for more information, exam schedules and to register. Taking an exam at the show requires advanced registration and a separate fee; registration is required by Nov. 18.
STMA to host 30th annual conference and exhibition
The Sports Turf Managers Association (STMA) announced that it will host its 30th annual conference and exhibition Jan. 22-25, 2019, in Phoenix, Arizona.
The event will take place at the Phoenix Convention Center, and STMA says the summit is highlighted by daily events including a volunteer field rebuild at Lindo Park in partnership with Project EverGreen, Sports Turf Talk Show, Women's Forum and Lunch and the STMA Awards Reception and Banquet.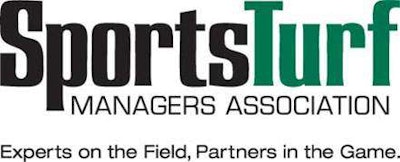 STMA says participants will enjoy the "Seminar On Wheels" tour, and facility visits include the University of Phoenix Stadium, Camelback Ranch, Sun Devil Stadium at Arizona State University, Sloan Park and Riverview Park and Salt River Fields at Talking Stick.
"For three decades, STMA members from around the globe have come together for this annual event to share innovative ideas and best practices to advance our industry," says Kim Heck, CAE, CEO of STMA. "Our conference's intersection of leading experts and young professionals provide attendees with insightful educational programs and ample networking opportunities."
STMA says on the schedule for 2019 are 50 learning sessions and panels given by commercial representatives and renowned sports turf managers and academics from professional sports stadiums, high schools, parks, universities and recreational facilities. STMA says learning sessions will be split into eight tracks, including facility management, turfgrass management, water, industry developments, synthetic, pest control, professional development and baseball.
STMA adds that turfgrass management programs nationwide will enter a team of up to four students in the STMA Student Challenge for a chance to win one of two $5,000 grants. STMA says the competition will test the students' skills and knowledge of the sports turf management industry. The association says students will also be challenged on several knowledge areas, including turfgrass identification, fertility, soils, drainage, irrigation, pest management, human resource management, sports field maintenance practices and more.
STMA says it will once again host a variety of fundraising events, including a live memorabilia auction, two silent auctions, a golf tournament at Grand Canyon University's golf course and a bowling competition. All proceeds will benefit the scholarship, research and educational outreach programs. Last year, STMA says over $37,000 was raised for the SAFE Foundation.
Registration for the conference opened on Oct. 1.
LaurelRock Company wins top workplace award
The LaurelRock Company, for the second time, has been awarded a Top Workplaces honor for 2018 by Hearst Connecticut Media Group. The LaurelRock Company received its first Top Workplaces accolade in 2015.
The Top Workplaces list is based solely on employee feedback gathered through a third-party survey administered by research partner Energage LLC (formerly WorkplaceDynamics). The company says the anonymous survey measures several aspects of workplace culture, including alignment, execution and connection.
"Being recognized as a top workplace is a true testament to the dedication and integrity of our team," said LaurelRock president Burt DeMarche. "Making LaurelRock a great place to work is embedded in our culture and the mindset of our people. We believe that our 'Making a positive difference' mission truly inspires our team's performance and enables our success. The LaurelRock Company continually strives for our employees to embrace teamwork, share their time and talents within their communities and always aims to improve and have fun along the way."
The company says its mission of "Making a positive difference" is the foundation the company has built their reputation upon. The LaurelRock Company adds that its culture is built on a shared belief in its core principles, which are based on "E.T.H.I.C.A.L." practices: Embrace Teamwork, Think Creatively, Honor the Client, Invest in the Community, Continuously Improve, Act with Integrity and Listen, Learn and Lead.
PBI-Gordon announces new employees
PBI-Gordon recently announced that John Wiblishauser has joined the company as sales manager.
The company says Wiblishauser is responsible for PBI-Gordon product sales to turfgrass management customers in Pennsylvania and New Jersey. Based in Philadelphia, Pennsylvania, the company says he is taking over the sales territory from long-time PBI-Gordon employee-owner John Patten, who will be retiring in the fall of 2018.
Before joining PBI-Gordon, Wiblishauser was in sales with Grigg Brothers, where he covered a territory that ran from Virginia to Maine. Before that, he was with Bayer CropScience and is a graduate of Rutgers University's golf turf management program.
"John is a great addition to the PBI-Gordon sales team," says Doug Obermann, PBI-Gordon vice president of professional and agricultural sales. "His deep knowledge and experience will serve our customers in Pennsylvania and New Jersey well now and in the future."
The company also announced that Matt Ayala has joined the company's sales team as Florida manager. Based in Ft. Myers, Florida, the company says he is responsible for PBI-Gordon product sales to golf course and turfgrass management customers in Florida and the Caribbean.
Ayala is taking over the sales territory from long-time PBI-Gordon employee owner Tim Allen. Allen has been a member of the Florida, Alabama and Mississippi Turfgrass Associations and will be retiring in the fall of 2018.
Ayala comes to the company from SePRO Corporation, where he served as sales manager for the turf and landscape markets in western Florida. He is a Certified Pesticide Operator and alumnus of the University of Central Florida.
"Matt brings a wealth of experience to PBI-Gordon," Obermann says. "His deep product knowledge and familiarity with the needs of turfgrass professionals in Florida and the Caribbean will be a great asset to our customers in that region."
Sipcam announced additions and promotions
Sipcam Agro USA, Inc. recently announced that Todd Mason has joined the Sipcam Agro USA team as specialty manager, Southeast accounts and Southern region product development within the turf and ornamental (T&O) and material preservation division.
The company says his responsibilities will include territory sales growth and management for the Southeast plus product development for the Southern region.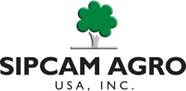 The company says Mason has vast experience in sales, marketing and product development, and most recently he was the American key account manager for Belchim Crop Protection USA, LLC. He has held various roles during his career at John Deere/LESCO as region manager and Arysta Lifescience responsible for sales in the Northeast and Midatlantic regions.
Additionally, the company says Augie Young has been promoted to specialty manager, Northeast account and Northern region product development. His responsibilities will include territory sales growth and management for the northeast plus product development for the Northern region. The company says he is a nine year veteran of the specialty group at Sipcam.
"With our recent growth and strategic optimism moving forward, we are excited to accelerate our plan to bring in new talent and bolster those within the organization," says Michael Maravich, vice president, specialty business for Sipcam Agro USA, Inc. "Todd and Augie both are key to our winning culture and possess the experience and competency necessary to help us implement and execute our strategic objectives."