The American Green Zone Alliance (AGZA) is announcing the first course in the world that will train land care professionals in battery electric equipment.
The organization helps municipalities, universities and businesses make the transition to zero-emission electric equipment and sustainable practices.
The 'Accreditation Course for Electric Land Care Professionals – Level 1' was developed along with Quiet Communities, Inc. It will be available January 2019 and AGZA says it will be beta testing the course with businesses as part of the roll-out of the course.
AGZA says that education and training are essential to achieving comparable performance and aesthetic to gas equipment and to benefit fully from the savings that accrue from eliminating fuel and gas equipment maintenance.
The Level 1 course consists of fifteen lessons covering safe handling, optimal operation, field maintenance, shop repair, charging and storage infrastructure.
AGZA says the course is intended for professionals wanting to initiate or transition to zero emissions, low noise grounds maintenance. It is the first of the online accreditation courses and more will be introduced in 2019.
Jeffrey Scott to partner with Teddy Russell for two-day workshop
Jeffery Scott will be offering a two-day learning experience that includes a workshop and an in-depth facility tour at the Russell Landscape Group branch headquarters.
The event will take place on Jan. 17-18, 2019, in Atlanta, Georgia. Scott invites landscape company owners to come and learn how to unleash their business's full potential by upgrading their role as owner/CEO and helping their key leaders to develop their roles as COO, general manager and division leaders.
The event includes a full day of green-industry guest speakers who will share case studies of their successful partnerships. They will also share their mistakes and best practices that have allowed them to succeed.
Key employees who attend will learn where to improve and what skills they need to master, while owners will learn how to pass on responsibilities and work together with their key employees.
Attendees will receive a written relationship contract between CEO and the "number twos" so both are clear on their responsibilities, a strategic plan outlining how all leadership roles will work together over the next 12 months, along with insights on how a $10 million branch is run.
Click here to register for the event.
Real Green System partners with private equity firm Serent Capital
San Francisco-based private equity firm Serent Capital has decided to invest in the Real Green Systems, a software and marketing provider for lawn care and landscaping industries.

"We have spent several years looking for the right platform investment in the field service industry," says Lance Fenton, partner at Serent Capital. "Real Green is the leader in software and marketing services for lawn care companies, and we are tremendously impressed by the business Joe and his team have built. This success is demonstrated by stellar customer satisfaction, strong growth and high retention rates. We are thrilled to collaborate with the Real Green management team to drive continued product innovation and growth."
Real Green provides operational management and marketing for businesses that are small startups for international franchise operations. Real Green's platform provides an integrated and automated solution and serves customers in the United States, Canada and the United Kingdom.
"Since inception, Real Green has focused on one thing – improving lawn care companies' and other service providers' ability to manage their backend system and serve their customers," says Joe Kucik, founder and CEO of Real Green. "Real Green was the first to develop software to aid in managing and growing a lawn care business, a concept that started a service-industry software revolution. Our Service Assistant, Mobile Live, Route Assistant and Real Green Payments products are leading examples of how we help our customers to do more and scale."
Real Green will be adding three independent directors to its Board of Directors.
Aspire hires new account manager
Aspire Software Company has announced the hiring of Matt Winn. The company says Winn will join as an account manager, responsible for maintaining Aspire's high level of service through software implementation process.
Winn has 10 years of experience in account management and also has served as a general manager for a turfgrass management company. Prior to Aspire, he was the account manager for a landscape company in Nashville, Tennessee, where he handled the recurring services for 50+ commercial and high-end residential accounts.
He will help train Aspire clients in all areas of the software during their deployment, go-live and ongoing use.
"We are pleased to add Matt to an already great team of 13 account managers implementing our software in companies across the country," says Bryan Mours, Aspire director of client services. "Matt's industry experience and work with production software will add value to the clients that he implements on Aspire."
Additionally, Winn is a Certified Lawn Care Manager through the National Association of Landscape Professionals (NALP) and was also awarded the 2017 Rookie Account Manager of the Year. Matt attended Middle Tennessee State University, majoring in business management and minoring accounting.
M.D. Plant Health Solutions opens in South Florida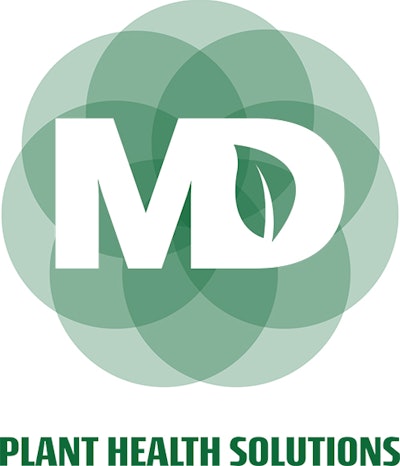 M.D. Plant Health Solutions, a green industry distribution company, has been launched in Fort Myers, Florida.
The startup was created by Rob Dillinger, a former manufacturing representative for Holganix LLC, and will provide agronomic products and solutions for turf.
"M.D. Plant Health Solutions will provide high-performing yet economical solutions for primarily the golf market but also the lawn and landscape and athletic field markets," Dillinger says. "Our mission is to support customers with hard science, creative solutions and measured results."
The company will supply turf professionals with products from fertilizer to adjuvants.