At this year's GIE+EXPO, visitors were given the opportunity to stop by Project EverGreen's booth and write thank you cards to the men and women deployed around the globe. This year, nearly 400 notes were written.
The group says the cards will be delivered to military personnel through Operation Gratitude, a national organization that provides care packages and messages of appreciation to military members.
The group says that many of those writing notes related personal stories about their own military service and how much a letter from home, even from a stranger, meant when it arrived.
"As the mother of a son in the military, it was heartwarming to see the number of people who were willing to take a moment to express their appreciation to those who serve," says Ki Matsko, a program manager for the GreenCare and SnowCare for Troops programs. "Reading through the notes confirms that people do understand and appreciate the sacrifices these military members make to protect our freedoms."
Project EverGreen says one of the most poignant notes shared the following sentiment:
"There aren't words to thank you enough for serving our country. You keep us safe, protect our liberties and ensure the United States is the greatest in the world. Your sacrifices don't go unnoticed. You are in my thoughts. Stay safe always. Thank you."
Nici Trem, a program manager with Project EverGreen, talked with many of the card writers and noticed a common bond between them.
"The number of people that stopped to write a thank you to our military, even when they were in a hurry, brought tears to my eyes," says Trem. "Even children took the time to write a thank you. It made me feel like we are really all in this together."
GIE-EXPO 2018 proves record-setting year
This year's GIE-EXPO in Louisville, Kentucky, proved to be another record-breaking year.
It was reported that this year's show topped the last four years' records in both attendance and exhibitors, which makes it the largest ever for this mega show.
The show reports that there were more than 24,700 people from around the world in attendance, representing a three percent increase over 2017. And with 1,000 exhibits, the indoor show floor and Outdoor Demonstration Area were larger than ever.
GIE-EXPO is sponsored by the Outdoor Power Equipment Institute (OPEI), the Professional Grounds Management Society (PGMS) and the National Association of Landscape Professionals (NALP).
"The 2018 GIE+EXPO was the biggest and best ever," says Kris Kiser, president of OPEI. "Attendees and exhibitors alike know this is the place you have to be if you're in this business. The whole industry gathers in Louisville to see new products, network and learn. And with Mutt Madness, our rescue dog adoption event held in partnership with OPEI's TurfMutt and the Kentucky Humane Society, this year's show was like none other. We're already working on significant, innovative changes for the 2019 GIE+EXPO. Next year, when you land in Louisville, look for new spaces in new places – we're still growing."

Show highlights:
Lawn and Landscape Pro registrants were up 7 percent over 2017.
Servicing Dealer registrants were up 5 percent over 2017.
All 50 states and more than 50 countries were represented.
The indoor show floor was 40,000 gross square feet larger than in 2017.
The Outdoor Demonstration Area covered more than 20 acres.
250 new exhibitors in GIE+EXPO and the co-located Hardscape North America.
In order to accommodate the need for more exhibit space, the new product feature took a new form as a New Products Spotlight. Located in the registration area, this special display sold out, featuring more than 100 products that were introduced within the past year.
Two keynote sessions featured Dr. Robert Ballard. The session for dealers, sponsored by Stihl and Bob-Cat Mowers, drew more than 1,000 participants, while the session for contractors, sponsored by John Deere, brought more than 2,000.
Organizers partnered with the Kentucky Humane Society for an event called Mutt Madness, sponsored by TurfMutt. Thursday afternoon in Freedom Hall, attendees interacted with 21 dogs looking for a good home, and more than 10 dogs were adopted.
Food Truck Thursday coincided with Mutt Madness in Freedom Hall. Seven food trucks drove into the arena and provided a fun lunch experience.
"It's exciting to keep pushing boundaries," says Warren Sellers, show director. "With 250 new exhibitors, the indoor show floor was 40,000 sq. ft. larger than last year. Plus, we added the new features in Freedom Hall. Add to that the dynamic keynotes by Dr. Robert Ballard for both dealers and contractors, and the energy at the show was on a new level."
In the $15,000 UTV giveaway, Russ Doszak of R&R Yard Design in Lansing, Illinois, won $15,000 towards his choice of UTVs. Participating manufacturers included American Land Master; Gravely, an Ariens Company; Bobcat Company; Hisun Motors; Hustler Turf Equipment; John Deere; Kioti Tractor; Kubota Tractor Corp; ODES Industries; Snow Dog and Yanmar America Corp.
Rodney Molder of Moulder's Outdoor in Shelbyville, Tennessee, won the $5,000 Stihl giveaway during Wednesday's dealer preview.
Other winners include:
CORTEVA AGRISCIENCE, Z-Max sprayer featuring Dimension and Defendor – Rich Vanderveen, Customized Turf Services, Dwaynesberg, New York
FENCE ARMOR, two VIP Hot Passes for the NASCAR First Data 500 – Jared Crouse, JCS Lawn Tips, Milwaukee, Wisconsin
PAVE TOOL, Starter Box Kit – Andy Hargrove, The Rock Place, Smyrna, Tennessee
WALBRO, LLC, fuel-injected golf cart – James Cooksey, Cooksey Lawn Service, Camden, Indiana
HALSTEAD, Project Documentary – Caleb Auman, Auman Landscape, Carroll, Ohio; Drone – Keith Weyrick, Plant Health Care Systems, Miami, Florida
Otis Orchards with Segmental Systems in Washington emerges as the winner of the HNA Installer Championships with a prize of $10,000.
Because of this year's success, the show's three-day format will continue in 2019. The show dates will be Oct. 16-18, and the indoor show floor will open exclusively for dealers, retailers and the media at noon on Wednesday. Beginning at 3 p.m. and continuing on Thursday and Friday, the entire industry will be invited to visit the exhibits. The Outdoor Demonstration Area will be open Thursday and Friday.
SiteOne introduces new Lesco smart guided precision spray system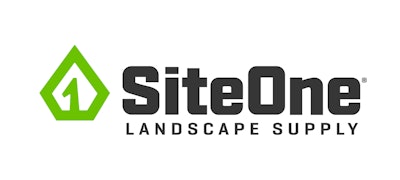 SiteOne Landscape Supply recently launched a new Lesco smart guided precision spray system, which the company says revolutionizes precision spraying with its easy-to-install GPS.
The company says the system is designed to connect with most common sprayers, and SiteOne says it can save up to 75 percent of initial costs compared to buying a new sprayer unit with a built-in GPS.
The system offers:
TerraStar GPS satellite technology that allows the system to spray within a 2-inch level of accuracy so there are no missed areas, overspray or overlap.
Precise control of each separate nozzle to reduce overspray. If a nozzle is outside the defined application boundary, it will automatically turn off.
Tracking of when and where certain products are sprayed to simplify documentation and record keeping. This feature also allows the system to remember and repeat boundaries after they have been driven once and saved.
"The Lesco smart guided system is about working more efficiently," says John Gertz, VP category management – agronomics at SiteOne. "We're focused on bringing solutions to market that help our customers get more done with less budget and succeed in a very demanding business."
LandOpt Contractor Network expands in New York
LandOpt's Contractor Network has extended into Wappingers Falls, New York, with Lehigh Lawns & Landscaping becoming the second Powered by LandOpt Contractor in the state of New York.
LandOpt says Alan Lehigh, owner of Lehigh Lawns & Landscaping, chose to join the company's network with the goal of achieving their next growth milestone by utilizing the streamlined processes, employee development and training programs LandOpt offers.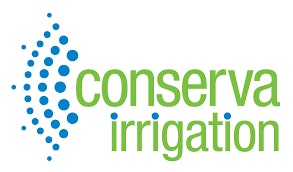 "Systems will make our business more predictable and allow our staff to focus on what they do best," says Lehigh. "The unique skills, knowledge and abilities of each individual team member coupled with the continuous support of LandOpt will drive the future growth of our business."
Lehigh Lawns & Landscaping is a full-service professional landscape design, maintenance and snow firm that serves both residential and commercial customers in the Hudson Valley area.
"LandOpt role definitions, coaching and training programs will provide a clear vision for every one of their career path," shared Lehigh. "We are most excited to join a peer network specifically for the landscaping industry for myself [the owner] and for my team as well. With the help of LandOpt, we are hoping to increase our revenue and place the right sales and account managers to focus on growing our most profitable services."
"A plan is only as good as its execution," says Alison Blobner, LandOpt director of marketing and sales. "The steady growth of the network is an indicator of the ongoing industry quest for more formal business practices that provide both predictability and accountability for business owners. LandOpt's solution provides the path to move forward with confidence because they depend on the systems and processes – not the owner."
McHale Landscape Design acquires Green Gardens, Inc.
McHale Landscape Design recently announced the acquisition of Green Gardens, Inc.
"We have always had the highest regard for Green Gardens and are honored to continue their legacy of providing quality landscape services to some of the most discerning clients and properties around Washington, D.C.," says company president Kevin McHale.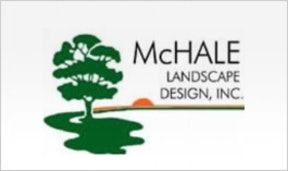 The company says a definitive purchase agreement was finalized in September 2018.
"We are very excited to be able to offer all that McHale brings to our clients," says John Austin, Green Gardens principal.
The company says this partnership combines two of the most trusted residential landscape companies in the Washington, D.C., metropolitan area, boosting McHale's high-end residential design-build locations to five.
"We're merging two outstanding companies that share deep commitments to excellent customer service, design philosophies, attention to detail, and quality of materials," says McHale vice president Steve McHale.
Since 1964, the company says Green Gardens has taken a revered three-step approach to customer satisfaction – practices employed, materials used and clients served. McHale says they will expand upon this excellence, marrying old-fashioned technique with its signature design-build process, while creating new job opportunities in the process.
"The impact of combined resources will be a huge benefit to our customers," says Phil Kelly, McHale's CEO.
"To partner with one of the leaders in our market and expand our presence together is an opportunity I fully embrace," says transition team leader Keith Bowman.