After the devastation of Hurricane Michael, Beard Equipment and John Deere donated the use of a John Deere backhoe to four local counties and municipalities in the Florida Panhandle.
The cities of Lynn Haven, Callaway and Mexico Beach and Jackson County experienced serious damage as a result of the hurricane, which made landfall in the area as a Category 4 storm and caused the destruction of buildings and limited access to water, power and roadways.
"We can't even describe the sheer devastation of Hurricane Michael on the Florida Panhandle," says Drew DeLaney, president, Beard Equipment Co. "High winds downed trees, cut off power and damaged underground utilities, leaving the residents without access to clean water and electricity. We're looking to do our part by providing resources to the people who live in these communities need to rebuild their towns and cities. We know it won't be easy, but we want to assure them Beard Equipment and John Deere are here to help."
To help ease the recovery process, John Deere says Lynn Haven, Callaway and Mexico Beach received a 310L backhoe and Jackson County received a 310SL free of charge for six months.
As the areas recover, John Deere says the donation will give workers the equipment they need to remove trees, repair waterlines and get resources back online.
"The John Deere backhoes are extremely versatile and can tackle a variety of tasks with the loader bucket on the front and the backhoe boom on the back," says DeLaney. "The controls are intuitive and these cities and counties already own one, so it is easy for operators to navigate and work in the affected areas."
John Deere says the free rental is part of the company's Enterprise Disaster Support Program that offers financial support for Deere equipment dealers in the form of rental subsidies, depreciation compensation, demonstration discounts or similar funding, allowing dealers to provide equipment for use in disaster support and recovery areas in their local communities.
"John Deere offers this program to help our dealers quickly respond to disasters," says Nate Clark, the manager of enterprise citizenship at Deere & Company. "The program brings together John Deere, dealers, customers and nonprofit or governmental organizations when disasters strike, putting John Deere equipment to good use."
Along with support from John Deere, the rental donation was made possible due to the backing of the John Deere dealer network
"Following the hurricane, dealers offered their inventory, either from the factory or their own lots, shifting the focus of equipment deliveries to the impacted areas," says Jason Daly, global director, marketing and support, John Deere Construction & Forestry. "It is an honor to work with such a great group of independent businesses that are willing to support their communities and one another during a time of need."
STMA announces 2018 'Field of the Year' winners
The Sports Turf Managers Association (STMA) recently named its 2018 "Field of the Year" winners.
Every year, STMA says it presents the industry's highest honors to members who manage baseball, football, soccer, softball and other sporting playing surfaces at the professional, collegiate, schools (K-12) and parks and recreation levels.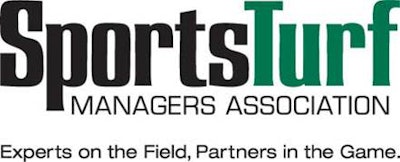 The 2018 winners are as follows:
Professional
Baseball– CHS Field at St. Paul Saints (St. Paul, Minnesota): Marcus Campbell, sports field manager
Soccer– Red Bull Arena at New York Red Bulls (Harrison, New Jersey): Dan Shemesh, director of grounds
College and University
Baseball– Melching Field at Conrad Park at City of Deland (Deland, Florida): Brad Keith, sports field manager
Football– Kenan Stadium at University of North Carolina (Chapel Hill, North Carolina): Casey Carrick, CSFM, director of athletic grounds and turf management
Soccer– Merlo Field at University of Portland (Portland, Oregon): Kevin White, athletic field manager
Softball– Captains Park at Christopher Newport University (Newport News, Virginia): Chris Webb, assistant director of grounds
Sporting Grounds– 5/3 Bank Stadium at Kennesaw State University (Kennesaw, Georgia): Shane Hohlbein, CSFM, sports turf manager
Schools and Parks
Baseball– Norbrock Stadium at City of Kamloops (Kamloops, British Columbia): Shawn Cook, sports field manager
Football– Donald Lambert Field at Brentsville District High School (Nokesville, Virginia): Andrew Miller, turfgrass management program educator
Soccer– Varsity Soccer Field at Avon High School (Avon, Indiana): Matt Dudley, athletic fields & grounds supervisor
Softball– Blue Eagle Softball Complex at Clover School District (Clover, South Carolina): Lee Clinton, CSFM, sports turf supervisor
Sporting Grounds – Pleasant View Championship Field at City of Boulder (Boulder, Colorado): Aaren LeMieux, sports field manager
"Each year, our awards committee selects the natural grass playing surface that exemplifies the STMA member's hard work and dedication to sports turf management and their passion for field safety and playability," says Kim Heck, CAE, CEO of STMA. "With each passing year, the bar is raised by each applicant helping to grow the sports turf industry."
STMA says a panel of 13 judges independently scored entries based on playability, appearance of surfaces, utilization of innovative solutions, effective use of budget and implementation of a comprehensive agronomic program. STMA says judges are not allowed to award a field in each category.
Winners receive a plaque, are recognized at the STMA annual awards banquet and will be featured in the 2019 issue of SportsTurf Magazine, the official monthly publication of STMA.
The awards will be presented at the 30th annual STMA Conference and Exhibition in Phoenix, Arizona, Jan. 22-25, 2019. The association says that more than 1,200 leaders in the sports turf industry will meet at the Phoenix Convention Center for four days of educational seminars, exhibitor demonstrations and networking opportunities.
Pioneer Landscape Centers appoints company veteran as COO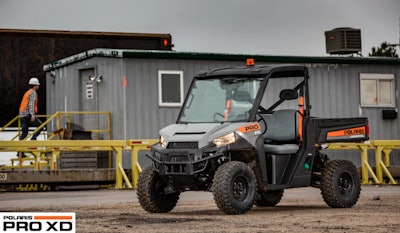 Pioneer Landscape Centers recently announced the promotion of long-time Pioneer executive, Kevin Guzior, to chief operating officer (COO). Over the past 12 years, the company says Guzior has gained experience of the landscaping industry from his numerous roles in Pioneer, both in Arizona and Colorado. The company says Guzior will step into his role effective immediately.
"So much of Pioneer's success is due to what got us started in the first place – a focus on our customers and our people coupled with a commitment to quality products and process," says Guzior. "We will continue to leverage our 50 years of experience and focus on the basics of product availability and service."
"Kevin's expertise in the industry is just part of what makes him the best fit for this role," says Mark Adamson, chief executive officer (CEO). "We are looking to deliver an unrivaled experience for our customers and that requires a relentless focus on execution throughout the supply chain. Kevin has a deep understanding of not only Pioneer's business but also those of our customers and as such was the logical choice to help us continue to grow."
Turf & Garden joins Horizon distributors
Horizon Distributors Inc. has announced the acquisition of Turf & Garden, Inc., which is a wholesale supplier of landscape products, irrigation, lighting and power equipment with four stores in Southeastern Virginia and the Outer Banks, North Carolina.

"Turf & Garden has been a strong presence in the Virginia irrigation and landscape industry for over 100 years," says David Cook, president of Horizon. "This acquisition offers us a tremendous opportunity to expand our footprint in the East. The Turf & Garden business model is a seamless complement to Horizon and we are excited about the growth opportunity we can offer to their team."
ASV announces new product line manager
ASV Holdings Inc. announced the promotion of Buck Storlie to product line manager.
ASV

says Storlie will be primarily responsible for determining the direction of the company's lines of compact track loaders and skid-steer loaders. ASV says Storlie will also be the company's leading customer advocate, product and market intelligence expert and champion of both existing and new product development and lifecycle.
Storlie is a 23-year veteran of ASV and most recently held a position as the company's testing and reliability leader, where they say he managed product testing, reliability and field issue resolutions. ASV says he focused on ensuring customers receive maximum productivity, durability, ROI and comfort out of their ASV machines.
"I look forward to continuing my product development work in a new role at ASV," says Storlie. "I care deeply about our machines and customers, so I'm thrilled with the opportunity to find new ways to improve our customers' businesses and lives with our equipment."
Clifford named COO of PBI-Gordon
The employee-owners of PBI-Gordon Corporation announced that Steve Clifford joined the company as chief operating officer effective July 31.
The company says Clifford was previously an audit partner and the managing partner of Ernst & Young's Kansas City office from 1999 through his retirement in 2015.
The company says Clifford has served as an advisory director on the PBI-Gordon board of directors since his retirement in 2015, and he is an experienced senior executive who led several organizations during his career.
Along with his duties at the company, PBI-Gordon says he serves as a director on the board of Ferrellgas Partners (NYSE: FGP), an American supplier of propane.
In this position, the company says Clifford will direct operations of PBI-Gordon's three business units: Pest Management, PetAg and Pegasus Laboratories.
The company says he will also oversee the company's information technology and enterprise resource planning teams, and Clifford will report directly to PBI-Gordon CEO Don Chew.
"Steve Clifford is a proven business leader and will be an outstanding addition to the PBI-Gordon management team," says Chew. "His experience in helping companies make their businesses better through strategic development, a focus on financial performance metrics and attainment of immediate and long-term growth objectives will be vital as we continue to grow and increase market share across all the sectors we serve."
Along with serving in his current roles with PBI-Gordon and Ferrellgas, the company says Clifford serves as a member of the board of the Archdiocese of Northeast Kansas and is also the former chairman of the board of both Cristo Rey High School and the Leukemia and Lymphoma Society. The company adds that he is also a former director of the Boy Scouts of America and Rockhurst High School, among others.
Lastec introduces new sales director for U.S. operations
Lastec, the global manufacturer of residential and commercial turf equipment headquartered in Indianapolis, Indiana, recently introduced Ryan Cheek as sales director for the U.S. operation.
"This is an opportune time to join Lastec with new initiatives and a growing product range for residential and commercial customers," says Cheek. "I am honored to be a part of this innovative, employee-owned company that has earned an excellent global reputation in the golf and turf industry for more than 25 years."
The company says Cheek brings more than 20 years of experience in sales, marketing and operation management for a major outdoor power equipment company, and they add that he has significant experience in growing brands, building strong planning processes and creating branded experiences across multiple platforms to grow business.
"We are excited for Ryan to join Lastec and apply his industry knowledge to continue growing the entire Lastec range of products," says John Smith, CEO of Wood-Mizer Holdings, Inc., the parent company of Lastec.
Quartix wins gold in Best in Biz Awards 2018
Quartix Vehicle Training was named a gold winner in the Most Customer-Friendly Company of the Year in Best in Biz Awards, the only independent business awards program judged each year by prominent editors and reporters from top-tier publications in North America.
"The customer reps at Quartix are unique and stand out above the rest," says Quartix customer, Tina Kaiser of Meadow Services. "Every time I need support, I know I will have answers within that one phone call."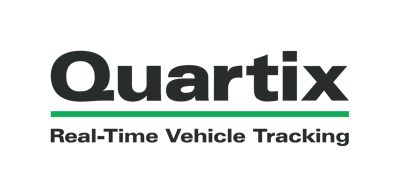 "We're honored to receive this award for our outstanding US team," says Andy Walters, managing director of Quartix. "The customer service Quartix offers makes us stand out from our competitors in a crowded market. Winning this award is a testament to how seriously we take our commitment to providing the best experience for our customers."
This year marked the 8th annual Best in Biz Awards, and there were close to 700 entries from both public and private companies of all sizes and from a variety of geographic regions and industries in the U.S. and Canada.
Winners in Best in Biz Awards have been determined based on scoring from independent judging panels deliberately composed each year of prominent editors and reporters from some of the most respected newspapers, TV outlets and business, consumer, technology and trade publications in North America.
"Especially when considering technical firms, the term 'customer service' often conjures images of interminable tech support holds," says Jim Gaines of the Knoxville News Sentinel, joining the Best in Biz Awards judging panel for the first time. "But the competitors for the Best in Biz Awards category of 'Most Customer Friendly Company of the Year' fulfill the promise of technology: making our lives more pleasant and our work easier."