Kubota Tractor Corporation (KTC) recently announced the appointment of Haruyuki (Harry) Yoshida as the new president and CEO of KTC and Kubota North America, based in Grapevine, Texas, effective Jan. 1, 2019.
KTC says Yoshida is a 37-year Kubota veteran who most recently held the position of managing executive officer GM of farm and industrial machinery domain, strategy and operations headquarters in Osaka, Japan, and has previously spent time in the U.S. in various roles.
Along with this announcement, KTC says current president and CEO Masato Yoshikawa has been promoted to the position of director and senior managing executive officer, GM of planning and control headquarters, GM of global IT management and will assume his new role in Osaka, Japan, at the start of the new year. KTC says Yoshikawa has served as the company's president and CEO since late 2013.
"I'm eager and proud to continue the tremendous momentum Kubota has experienced over the last several years under Mr. Yoshikawa's leadership, and look forward to leading the company through the next phase of development and growth in the U.S.," says Yoshida. "We are committed to diversifying our product lines and expanding our infrastructure to better meet the needs of our customers and dealers, and I am confident we will continue to further strengthen the Kubota brand in the U.S. marketplace and throughout North America in the process."
Bayer introduces new turf and ornamentals roles
The turf and ornamentals (T&O) business of Bayer announced appointments for several leadership positions within T&O. Bayer says these changes will enhance focus on the evolving needs of professional turf and ornamentals customers.
The following staffing appointments will be effective as of Jan. 1, 2019:
Kayla Brugman, plant health and disease management portfolio manager
Mike Hirvela, customer marketing manager, golf and sports turf segment
John Wendorf, customer marketing manager, lawn care and ornamentals segments
Peter Farno, ornamentals sales manager
"As we look to the new year, we see a dynamic industry with ever-evolving customer needs," says Glenn Rougier, head of marketing for the Bayer Turf & Ornamentals Business. "In these new roles, our dedicated team will focus even more closely on customer needs as critical guideposts for innovation and new strategic solutions to support our customers."
Bayer says Brugman will assume the newly created role of plant health and disease management portfolio manager. She joined the Crop Science Division of Bayer in 2014 as a member of the Commercial Excellence Leadership Program. Bayer says that since then, she has served the organization in marketing and product management roles.
Bayer says Farno will move into the role of ornamentals sales manager. Farno has been with Bayer for 20 years and has led business and marketing efforts across the turf and ornamentals and professional pest management (PPM) markets.
Bayer says Hirvela will take on the newly created role of customer marketing manager, golf and sports turf segment. Before joining Bayer over a decade ago, Hirvela owned and operated one of only 16 companies in Michigan to be certified as a healthy lawn care provider by the MGIA and managed an 18-hole golf course and country club in Bloomfield, Michigan.
Bayer says Wendorf will take on expanded responsibilities as customer marketing manager, lawn care and ornamentals segments. Wendorf has been part of the Bayer T&O team for more than five years, and before working with Bayer he managed the grower division of a major distributor, specializing in chemical and fertilizer products throughout the greenhouse business segments.
Fuel forecast calling for higher prices again in 2019
A fuel price forecast published by the U.S. Energy Administration last month expects gasoline prices to average more than $2.75 per gallon in 2019.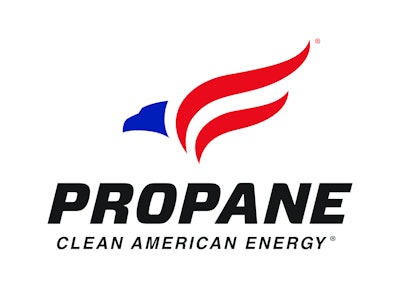 The Propane Education & Research Council (PERC) reminds professional landscape contractors to prepare now for another cutting season with high gasoline prices.
"No contractor likes to think about all the money their business has to expend just to purchase fuel, and we certainly hear more complaints from contractors when gasoline prices start to approach that $3.00 per gallon mark when it turns from a nuisance to a cost that sometimes they financially can't bear," says Jeremy Wishart, director of off-road business development at PERC. "But contractors don't have to feel helpless against the fuel price posted at their local gasoline filling station if they switch to mowers powered by propane, which consistently costs between 30 and 50 percent less per gallon than gasoline. That price margin only widens when gasoline prices rise like they're going to do again next season."
Along with a lower price per gallon of fuel, PERC says contractors can usually lock in a set price with their local propane supplier, so they are able to pay the same rate for fuel all year long.
Whether a contractor is ready to make the switch to propane or is interested in learning more about propane-powered equipment before the 2019 season, PERC says it has resources available to inform and support their businesses in a variety of ways, including:
PERC's propane mower cost calculator details for contractors how much they could be saving with propane. The calculator allows contractors to input operational data specific to their fleet, so the results are unique to each equipment fleet.
PERC's Propane Mower Incentive Program is available all year long. Contractors can receive $1,000 for every qualifying commercial propane mower purchase (up to 20 units) or $500 for each EPA-certified conversion kit. For a limited time, PERC is offering an additional $500 for each propane mower (a total of $1,500) or conversion kit ($1,000) purchase through Dec. 31, 2018. Contractors can qualify for the extra incentive by utilizing the special code "2018GIEPERC" during application.
PERC's equipment dealer locator helps contractors connect with a local resource who can also help them get in touch with a propane retailer. Equipment dealers listed on the free online locator tool are pre-screened, so contractors know they are contacting a partner who not only sells propane mowers, but is knowledgeable about propane equipment, too.