As part of Total Landscape Care's look back on 2018, here are the top 10 stories during the month of April.
10. NALP names top 10 "weediest cities" in the US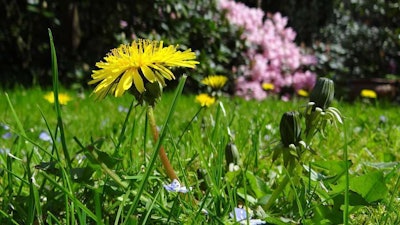 In honor of National Lawn Care Month, the National Association of Landscape Professionals (NALP) recently announced the top 10 cities in the United States that are expected to be impacted the most by weed growth and disease this spring and summer.
NALP says these cities were ranked by evaluating comprehensive national data on consumer concerns reported to lawn care professionals about common weed and lawn diseases between the months of April and August.
Click here to read the full story.
9. Man and machine: Current mower trends foretell future developments
Trends can be hard to track. What's considered popular today could wane tomorrow, and sometimes the future can look unclear.
With this in mind, Total Landscape Care asked experts from Grasshopper, John Deere and Husqvarna to weigh in on where they think the mower market is heading, what they see catching on and what features are currently resonating with landscapers.
Click here to read the full story.
8. Creating your client's dreamy, serene cottage garden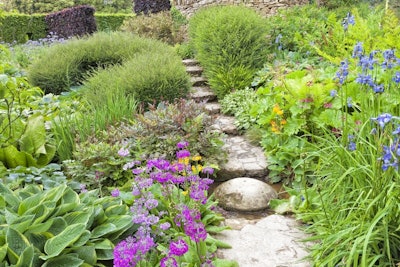 Cottage gardens can be the perfect blend of elegance and simplicity, and the best part is, no cottages are required for the making of this garden type. Bringing together a plentiful mix of edibles, herbs, ornamental flowers, fruit trees and more, cottage gardens typically have an informal and distinctive layout that can be as unique as snowflake patterns.
Whatever kind of look your customers crave can come to life in these quaint masterpieces, and they allow designers the chance to let their creative juices flow.
Click here to read the full story.
7. The more you know: Fun tree facts to share on Arbor Day
With Arbor Day in full swing, it's time to start spreading the tree love to your clients, and a good way to start is by discussing a few interesting facts they might not know about trees.
For starters, the important role trees play in the environment can sometimes be underrated, and according to the Mother Nature Network, there are about 3 trillion trees currently in existence.
Click here to read the full story.
6. The history behind Washington's beloved cherry blossoms
After a series of tumultuous weather conditions and two peak bloom prediction delays, the National Park Service announced yesterday it is officially peak bloom season for the Washington D.C. cherry trees.
The best viewing days of the Yoshino trees will be for the next four to seven days, but the National Park Service (NPS) says the trees can hold the blossoms up to two weeks under ideal conditions.
Click here to read the full story.
5. ASLA releases 2018 Residential Landscape Architecture Trends Survey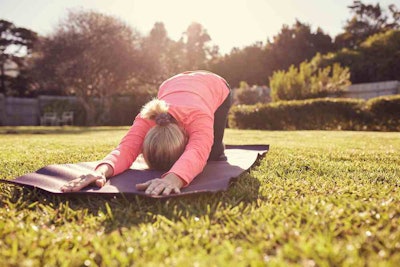 The American Society of Landscape Architects (ASLA) recently released its 2018 Residential Landscape Architecture Trends Survey, which was fielded Feb. 22 through March 8.
For this survey, landscape architects were asked to rate the expected popularity of a variety of 2018 residential outdoor design elements, and ASLA reports that 808 responded.
The survey for this year was revised to include new types of outdoor amenities that would both appeal to single-family and multi-family owners and residents. ASLA says that residential design is the largest market sector for the landscape architecture profession. Most of that work, ASLA reports, consists of single-family homes but it also includes multi-family and retirement communities.
Click here to read the full story.
4. Ways to prep your crew for the upcoming season
It may not feel like it, but spring is definitely upon us. And pretty soon we will (hopefully) be swamped with work, and our crews will be busy taking care of our growing client base. One thing that we probably still have time for this year is prepping our crews for the upcoming season.
In this article, I explain the importance of employee development and training, and you will learn a few tips for how to train and retain one of your most important assets: your employees.
When I ask fellow landscapers and gardeners what their biggest challenge is, I often find that one of the most popular answers is, simply put: labor.
Click here to read the full story.
3. Finding dedicated employees: Solving the hiring shortage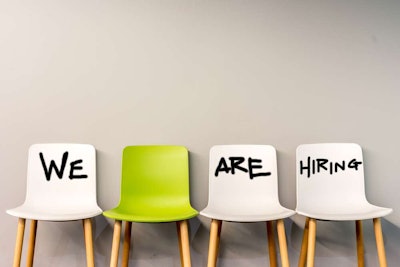 Even though the demand for landscapers seems to be great and growing, more landscaping companies find it hard to hire and retain reliable employees to meet this need.
When it comes to hiring and retaining quality workers, what exactly does it take from a business owner's standpoint to make the job worth staying, and how can you get the word out to more interested individuals?
Click here to read the full story.
2. 15 attachments for grinding stumps, driving posts, clearing brush, more
A variety of landscaping attachments are designed to turn your skid steer, excavator and other equipment into lean, mean brush-clearing machines. They can also grind stumps, drive posts and perform other tasks.
Click here to read the full story.
1. ZTRs vs stand-ons: What's right for your company?
Every lawn care operator deals with different terrain, clientele and climates, but they all have one thing in common: mowers.
While many landscapers gravitate to the tried and true zero-turn (ZTR) sit-down mower, others use stand-ons. But is one necessarily better than the other?
Here are the benefits and downsides of both types of mowers.