As part of Total Landscape Care's look back on 2018, here are the top 10 stories during the month of March.
10. Women in the field: Encouraging other women to 'go for it'
This is part two in a two-part series. Click here to read part one. Part one covers how certain women got into the landscaping field, what they've struggled with and the benefits of being female in the industry. Part two delves into what makes them love this trade so much, the present situation of women in landscaping and how companies can help attract more females to their business.
Click here to read the full story.
9. Protecting tulips from rabbits and other rodents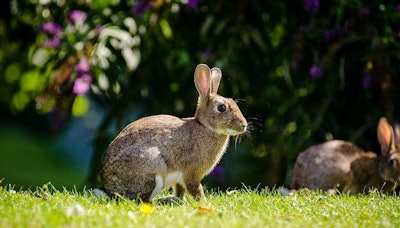 It's the Year of the Tulip and if your client planted tulip bulbs in the fall, they may be eagerly awaiting the first signs of spring color in their yard.
Yet if hungry pests have found the bulbs over the fall and winter or this spring once the shoots appeared, your clients will be sorely disappointed.
Finding out specifically what sort of pests are eating your client's bulbs will help you determine what is the best type of deterrent to use, but a combination of all the options tends to be the most effective.
Click here to read the full story.
8. How to: Selling your company's value over price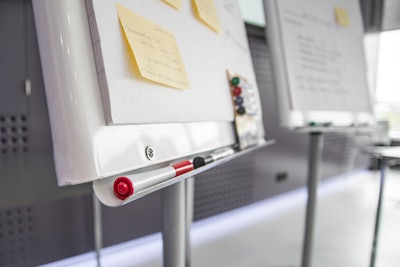 Even though the economy has improved, providing more disposable income for homeowners who are wanting to enhance their outdoor living spaces, this does not mean money is no longer an object for the majority of potential customers.
Clients still are hesitant at times and most landscaping projects have a higher price tag than they would assume. According to The Balance, most sales fail because of fear. Either the fear of change or the fear of being cheated can cause you to lose new prospects if you don't know how to sell your value.
Click here to read the full story.
7. Rental Show-stopper: In-development Toro Dingo TXL 2000 will offer 2,000-pound ROC
The Dingo TXL 2000 compact utility loader (CUL) in development by Toro was the talk of The Rental Show in New Orleans, with attendees eying both the size of the machine and reach of its telescoping loader arms.
Helping to celebrate the 20th anniversary of the Dingo line, the TXL 2000 offers several advantages over the compact track loaders and skid steers it will compete with, says Sean O'Halloran, Toro marketing manager.
Click here to read the full story.
6. How to adjust CTL track tension (VIDEO)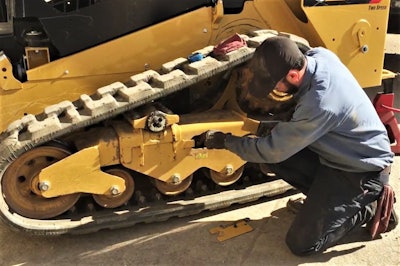 It's one of the simpler maintenance chores you can do but adjusting the tension on the tracks of your compact track loader is critically important. If your tracks get too loose, they may spool off the undercarriage and put you in a bind – replacing tracks in the field takes at least two people and often auxiliary equipment. If your tracks are too tight, they can damage the undercarriage and lead to premature wear.
We teamed with Leland Garrison, service technician at Thompson Tractor in Birmingham, Alabama, for a quick lesson on the proper way to tension the tracks on a Cat CTL. Note that different brands of CTLs will have different ways to accomplish this task, so consult your owner's manual or your dealer and follow their instructions for the brand of machine you have.
Click here to read the full story.
5. Chevy unveils Silverado 4500HD, 5500HD, surprise 6500HD in return to medium duty
Chevrolet is going after a larger slice of the commercial truck segment by jumping into the Class 6 market with a Silverado 6500HD.
At the Work Truck Show in Indianapolis, the Detroit truck maker revealed its largest flagship pickup lineup to-date with the first-ever Silverado Class 4, 5 and 6 chassis cab trucks, which were developed in partnership with Navistar.
Available in 4500HD, 5500HD and 6500HD, in regular and crew cab models and in two or four-wheel-drive, the trucks will be powered by a 6.6-liter Duramax diesel engine with 350 horsepower and 700 lb.-ft. of torque and matched to an Allison transmission with a Power Take Off (PTO) option.
Click here to read the full story.
4.When is a stand-on zero turn mower right for your business?
Think about some of the most common situations landscapers run into on the jobsite every day, and ask yourself how many of them apply to you. If you answer "yes" to these, you may want to consider a stand-on zero-turn mower rather than a mid-mount or walk-behind mower.
Click here to read the full story.
3. Landscaper files for bankruptcy after slip-and-fall lawsuit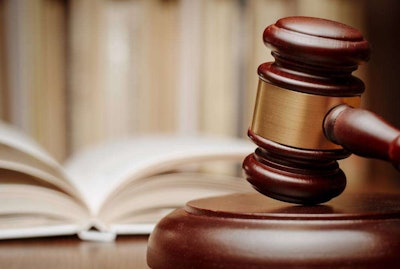 While winter can prove to be a boost in work for many landscape companies that offer snow and ice removal services, Gold and Green Landscaping Corp. has recently seen the opposite effect.
According to Westfair Communications, the Port Chester, Connecticut, company has filed for Chapter 11 reorganization in bankruptcy court in White Plains over a potential $1 million liability in a slip-and-fall lawsuit.
Westfair Communications reports that Janeth Medina, a housekeeper at a Greenwich home, said she injured her wrist, back and neck in 2015 when she slipped on ice that had accumulated in a driveway.
Click here to read the full story.
2. Lawn care: Removing not-so-lucky charms from the yard
It's the time of year when white clover begins to appear all around the yard, but some customers might not find it as appealing when present in their landscape.
These cool-season perennials go dormant in the winter and appear in full form in the spring. White clover reproduces by both seeds and creeping runners, and it is low-growing with leaves composed of three leaflets.
Even though clover can prove to be an asset for yards, some customers may still dislike their look or the fact that they attract bees, especially if there are small children that will be out and about in the yard. While completely getting rid of clover can't really be accomplished, limiting the spread can be with a few simple control methods.
Click here to read the full story.
1. Clearing up confusion: The pros and cons of thatch
Like many other landscaping practices, there is a fair amount of misinformation spread via word of mouth and by what neighbors have seen others doing in their lawns.
As spring draws near, you could be facing some difficulty selling certain services due to these fallacies, so take this opportunity to educate clients on thatch and when and why dethatching needs to be conducted.