Landscape suppliers and vendors can be seen as the backbone for landscaping companies, as not only do they provide the necessary products required to get the job done, but they also have a wealth of industry knowledge that is readily available.
So how do you find a good supplier that you can count on and form a long-lasting relationship with?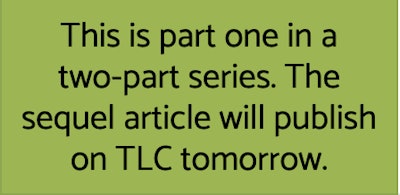 "The right supplier for your needs will be able to provide you with the most appropriate services or products at the most suitable costs and deliver at the best time frames for the particular requirements of your business," says Arun Goel, CEO of STONEarch.
Goel suggests looking at reviews online, requesting product samples in advance and understanding the supplier's available stock as ways to determine if a supplier will be reliable prior to using them for a job.
Reece Simon, owner of R. Simon's Lawn Care based in Matthews, North Carolina, says he doesn't worry about being burned by bad suppliers but looks at pricing first and then looks at the suppliers' knowledge and their willingness to help.
"To me, a good supplier is somebody who calls them back and somebody that is genuinely interested in helping them grow their business," says Chris Mills, branch manager of a SiteOne Landscape Supply in Matthews, North Carolina. "Not just to sell them products and all that kind of stuff, but genuinely cares about them as a person and their business."
Sharon Stettner, CFO of Environmental Enhancements, based in Sterling, Virginia, says they typically choose suppliers who will allow them to have an account where a number of people can go in and purchase on their behalf and will provide discounts for the company when they spend a considerable amount over the course of a year.
What matters the most
There are many elements that are important when it comes to finding a quality supplier, and they tend to vary based on your priorities.
For Simon, having a supplier that is a convenient distance away is important, as well as making sure he is getting a good deal. Customer relations are also essential to him. Mills is his SiteOne supplier and he agrees that personal relationships are a crucial part of the business.
"If I call Chris and I told him, 'I have a problem and I need help,' he has never hesitated to come out on a property or a subdivision and come see what his eyes are telling him; he's more of an expert than me," Simon says.
This responsiveness to landscaper needs is one way suppliers can show they care. Goel adds that good suppliers must offer quality products and pay close attention to detail.
"Every order comes with numerous important details, but what makes the biggest difference is how a supplier keeps track of even the smallest of details to ensure accuracy in your orders and the level of care received post-purchase," Goel says.
Stettner likes to know suppliers' accounting practices as 15-day payment plans tend to not work well with their cash flow setup.
"We purchase supplies based on work that we're going to perform," she says. "As soon as that work is performed, we invoice our clients. Once we get paid, then we should have plenty of time in order to pay for all those supplies. I even have some vendors who are willing to give us 45 days with no penalties or late fees."
Stettner also prefers working with suppliers who are willing to waive or discount delivery charges and accept credit cards without charges.
"This is a tricky one because I charge our clients for the convenience of credit cards because of the outlandish charges that credit card companies charge," Stettner says. "But on the other hand, I like vendors who accept credit cards because that gives me an extra 30 days with respect to cash flow. Most of the larger vendors have no problems with that."
She adds that these expectations are only for the vendors they spend a considerable amount with each year.
The radius for how far is too far to travel for a vendor also varies. Some companies like to focus on staying local and promoting other local businesses, but if no one is available nearby with the product you need, don't be afraid to look a little further.
"There are suppliers that provide free shipping for bulk orders," Goel says. "You may also consider combining various orders to cut down on costs."
The perks of loyalty
When you are first starting out or looking for a new supplier, it's natural to shop around, but it is agreed that loyalty tends to pay off in the long run with special discounts.
"I'm probably 50/50," Mills says. "I've got some guys they ain't going nowhere, even if they know their brother worked at the other place. They won't go anywhere because they see the value in what we can offer by being in touch with them, letting them know when specials are going on. But yeah, for the most part, they're all trying to make more money so they're going to shop."
Stettner agrees that it is expected for companies to shop around for the cheapest prices.
"They're concerned about their gross margin," she says. "If they can keep their prices stable, then they'll get more work and they'll make more money if they can keep their supply (costs) down. We don't have as much control over labor, but we do have some wiggle room with respect to supplies and materials."
Yet, Simon says that after a certain point, landscapers can usually figure out where they are getting the best prices and which supplier has everything they need.
"If they don't have it, they're going to get it," Simon says. "So, there's a lot of loyalty."
Goel says establishing strong long-term relationships with suppliers is vital.
"This will help you receive volume discounts as your purchases grow, earlier access to promotions and better customer service in the long run," Goel says. "Loyalty tends to be the norm in the landscape industry and it is always important to have open dialogue with your supplier if you are considering a switch, as an existing supplier will offer you better terms and better service than a new supplier could offer from day one. It is mutually beneficial for both parties to be loyal and helpful to each other, as switching costs are high in the landscape industry."
Check back tomorrow for part 2 of this article where we'll cover how to strengthen your supplier relationships and how technology is affecting these relationships.