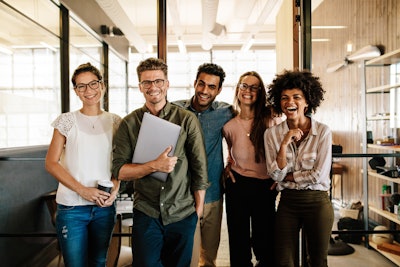 With the ongoing labor shortage plaguing the nation, landscaping companies are scrambling to find qualified and dedicated workers willing to step into and stay in the green industry.
When searching for such candidates, many green industry employers are now looking to the younger generations, but it can sometimes prove difficult for older generations to bridge the gap and effectively communicate and work side-by-side with millennials and Gen Z-ers.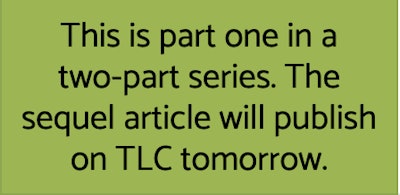 Take a look at how green industry experts say those holding positions of authority in landscaping companies can learn to successfully bridge that generation gap and build a stronger workforce within their company.
Misconceptions
No matter which generation you grew up in, there will always be stereotypical misconceptions that follow you, and this has certainly proven true with both millennials and Gen Z.
"There is a huge misconception that the younger generations aren't loyal," says Caitlin Clineff, recruiting specialist and company ambassador with Myatt Landscaping Concepts. "In my experience, for both myself and others my age and younger, we are fiercely loyal — but we are loyal to causes and not people or brands."
To address this misconception, Clineff recommends that companies find a purpose that younger generations care about and show them that through the work they do at your landscaping company, they are making a difference. As green industry professionals, this task is a bit easier to accomplish, as most of the work you do every day helps positively impact the environment.
"Price is important but supporting a cause we believe in is more important," Clineff says. "To gain our loyalty, align with causes we care about. If companies can champion a purpose that these younger generations care about, you might find the most loyal employees you've ever had."
Clineff says a simple way to do this is by posting a list of your company's yearly charitable contributions and asking employees which charities they would like to see supported. She also recommends partnering with non-profits for fundraising opportunities or donating services to charities in need of volunteers.
Sarah Anderson, senior manager in the Tree Equity Program of American Forests, has heard numerous times that the younger generations are pegged as those that don't want to put their time in and work up to higher positions. This, she believes, could stem from latent resentment from the older generations, as it sometimes appears that technological tasks for millennials are "too easy."
"There is some generational resentment, and I've found that that challenge has been overcome by people realizing their similarities and not their differences," Anderson says.
Anderson says that younger generations are much more mobile today than they ever have been before, which makes it easy to pick up and move jobs if the need arises. This, she says, does cause members of the older generation to fear that younger employees won't stay in the same place long and will pursue other opportunities when they present themselves.
"To me, that's misdirected," Anderson says. "If you make the experience amazing, make the benefits great, make the folks that are hired on feel like they are valued for more than just what they are doing on the job but valued as people, then you don't have to worry about them leaving. You don't have to worry about them moving on to other opportunities; at least not as quickly."
Anderson says she has also noticed many employers have a sort of entitlement complex when it comes to hiring, and many, she says, have taken on the mindset of not wanting to be seen as a "charity" based on who they hire.
"We don't have the luxury of being super picky as a field, but beyond that, the individuals that we could hire actually bring experiences with them that could be invaluable for our businesses," Anderson says. "Some of our perceptions need to shift to be able to deal with this shortage that feels like a crisis but is really just a huge opportunity for us to grow our workforce more equitably and more inclusively than we ever have before."
Mistakes
When it comes to hiring or attempting to hire younger workers, Clineff says she's seen employers consistently make the mistake of thinking that these younger employees should and will behave the same as all the other workers hired in the past, but this just isn't so.
"Each generation grows up in an entirely different world," Clineff says. "The different mindsets, values and skillsets that the younger generations have can impact companies in an extremely positive way if they are recognized and allowed to contribute, rather than being demonized for being who they are."
During her time working alongside many pre-employment programs, Anderson says the main issue she's found in the hiring process is candidates feeling that they are only seen as labor instead of as an actual person.
"Businesses, I don't think, mean to treat people like they're not people, but sometimes that's how it can come across," Anderson says. "It's hard to feel like you're going to bring anything to the table that's of value unless you feel, yourself, valuable."
While she says she and others in the green industry are working with local organizations to build the capacity of some companies to ensure they can have adequate resources to invest in their employees, it's not something that can be fixed overnight.
Many smaller businesses, she says, might not currently have the resources to be able to look at people in their totality, which means they might not have the liberty to make additional investments to offset transit costs, childcare costs and offer affordable healthcare for their employees.
As a millennial herself, Anderson says she can relate to the idea of wanting to be cared about as a whole person in the workplace.
"As a millennial, that's what we really want," Anderson says. "A lot of us graduated in the midst of the recession, so we know what it is to hustle. We know what it is to make ends meet and to make it work, but the level of stress that that comes with is sometimes not worth it. Especially if we have another option where we can stay at one place and we know that through our loyalty we'll be taken care of long term."
This culture, Anderson notes, cannot be changed by one person or simply by hiring one young person; it becomes the overall responsibility of the company to help move that change forward.
Check back tomorrow for part 2 of this series, where we'll dive into what landscaping companies can do to help establish effective communication methods with younger generations, learn how to make the work environment more appealing to them and how their involvement can help boost interest in the green industry.