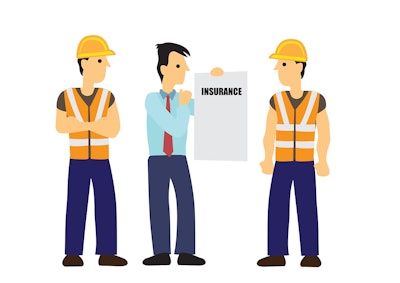 It's good to be a landscape contractor on so many levels. The income tends to be better than if you had a 9-to-5 job, you have full control over your work hours, and of course, you're your own boss.
Being a landscape contractor, however, comes with a lot of responsibilities. Getting contractors insurance is one of those primary obligations. Considering that we live in a world where we can get sued in court for just about anything, contractors insurance coverage is something that's hard to be without these days. With contractors insurance, all contractors — professional landscapers included — have a measure of protection in case they become the target of a lawsuit.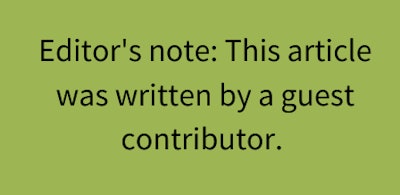 So what does contractors insurance cover? For the purposes of this article, let's talk about general liability insurance, one of the most important insurance policies for someone in the contracting business.
Third-party injuries
Let's say your landscaping company got hired for a job, and one of your crew members left a rake lying on the ground. If the owner of the property you're working on had people over, and one of them stepped on that rake and injured himself, you are liable to shoulder his medical expenses as the contractor for the landscaping job.
Since the cost of medical care today could get high fast, paying for treatment of third-party injuries out of pocket is going to hurt. With general liability insurance coverage, however, the medical expenses of the injured party will be covered right up to the limit stated in your policy.
Third-party property damage
Now let's assume one of your workers accidentally damages sprinkler system heads while mowing the lawn. As the contractor, you will have to pay for the damage, unless, of course, you have a standard contractors liability insurance. Whatever the cost of repairing or replacing the sprinkler system, you can trust that your policy will cover everything right up to its limit.
Incidents involving completed jobs
The responsibilities of a contractor do not end once the job is done. Something could go wrong with the landscaping job you did that might cause bodily injury or property damage, like failing to address possible drainage issues that led to crawl space water damage. When something like that happens, your contractors insurance policy should cover such claims.
Remember, however, that you're only covered as long as the policy is still active. So if, for some reason, you canceled your general liability insurance policy at some point after finishing the job, then you will end up paying for those claims out of pocket.
Legal expenses
Having to deal with a lawsuit is a nightmare for any contractor. We all know how litigation can drag on and cost you a lot of money before it can be resolved.
Of course, getting sued means you have to get the services of an attorney, so you're bound to shell out money for the lawyer's fees. You also have to pay court filing and professional fees, as well as other related costs like travel expenses and photocopying documents.
If the court rules against you, then you will be ordered to pay the claimants whatever amount it sees fit. There's always a likelihood that the amount would be large enough to cripple your landscaping business.
You don't have to worry about all that if you have general liability insurance. With this type of contractors insurance protecting you, you can rest easy knowing that it will pay for your legal expenses as well as the compensation amount the court will order you to pay if you lose the case.
Advertising injuries
If you think that contractors are only liable for the actual projects that they work on, then you probably haven't heard of advertising injuries before. Yes, even a simple ad to promote your contracting business can be a basis for a lawsuit that could ruin you in more ways than one.
You can be sued for advertising injuries if you paid for a social media ad that sought to introduce your business to the community, but you used — knowingly or otherwise — a copyrighted image without permission. The same thing could happen if your ad contains zingers that take aim at your competition. Once they hear of your ad, they can sue you, claiming it caused them to lose customers.
We all should be more cautious when advertising our products and services online. In any case, your general liability insurance — if you have one — should also cover the costs that come with an advertising injuries suit.
The landscaping business — and the contracting industry in general — naturally leaves you vulnerable to claims and lawsuits. Protect yourself by getting general liability insurance coverage. With such a policy in your hand, you will have a safety net that will keep you in business long after all your legal issues have been resolved.
EDITOR'S NOTE: This article was written by Rachel Porter. Porter is the content specialist for Custom Contractors Insurance, LLC, an Arizona roofing and contractors insurance company. When not writing, she enjoys reading and mountain biking with her friends.