As part of Total Landscape Care's look back on 2019, here are the top 10 stories during the month of December.
10. Wrapping it up: Checking the fluids and avoiding mistakes
As we touched on briefly in previous articles, making sure the fluids in your winter machines are in top condition is just as important as performing maintenance checks on the outside.
Find out what you need to know about fluid checks, as well as what mistakes you can know about now and avoid later on when prepping your equipment to take on the winter weather.
Click here to read the full story.
9. Spring 2020 TLC Scholarship winner named
Jeremy Redding has been chosen as the winner of the spring 2020 TLC Scholarship Contest.
Redding is a sophomore studying urban forestry at Spokane Community College in Spokane, Washington. He will be awarded $2,500, which will be paid to his college on his behalf.
Click here to read the full story.
8. Integrated Landscape Management improves its safety culture with Lytx's program
Safety on the jobsite is something that can be easily taught and enforced among landscaping crews, but what about safe driving behavior?
Integrated Landscape Management (ILM) based in Tempe, Arizona, implemented the Lytx Driver Safety Program in 2017 and drastically improved the company's safe driving habits.
Click here to read the full story.
7. Breaking it down: Taking a look at individual machine prep
Yesterday, we explored the ins and outs of proper cleaning and maintenance when prepping machines for winter. Now, we're going to take a closer look at specific tasks that should be performed on specific machines.
When looking at maintenance for loaders, Tyler Jones, product manager at Fisher Engineering, says you will need to check the tires and make sure they are appropriate for the application.
Click here to read the full story.
6. Streamlining the process: Diving into Fleetio's fleet management software
Fleet management software has become a valuable commodity with today's green industry professionals, and ProQual Landscaping in Tempe, Arizona, has decided to go all-in with utilizing fleet management software in their day-to-day activities.
While there are numerous options to choose from when it comes to this kind of software, Scott Needham, president of ProQual Landscaping, says their number one choice was Fleetio.
Click here to read the full story.
5. Environmental Management, Inc. shares best practices on training and retaining employees
Once you have attracted your new hires, you want to make sure you can retain them, so you are truly able to grow, rather than continually replace the staff you have.
"When you attract the talent, you retain them by training them," says Joe Lewis, an account manager for Environmental Management, Inc. (EMI) based in Plain City, Ohio. "Any successful culture throughout history, whether it's a civilization or business, they recruit, train and sustain that culture. And that's what we've been able to do for the last 27 years."
Click here to read the full story.
4. How to promote mental health for your workforce
Mental wellness is a crucial component of one's overall health, but it doesn't always receive adequate attention. People are often afraid to speak up about their struggles because of internal and external stigmas. They believe it's weak to show such vulnerability, or they worry co-workers will treat them differently. All these concerns result from public attitudes and preconceptions about mental illness.
These beliefs run rampant in the trades, where workers value resilience. Therefore, landscaping businesses must learn to push past outdated ideas on mental health to help struggling employees. People deserve healthy workplace environments where they can seek guidance if necessary. Learn how to make that possible for your team by checking out the facts and implementing new policies.
Click here to read the full story.
3. Constructive or destructive? Learning from criticism in the workplace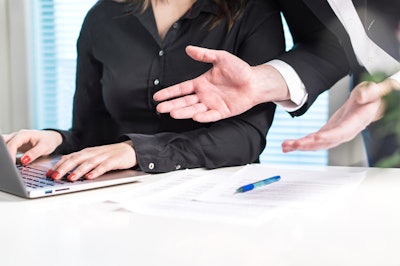 Regardless of the role you play in your landscaping company, it's guaranteed that you've faced some sort of criticism, whether it's due to the way you did a job, the way you worded an email or a company decision you made.
In a recent webinar hosted by Jeff McManus, creator of the Jeff McManus Leadership Academy and director of landscape services, Ole Miss golf course and airport operations at the University of Mississippi, he discussed the proper way to respond when, not if, you receive criticism in the workplace, and why this criticism can help you become a better leader.
Click here to read the full story.
2. Environmental Management, Inc.'s view on the labor shortage and recruiting employees
The labor shortage has been making headlines for years now and is often cited as any landscape company owner's biggest pain point.
Yet for Environmental Management, Inc. (EMI) based in Plain City, Ohio, it doesn't find it a challenge to find employees. Joe Lewis, an account manager for EMI, says the labor shortage is more a matter of perspective.
Click here to read the full story.
1. LandCare shares positive outlook on new chapter of its business
Over the years, LandCare has experienced a number of changes in ownership and leadership, and this summer marked the next big change for the company.
Back in July, Aurora Resurgence, a private equity firm, sold LandCare to the company's management team and a small group of investors, led by Scott Brickman, former CEO of the Brickman Group.
Prior to Aurora, LandCare was owned by ServiceMaster and was known as TruGreen LandCare. ServiceMaster sold the business to the private equity firm in 2011 when the company's revenue began to decline.