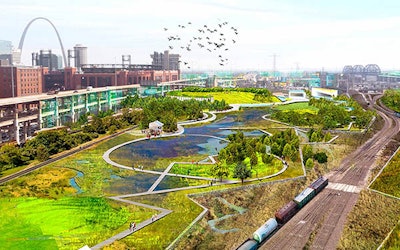 The American Society of Landscape Architects (ASLA) is now accepting submissions for its 2020 Professional and Student Awards Program.
The organization says the ASLA Awards are the oldest and most prestigious awards program in the profession of landscape architecture, and they honor the best and most innovative landscape architecture projects from around the globe.
This year, the new category Urban Design will recognize projects that activate networks of spaces that mediate between social equity, economic viability, infrastructure, environmental stewardship and place-making in the public and private realm.
Award recipients receive featured coverage in Landscape Architecture Magazine and are honored at the awards presentation ceremony during the ASLA Conference on Landscape Architecture in Miami Beach, Oct. 2-5, 2020.
ASLA bestows Professional Awards in General Design, Residential Design, Urban Design, Analysis & Planning, Communications and Research categories. In each of these categories, juries select a number of Honor Awards and may select one Award of Excellence. One Landmark Award is also presented each year.
This year's Professional Awards Jury includes:
Chair: Jose Alminana, FASLA – Andropogon
Jane Berger – Writer
Ujijji Davis, ASLA – SmithGroup
Mark Hough, FASLA – Duke University
Mark Johnson, FASLA – Civitas
Kathleen John-Alder, FASLA – Rutgers University
Mia Lehrer FASLA – Studio-MLA
Tanya Olson, ASLA – Tallgrass Landscape Architecture
Robert Rogers – Architects+Urban Designers
Stephanie A. Rolley, FASLA – Kansas State University
Gale Newman, ASLA – Texas A&M University
ASLA bestows Student Awards in General Design, Residential Design, Urban Design, Analysis & Planning, Communications, Research, Student Community Service and Student Collaboration. In each of these categories, juries select a number of Honor Awards and may select one Award of Excellence. One Landmark Award is also presented each year.
This year's Student Awards Jury includes:
Chair: Kristina Hill – University of California, Berkely
Adam Arvidson, FASLA – Landscape Architect, Writer
Lucia Athens, ASLA – Office of Sustainability, City of Austin
Cermetrius L. Bohannon, ASLA – Virginia Tech
Jonathon Geels, ASLA – Troyer Group
Rikerrious Geter, Associate ASLA – GGN
Luis Gonzalez, ASLA – Lennar
Melissa Henao-Robledo, ASLA – Landscape Forms
Ernest C. Wong, FASLA – Site Design Group
Submissions for ASLA Professional Awards are due no later than 11:59 p.m. PST on Friday, Feb. 21.
Submissions for ASLA Student Awards are no later than 11:59 p.m. PST on Monday, May 4.
The Pond Guy announces first "pondcast"
Greg Wittstock, CEO and founder of Aquascapes, Inc., has announced that "The Pond Guy Pondcasts" will begin his endeavor in the world of podcasting.
Wittstock says these 20-minute podcasts will profile the journey and success of Certified Aquascape Contractors, and each episode will aim to familiarize and inspire new and existing contractors with opportunities for building water features professionally.
Episodes will air every Tuesday and Thursday at 4 p.m. CST.
"The best way to be successful in life is to find someone doing what you want to do and do what they did," says Wittstock. "Every interview walks the listener through an experienced contractor's journey to becoming a water feature professional. Their priceless business advice comes from years of doing it."
Wittstock says the Pond Guy Pondcasts discuss each Certified Aquascape Contractor's business model by breaking down the number of employees, annual revenue by division and best practices. Interviewees also assess their passion for working with water features and how this enthusiasm improves their work-life and business' success.
To listen to episodes of The Pond Guy Pondcasts, click here.
Ruppert Landscape promotes Patty Pescrille
Ruppert Landscape recently announced the promotion of Patty Pescrille to regional business development manager in the Maryland region.
The company says Pescrille has over 20 years of combined experience in business development, property management and landscaping. She began her professional career as an operations manager for a Baltimore property management firm before joining the landscape industry as an area manager and sales manager with another leading industry organization.
In 2008, she joined the Ruppert organization and has supported many Maryland branches in a business development capacity during her tenure, including Frederick, Laytonsville, Baltimore and White Marsh. The company says she has also been instrumental in helping to build a customer base in the Delmarva market in which the company has recently opened a new location.
She has been recognized on three occasions for million-dollar sales years and was honored with the company's Branch Impact Award for her dedication and contributions to the Baltimore branch in both 2009 and 2017.
As regional business development manager, the company says she is responsible for the oversight of a specific portfolio of customers in the Maryland region. In addition, she assists with the onboarding, training and mentoring of new business development managers in the region.
"The goal is for Patty to be the primary point of contact at a high level for our long-standing and regional customers, and to assist them with new opportunities, provide support and continue to grow the relationship," says Doug Halsey, region vice president. "Internally, she focuses on reinforcing the Ruppert culture as it relates to providing excellent customer service as well as teaching more efficient networking skills."
Conserva Irrigation adds seven new territories
Conserva Irrigation recently announced it has added seven new territories this month. The company says it will welcome three new franchisees to the system and will open territories in:
Pasadena, California and Burbank/Glendale, California
North Indianapolis, Indiana and Central Indianapolis, Indiana
North Charleston, South Carolina, South Charleston/Hilton Head, South Carolina and West Charleston, South Carolina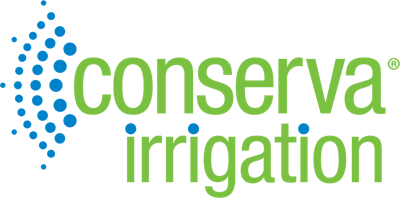 With the addition of seven territories in three states, Conserva Irrigation says it has now grown to 91 territories in markets throughout the country and is building on its success generated in 2019. Last year, Conserva Irrigation says it began servicing homes in Washington state, northern New Jersey, North Carolina, Ohio and South Carolina.
"We're excited about the fast start to 2020 and are eager to begin servicing clientele in our seven new territories," says Russ Jundt, founder of Conserva Irrigation. "Since launching our franchise program in 2017 as part of Outdoor Living Brands, we've welcomed like-minded entrepreneurs that recognize the importance of water conservation. Our 2020 pipeline is strong and it's a privilege to watch our franchisees help address the water waste issues presented by typical irrigation systems, while they use our Conserva Irrigation business model to build an attractive business to achieve their career, lifestyle and financial goals."
In addition to the dedication of the franchisees, Conserva Irrigation says much of the brand's success can be credited to its proprietary process to audit irrigation systems. The "System Efficiency Score" rates the water efficiency of a system based on a numerical scale allowing for homeowners to understand how much water their sprinkler systems are wasting, as well as what improvements need to be made to reduce water consumption and lower water bills.
"It's our dedication to reducing water waste that sets us apart," says Jundt. "We feel strongly about this mission and we know our franchise system does, as well. Our clientele demands smart irrigation and we're confident 2020 will be our most promising year since launching our franchising model."
Conserva Irrigation says it is looking to expand further throughout the United States and is seeking single- and multi-unit operators with a range of experience levels, as well as those looking for add-on or conversion business opportunities.
The company says potential franchisee candidates should be willing to initially invest between $29,000 and $87,250. Incentives are also available for veterans, multi-territory agreements and those with existing businesses or are an employee of an existing franchisee.
Jeffrey Scott to host upcoming business workshop
On March 16, Jeffrey Scott will host the "Scaling Your Landscape Business" one-day workshop at the Westchester Hotel in West Harrison, New York.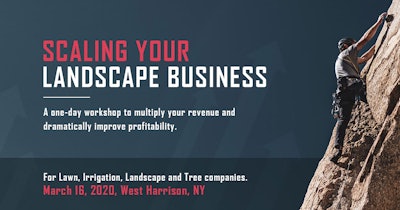 After the success of last year's event, Scott says he upgraded the content to make it even more relevant and useful for landscaping businesses. This workshop, Scott says, will help landscape business owners multiply revenue and improve profitability.
At this event, Scott says attendees will receive tools that will have an immediate profit impact on their companies. Regardless of plans or budgets, Scott says attendees will learn how to uncover low (and higher hanging) fruit that will improve margins.
Scott says the event will also allow attendees to put together a custom 4-point blueprint on how to scale your business.
For those who register for this event before Feb. 15, there is a discount of $400, and the first 50 registrants are invited to a networking after-party.
To register, click here.