To wrap up the discussions taking place at this year's National Association of Landscape Professionals (NALP) Workforce Summit, participants were invited to join roundtable discussions that touched on a number of green industry topics.
During these discussions, questions and solutions were posed as to how we can draw more interest to the industry, as well as sustain that interest to create long term employees and environmental stewards.
Several topics were covered during the event, so take a look at the highlights of each session.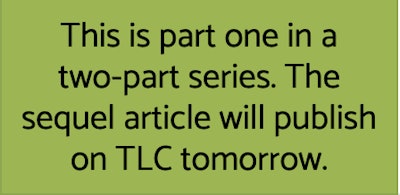 Effective interviewing, hiring and recruiting practices
When hiring new employees and trying to incentivize current ones, participants agreed that it can sometimes seem like an uphill battle.
For Blades of Green in Edgewater, Maryland, one creative way the company has increased its number of referrals is by offering a Cruise for Interviews program that allows employees to earn points for each referral they bring in. The points can vary depending on whether the referral shows up to the initial interview, whether they progress to the next round, whether they are hired and so on.
Along those same lines, Blades of Green also uses Award.co, which allows employees to earn points that can be exchanged for various prizes.
Another important aspect of the hiring process is to make sure your job applications are online, as most people nowadays won't be willing to come into a physical office space just to pick up an application.
Another issue many companies face is not being able to get the interested interviewees to actually show up for their scheduled interview. One way Blades of Green combats this is by using the text messaging services Podium and Call Tracking Metrics (CTM) to communicate with potential hires via text. These services allow companies to schedule and remind candidates of interviews, as well as send office locations and website links, and since most people will respond to a text, they have had more success with workers showing up for interviews.
Many recruiting ideas centered on referrals and what companies have successfully been able to implement for their teams, and these groups echoed the idea of rewarding employees for how far their candidate gets in the interview and hiring process.
Another recommendation was allowing a team structure when using the reward system, which would let teams of employees work together to recruit and be rewarded together.
It could also prove beneficial to host a career day at your company, as this would give students the opportunity to see your place of business up close and personal, and you wouldn't have the competition aspect of a typical career fair.
Lastly, it's good to go into this endeavor with a sound balance between focusing on recruitment and retention because the better retention you have, the less you'll have to recruit.
Women in landscaping
While the conversation of women in the landscaping field has improved significantly since last year, there are still a few things we need to work on as an industry.
Overall, the group said we still need to work on the basics of attracting women to this field, such as making sure they have easier access to restrooms while working on site and having personal protective equipment (PPE) and uniforms specifically designed to fit females.
An idea they suggested was to partner with vendors at the association level to source uniforms and equipment at a cheaper price.
Another aspect to consider is implementing diversity and inclusion training on topics such as anti-bullying, sexual harassment and necessary inclusive culture training.
The final takeaway was that companies need to try and narrow their focus when it comes to pursuing the goal of getting more women in the workplace. For instance, take a look at a position in your company in which you would like to see more women and focus on finding qualified women to fill those roles instead of working with the overall, sometimes vague, concept of "more women in the company."
Workforce development boards
The importance of getting involved with your local workforce board was a highly discussed topic, and the overall consensus was that getting involved with your local workforce board puts you in a room with like-minded employers who all have similar issues with recruiting.
Through your involvement with these boards, you are able to form close relationships with staff at the workforce board, and it helps brand you within your company.
Plus, there is also a consistent flow of candidates from the workforce board, and you are able to connect with teachers and others in your local community that could potentially help supply you with candidates.
Effective messaging and Gen Z
With social media on the high that it is, it only seems natural that you should start incorporating more of these channels into your company.
One takeaway from this session was that more landscaping companies need to create a social media presence and stay actively engaged on it. While the overall consensus is that Facebook is on the decline with younger generations, platforms such as TikTok, Snapchat and Instagram are at an all-time high, so consider investing in these platforms if your overall goal is to market to a younger audience.
When using social media, especially Instagram, take advantage of the visual element and post before and after pictures of projects, tag clients in the photos and even use this platform to recognize employees that have gone above and beyond with their work.
Another idea to keep in mind is that the younger generation enjoys seeing statistics, so having somewhere either on your social media or website that can showcase company stats or project stats could serve as a way to draw more interest to your company.
Advertising via non-traditional sources was also a popular option, as well as tailoring your messaging to attract middle and high schoolers. One way of effectively getting your message across is to stress the benefits and importance of the work we do, especially the environmental stewardship aspect.
Be sure your message discusses the impact we have on the environment and stress that careers in this field can not only have an overall beneficial effect on the world, but it can also have a positive effect on their personal brand.
For a while, the main focus when hiring was on millennials, but that's no longer the case, as Gen Z has now become the desired target audience.
Gez Z refers to those born after 1998, and it's vital to recruit this group early on, as they are more open to apprenticeship programs or job opportunities right out of high school.
One thing that's certain is that this generation wants to see clear growth paths when it comes to employment and careers, and they want to understand the impact of what they are doing, such as helping the environment or implementing sustainable practices.
Growing up in the world they have, Gen Z is much more inclusive than previous generations, which can help combat the ongoing issue of a lack of diversity in the landscaping field.
Gen Z is also more accepting of change, and texting is a viable source of communication, recruiting, advertising and more. While many generations see it as an informal method of reaching out, many Gen Zers would prefer to use this method of communication.
Check back tomorrow for part two where we'll take a closer look at partnering with your local FFA chapters, apprenticeship programs and more.