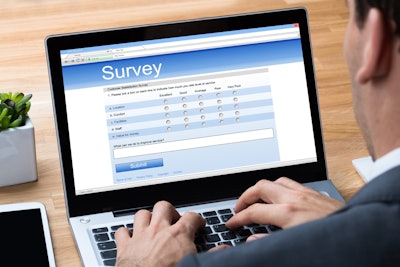 Landscaping professionals nationwide continue to see the impact of COVID-19 (coronavirus) on their businesses, according to a survey conducted by Total Landscape Care during April 3-7.
When asked how their current project backlog has changed due to COVID-19, 36 percent of landscaper respondents told Total Landscape Care that it had either "decreased" (23 percent) or "decreased significantly" (13 percent).
Contrarily, 23 percent reported that their backlogs had "increased" (17 percent) or "significantly increased" (6 percent).
"I am not getting calls for new work at this time, so the work is not backing up," wrote a New York landscaper. "We had enough work scheduled going into April to hopefully float us through."
"We normally would not start yet, but with the weather improving, we could be starting this next week; however, because of the 'stay at home' order, lawn and landscapers cannot work," stated another respondent.
A third responded: "(We have a) fairly regular workflow and backlog of work, with the exception of one commercial customer putting a hold on their account and one residential customer putting a hold on their account."
(This survey, which had 209 respondents, is the first in a series of surveys that Total Landscape Care and other Randall-Reilly brands are using each week to gauge market sentiment. To participate in the next survey, click here.)
The next 30 days
Due to the varying shutdown or shelter-in-place orders, 24 percent of landscapers surveyed reported they were forced to temporarily close due to state or local orders, while 76 percent say they are still operating in some capacity.
"Michigan has one of the most restrictive executive orders in regard to the landscape industry," a Michigan landscape gardener said. "In other states, it is being deemed as essential. Our work is outdoors, with limited contact with customers. April is a key month and we have been forced to shut down. Devastating."
"(I) hope it's not too long, but we will be shut down for seven weeks at least," one California landscaping company said. "(If it's) much more than that, we could have real problems with the clients and my workers."
When looking at how they think their project backlogs will change over the next 30 days, 30 percent believe they will see an increase, while 33 percent believe they will see a decrease.
"We are all in while the governor allows, (and we're) working fewer hours (eight-hour days and no working on Saturdays)," one responder noted. "The crew is very cooperative with the times the way they are. We made adjustments and they are working so far."
"The weather will play a big part in the productivity we can achieve over the next few weeks," another responder said. "We will not be able to catch up this season."
Making changes
Due to the contagious nature of the virus, landscapers have begun implementing different practices in their businesses to cut down on the spread.
Sixty-three percent of those surveyed said they increased the cleaning of their facilities due to COVID-19, and 33 percent have implemented a work from home policy for employees.
Overwhelmingly, the majority of those surveyed commented that they have also begun limiting the number of workers allowed in vehicles while traveling to and from jobsites, as well as ramping up their technological contact with customers.
"(We've) decreased customer contact (by using) FaceTime and text more for interaction with customers," one respondent said.
"We work in two-man teams and have little to no physical contact with customers," one Florida landscaper said. "Everything is done via a client portal, phone or email."
Following national trends of massive layoffs, 39 percent of respondents said they had decreased their jobsite workforce, with 28 percent decreasing their office workforce.
"We had to lay off all of our hourly staff for three weeks," one Michigan nursery said.
"I have had to completely stop work; not decreased, but stop and wait," a Michigan landscape design company said. "The crews are all home."
"We set policies for all employees to keep social distancing while out in the field and at the office or shop," one Missouri landscaper said. "This also includes not being able to enter customers' homes for any employee, even salesmen. We also are no longer allowing employees who do not work in the office to enter the office for any reason."
Almost neck and neck, 22 percent of those surveyed said they pursued new projects, while 21 percent said they were forced to cancel existing projects.
"More sales come in by the day and we can't even do the simple tasks already on the table," one responder said.
"It's hard to get jobs complete to bill out when Ohio has an order (allowing) only one working man per job," one Ohio landscaper said.
One respondent summed the situation up by saying, "It's hard to say (what will happen) since this country has never been faced with a problem like this. Every company is facing the same issues. This will show who was prepared and who was on the edge."