Turfco recently announced that contractors and sports turf managers looking to reduce the amount of work time spent on debris management can hitch their hopes to the new Torrent 2 PTO debris blower.
By substituting on-board engine power with tractor-mounted PTO hydraulic power, the company says the Torrent 2 PTO weighs in at under 340 pounds – about 150 pounds lighter than its self-powered sibling.
"The new PTO-version of our well-received, self-powered Torrent 2 blower features all of the power, ease of use and time-saving virtues of the original model, with great maneuverability and, of course, less noise and no engine maintenance requirements," says Scott Kinkead, executive vice president of Minneapolis-based Turfco Manufacturing.
The company says users can connect the PTO version to a standard turf tractor – minimum 20 hp engine to run the blower hydraulics – and hit the turf. Turfco says the supplied handheld controller enables operators to change nozzle direction without having to slow down and wait for the nozzle to swivel around.
Turfco says the optional patented MagnaPoint technology eliminates guesswork and maximizes productivity, and operators can preset the blower to the optimal degree angle for the job at hand.
The company says getting the angle correct and holding to it is critical to maximizing the efficient use of the blower. Turfco adds that even a seemingly slight 15 degree "miss" on angle direction will result in a large percentage loss of efficiency.
"When customers get to actually see the Torrent 2 in action, they almost always tell us what a game changer it is," says Kinkead.
ASLA cancels 2020 conference
The American Society of Landscape Architects (ASLA) recently announced it is canceling the 2020 ASLA Conference on Landscape Architecture, originally scheduled to take place in Miami Beach, Florida, in early October. The group says this action comes amidst serious health and safety concerns surrounding the ongoing COVID-19 pandemic.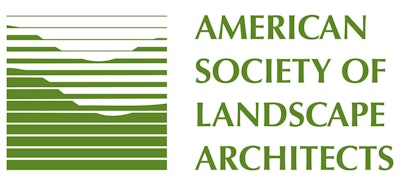 "For the health and safety of everyone involved, ASLA is unfortunately compelled to cancel the Conference on Landscape Architecture," says ASLA President Wendy Miller, FASLA. "While we're all disappointed an in-person conference is not possible this year, we now have a unique opportunity to rethink how we as landscape architects connect – to one another, to the society and to our profession as a whole."
The 2020 Conference on Landscape Architecture will not be rescheduled. However, ASLA is planning to host a virtual event later in the fall.
"Our ASLA team is hard at work putting together a powerful virtual program for the fall that will keep everyone safe, increase access for those who couldn't or wouldn't travel this year and help accomplish the goal we'd set out to achieve: rekindling the spirit of the profession for the year ahead," Miller added.
ASV introduces new ELITE line of lubricants
ASV Holdings Inc. introduced the ELITE line of high-performance, heavy-duty lubricants. The company says the new engine oil, hydraulic oil and grease products are extensively tested for use in optimizing ASV equipment and allow operators to do more work in more places.
"ASV is committed to offering the highest-performing machinery," says Buck Storlie, ASV Holdings Inc. product line manager. "Now, our customers have access to a line of lubricants designed to amplify the performance of their machines. We didn't settle for anything less than the best."
The company says the ELITE line includes four premium products: ASV ELITE 5W-40 heavy duty full synthetic engine oil; ASV ELITE 10W-30 heavy duty engine oil; ASV ELITE zinc free 46 multi-viscosity hydraulic oil; and ASV ELITE green grease NLGI 2.
ASV says not only does the ELITE line meet the company's performance standards, it also meets or exceeds most other industry service classifications. The company says the products also help to reduce fuel consumption, improve efficiency and optimize performance in ASV machines.
ASV says the ELITE line is Tier 4 Final approved, and the products suit all conditions: heat, cold and maximum load and performance. The company says the hydraulic and engine lubricants match the extreme capabilities of ASV machines. The company adds that they hold up to extremely high and low ambient temperatures all year long.
Roger Zino joins Gothic Landscape as vice chairman
Gothic Landscape recently announced that Roger Zino has become vice chairman and joins Gothic Landscape's board of directors effective immediately.
In this role, the company says Zino will partner with Jon Georgio, Gothic's CEO, to drive the company's long-term growth strategy.
"Roger and I have worked very closely together over the past nine months and I am thrilled by his commitment to our long term-growth," says Georgio. "He has a unique range of relevant experience, understands family businesses and can see around the corner of where we are heading. He has such great energy, and has blended in so well with our team, in a way that has been very inspiring to our Gothic family."
The company says Zino has been recently leading Socratic Dialog, LLC as its managing partner. He has extensive distributed services experiences including several key roles in the landscape services business.
The company says he is known in the industry for his passion for the beauty of the landscape profession, his hunger to continually innovate and his history of driving extensive growth in the industry across many roles, serving as president of ValleyCrest Landscape Maintenance, CEO of ValleyCrest Companies and as vice-chairman of BrightView during the company's integration. Prior to ValleyCrest, he was a partner at McKinsey & Co. and served a range of diversified businesses in that capacity.
Zino has a B.S.B.A. degree in accounting/computer science from Georgetown University and an MBA from the Harvard Business School. The company says his leadership style is known for its deep connection to the skilled front-line landscape professional and for using a Socratic approach to support his relentless drive to learn more each and every day he works, and to create an active teaching/learning environment for the continued professional development of all involved.
"I am very motivated to take on this important role with Gothic, a family owned company that is well known for its consistent growth over the past 36 years in the landscape industry that was built on an unyielding focus on having truly extraordinary relationships with its customers and its people and an unwavering focus on doing what's right," says Zino. "It is a company where every day the team can fully concentrate on serving its customers and developing its teams, and I find this environment very energizing. I see such a fantastic opportunity to help build the next chapter in what is already a classic American success story."
Ferris introduces ISX 3300 zero-turn mower
Briggs & Stratton Corporation's Ferris brand recently introduced two new models in the Ferris ISX3300 platform powered exclusively by the Vanguard BIG BLOCK 40.0 Gross HP EFI ETC engine.
The company says the ETC technology reacts instantaneously to any applied load from its environment to maintain power.
"The all-new ISX3300 models — equipped with Vanguard's most powerful engine yet — allow the mower to harness and put to work more of the power created by the engine," says Jennifer Walth, senior marketing manager – Ferris. "This allows the mower to make quick work of long, dense, wet grass for added productivity so our operators can go home feeling good at the end of a long day."
Ferris says the ISX3300 models benefit from Vanguard's ETC technology. The company adds that a flywheel speed sensor detects any change in speed and sends a signal to the throttle body for consistent engine speed and quality of cut. Also equipped with EFI, the company says this engine has improved starting at all temperatures, smooth performance at all elevations, quick load acceptance and reduced fuel consumption.
"We're excited to offer Ferris customers another opportunity to benefit from Vanguard's superior performance and durability by powering the ISX3300 with our most intuitive engine yet," says Chris Davison, senior marketing manager, Vanguard commercial power, Briggs & Stratton.
Ferris says the forefront suspension system gives landscape professionals the ability to mow at a higher speed while having more control over the mower. The company says the powersport-inspired front suspension geometry eliminates caster chatter, ensuring the front casters remain in the ideal orientation throughout the entire range of suspension travel.
Ferris adds that the forefront utilizes four solid control rods with hardened radial ends and dual-rate coil springs that resist component motion and allow the operator to select from five-position adjustments for conditions, preference and attachments.
Ferris says the forefront system also features shocks with mower-specific internal valves, oil capacity and bump/rebound setting for maximum ground contact while absorbing terrain.
Ferris says additional ISX3300 platform features include:
Angled rear bumper which protects the engine and provides easy service access while achieving additional ground clearance.
Ergonomic premium high-back suspension seat.
Foldable ROPS reduces noise for the operator while the mower is in motion.
Available with either a 61- or 72-inch two-belt iCD cutting system, the company says the ISX3300 is outfitted with Hydro-Gear ZT 5400 Powertrain transaxles and Hercules spindles.
GIE+EXPO offers $5K giveaway
The 2020 GIE+EXPO is set for October 21-23 at the Kentucky Exposition Center (KEC), and the organizers recently added a bonus for those wanting to attend. One attendee who registers by July 24 will win a $5,000 shopping spree to be used at any exhibitor during GIE+EXPO 2020.
Those who register through this link will also receive a 50 percent discount on registration, and this offer runs through October 18.
The annual trade show is sponsored by the Outdoor Power Equipment Institute (OPEI), the Professional Grounds Management Society (PGMS) and the National Association of Landscape Professionals (NALP).