In a year that marks 50 years in the U.S.A., Makita U.S.A., Inc. has expanded its distribution, training and service capabilities with a new 600,000 sq. ft. facility in Reno, Nevada.
"Makita is focused on leading innovation and engineering, as well as training and after-sales service," says Joe Blackwell, vice president operations. "These are cornerstones that go back to the earliest days of the company, and the addition of the new Reno facility is focused on fulfilling these promises. Makita is looking forward and we are committed to serving our valued customers."
The new Reno facility, a $50 million investment, is the company's fifth in the U.S.A. and follows the recent opening of a similar facility in the Dallas region. Makita recently opened Reno with a soft launch and will be fully on-line this fall.
Makita says the Reno facility is located on nearly 50 acres of land with 600,000 square feet of warehouse space fully equipped with operational capabilities. The company says it's the latest addition to Makita's distribution chain, which includes operations in Wilmer, Texas, Mt. Prospect, Illinois, and Buford, Georgia, as well as the Makita U.S.A. home office and distribution center in La Mirada, California. The Buford facility includes a manufacturing and assembly plant, which is one of 10 Makita manufacturing facilities worldwide.
The company says the new facility also includes a detached 28,000 square foot state-of-the-art training center. It is Makita's fourth in the U.S.A. and the company says it will offer tailored curriculum and hands-on training. Makita says trainers can utilize adjacent outdoor space equipped with infrastructure to run Makita's outdoor power equipment.
For dealer partners, the company says training will focus on increasing their knowledge of Makita's leading technologies and empowering them to match a solution to their customers. For professional users, Makita says the focus is application-driven with instruction showing the right accessories and the right tools for the job with an emphasis on proper use for increased productivity and profitability.
The company says the new Factory Service Center is targeted to open in late fall 2020. It will be the latest addition to Makita's national service network, and Makita says it will be four-times larger in square footage than any other Makita Service Center in the U.S.A.
Even with this expansion, Makita says it remains focused on the future.
"The new facility addresses increasing demand that we're seeing across all product categories including construction, cordless outdoor power equipment, automotive and janitorial-sanitation," says Blackwell. "But even during construction in Reno, we were still looking forward. The open space adjacent to the building is shovel-ready for planned future expansion."
Ryan Lawn & Tree expands outdoor living division
Ryan Outdoor Living (ROL), the ​landscaping division of Ryan Lawn & Tree in Kansas City Metro​, says it has almost doubled its staff this summer including the addition of a fifth landscape crew, and a new landscape consultant, landscape architect and division project coordinator.
"This was the plan we've been working on over the last year, and it is finally coming together," says Shawn Parker, Ryan Outdoor Living Manager. "Our additional experts will allow us to expand comprehensive landscaping design services from Overland Park and Leawood to the entire Metro area."
Parker, who started the landscape design division at Ryan's Kansas City location​ three years ago, says he has worked to develop a reproducible model that works for all customers on a lasting basis.
"When we work with a client, we are always thinking long-term," Parker says. "We're not just putting a band-aid on something; we're providing the best products and solving landscaping challenges that will last. We want to build a relationship with that client that continues as long as they own their home."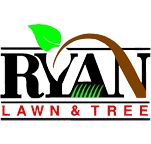 The company says one of the ways ROL solves landscape challenges is by using the expertise of new landscape architect Sarah Walls. As the fifth member of the ROL design team, the company says Walls will allow the company to shorten the time it takes to turn around a finished design that effectively addresses customer needs.
The company says the new ROL team will have the capability to handle all aspects of landscaping. The customer service representative gathers information from the prospective customer and schedules an in-person appointment with a landscape consultant.
The company says Ryan's landscape consultant will work with customers to create a plan, avoiding any uncovered site issues. Depending on the complexity, the landscape consultant will either provide a same-day estimate or recommend they move to Ryan's design process.
If needed, ROL says designers will prepare a comprehensive design, in either 2D or 3D, to present to the customer. ROL reps present the plan to customers during an appointment at the Ryan's outdoor showroom, where they can see examples of various plants and hardscapes. Once a plan is finalized, the landscape crew carefully carries out the plan.
The company says that plan may include some or all of the services ROL offers: landscape design including tear-out, plant selection and edging; ​hardscaping​ including patios, fire pits/grills, water features, walkways and retaining walls; drainage including downspouts, French drains and grading; and ​landscape lighting​ including path lighting, uplighting and tree lighting.
"Our goal is to transform unusable outdoor spaces into comfortable extensions of your home," says Parker. "​We not only develop their outdoor space, we make it come alive at night too, like having a living room outside."
To help coordinate and organize the high volume of new projects across the Metro, ROL says it added a landscape coordinator, Angie Laughrey. Laughrey has spent this year as part of Ryan Lawn & Tree's customer service team.
"Angie brings many strengths and valuable experience to ROL," says Parker. "We are excited to have her on our team to communicate with customers, streamline the workload and keep our focus."
As a licensed general contractor, Parker says ROL offers the unique benefit of pulling any needed permits and managing multiple contractors, as needed, so customers don't have to worry about taking on that role.
"We are enjoying our expanded presence in the Kansas City Metro and look forward to creating unforgettable outdoor experiences for our customers," says Parker.
Koch Turf and Ornamental, Turf Care Supply reach licensing agreement
Koch Agronomic Services, LLC, operating under its corporate brand Koch Turf and Ornamental (Koch), and Turf Care Supply Corporation (TCSC), recently reached a definitive agreement to grant TCSC an exclusive license to market and distribute the following Koch turf and ornamental enhanced efficiency fertilizers in North America for turf and ornamental applications: DURATION, HYDREXX, NITROFORM, NUTRALENE, UFLEXX, UMAXX and XCU.
The company says this agreement will also provide TCSC an opportunity to purchase and resell NITAMIN fertilizer to turf and ornamental professionals.
TCSC says it has formed a new entity, Allied Nutrients, to market and distribute these technologies. Allied Nutrients believes the agreement will provide a science-based, expansive platform of products as they launch this new business unit.

As part of this agreement, the company says members of the Koch team will transition to Allied Nutrients, including agronomy, customer service and sales, bringing more than 100 years of collective industry experience.
"Through this exclusive license, we are able to greatly expand our technology portfolio," says Bill Milowitz, chief executive officer and president of TCSC. "We are excited to welcome the Koch team into the Allied Nutrient family, and we are certain that their expertise and knowledge will allow us to better serve our customers in the future."
The company says the combination of Koch's strong portfolio of controlled-release, slow-release and stabilized nitrogen fertilizers with TCSC's production and Allied Nutrient's distribution and sales capability provides a clear opportunity to accelerate the adoption of these technologies by a wider audience of turf professionals. According to the company, these technologies allow for optimized nutrient uptake, fewer fertilizer applications and minimized impact on the environment.
"TCSC has been manufacturing XCU for years, so we are familiar with their high-quality standards, dedication to customer service and state-of-the-art facilities," says Steve Coulter, senior vice president of Koch Agronomic Services. "With TCSC's production assets and Allied Nutrient's sole focus on the turf and ornamental industry combined with the broader product offering and the experienced Koch team, we believe Allied Nutrients will be very well positioned to serve Koch's current turf customers and the industry as a whole."
Koch says it will retain the rights to offer its turf and ornamental products and brands to customers outside of North America, and the transaction is expected to close August 31.
LaurelRock celebrates 45th anniversary
The LaurelRock Company recently celebrated its 45th anniversary.
Throughout the 45-year journey, LaurelRock says it has grown, matured and evolved, but what has never changed over time is the company culture that is built on its solid core principles.
"Every day, we base our work and decisions on 'E-T-H-I-C-A-L' principles to positively influence our team, clients and business partners," says Burt DeMarche, president. "As we commemorate this year, we'd like to share how we exemplify our principles, even today, enabling us to remain a leader in our industry and local community."
Embracing teamwork and Thinking creatively
LaurelRock says their approach embodies creative thinking, clear communication and trusted leadership to keep the team strong. To deal with the struggles of COVID-19 head-on, LaurelRock says it immediately formed an internal COVID response team that has worked diligently to define new protocols, ensure crewmember safety and maintain unsurpassed customer service. The company says this team continues to meet weekly, collaborating and adjusting policies as necessary to protect all whom we serve.
Honoring our clients
The company says providing continuous, excellent service builds trust and loyalty with their clients. LaurelRock says it is an honor to have worked with several steadfast clients for more than 20 years and many others for over a decade. The company says it promises to continue to honor every client relationship through their words and actions, and they remain grateful for those they have the opportunity to serve each day.
Investing in the community (and causes)
The company says getting involved with non-profit organizations in the community and within the industry allows them to make a positive difference in others' lives. Currently, LaurelRock says DeMarche sits on the board of directors of Come Alive Outside, whose mission is to create awareness, intention and opportunity for people to live healthier lives by spending more time outdoors. In 2019, LaurelRock says it developed an ongoing partnership with the Aspetuck Land Trust to preserve and expand green corridors and pollinator pathways within the communities that they serve. LaurelRock says it also supports the Northeast Organic Farmers Association (NOFA), New York Botanical Gardens (NYBG), Connecticut Nursery and Landscape Association (CNLA), American Society of Landscape Architects Connecticut Chapter (CTASLA), National Public Radio (NPR), National Association of Landscape Professionals (NALP) and more.
Continuously improving by Listening, learning and leading
The company says that being open to discovering new ways to serve their clients better is a way of life at LaurelRock. The company says they've recently upgraded their management software, added battery-powered equipment in the field and introduced SMART irrigation controllers and robotic mowers onto properties. LaurelRock says it continually searches for efficient, sustainable and eco-friendly solutions that will enhance their clients' experience and make it easy to do business with them.
Acting with integrity
LaurelRock says hiring and training are also rooted in their core principles, starting with individual integrity. The company says integrity is built on reliability, trust and professionalism. Weekly meetings open with each associate outlining an example of where they witnessed an act of integrity being carried out, either by themselves or another team member. The company says sharing and celebrating these moments creates intention and awareness around integrity, making it part of the fabric of who they are.
"May we continue to see every challenge as an opportunity to learn and grow, and every success as reinforcement that we are indeed achieving our goals," says DeMarche. "We are filled with gratitude as we celebrate this 45-year milestone, and we thank the community for its support. It is our pleasure to work in such a wonderful community to design, build and maintain some of the most exceptional landscapes in the country."