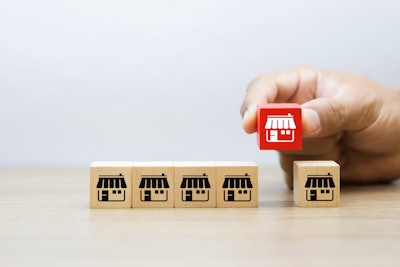 A recent survey conducted by the Small Business Majority showed that at the beginning of August, 46 percent of small businesses expected to close permanently by the end of the year.
To remain competitive, Russ Jundt, founder of Conserva Irrigation, says many companies turn to franchising as a viable option to help their businesses stay afloat.
"We find that consumers are attracted to a nationally branded company, but the caveat is that they want that local look, flavor and culture as well," says Jundt. "Franchises bring in somebody who is ultimately culpable to answer that phone if I'm having trouble with that local owner, but I do want that local owner feel and flavor."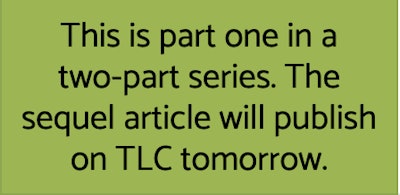 Systemwide year over year, Jundt says Conserva Irrigation is up 37 percent, despite COVID-19. He reports that they are ahead of their forecasted growth, and all locations are doing exceptionally well.
For many green industry companies, Jundt says becoming part of a franchise could mean the difference between saying goodbye altogether and simply saying goodbye to your old company name.
According to Jundt, many smaller businesses turn to the idea of franchising because they find that they become too bogged down in the behind the scenes aspects of running their business, and they are no longer able to focus on their trade.
Even under normal operating conditions, Jundt says opening and running a business is stressful for all involved. Adding in the uncertainty and upheaval caused by the pandemic, Jundt asks why wouldn't green industry businesses want to partner with a franchise brand?
"I think that's why it's so attractive and appealing for people to open up a franchise, regardless of the franchise," says Jundt. "If the systems are in place, the proof of concept will be there, demand will be there and you're clicking the instant button for marketing. So, you're not spending the lion's share of your time, energy, efforts and money trying to figure out developing systems."
Once a company decides to partner with Conserva and signs the franchise agreement, Jundt says companies are then assigned a director of their quickstart program that will be on hand to walk owners through the transition process.
The process of franchising
For Aaron and Lee Knepp, Conserva Irrigation franchise owners in Columbus, Ohio, transitioning from AK Irrigation to a Conserva franchise was the best move the couple says they could have made.
Since 2006, AK Irrigation served the Columbus and central Ohio market, reaching $1.8 million in sales.
With 15 years of experience with servicing and installing irrigation systems, Aaron started the company with his soon-to-be wife, Lee, who had almost 10 years of experience in customer service and marketing.
Despite their growth, the Knepps knew they needed to partner with an industry leader in order to reach their goal of $4 million in sales.
"When we started looking at converting over to a franchise, it was to help our sales increase more rapidly because we were plateauing," says Aaron Knepp.
To reach their goal of $4-$5 million on their own, Jundt says the Knepps would have had to spend a considerable amount of time and money building up their marketing systems. He adds that they also would have needed to bring on another team member that understood and could develop a marketing strategy that could get the company to the next level.
When Aaron first met Jundt in 2016, he says he looked at the company differently and was not on board at first. However, as Conserva continued to grow, Aaron knew he did not want to compete with them and looked into buying a territory. As he researched the company, Aaron began to like it more and more.
"They recognized within our offerings that they could grow and become more profitable and achieve their goals," says Jundt. "By utilizing our systems, by investing in our business and converting their existing business, they can achieve their goals and their dreams and build scale and profitability, even better than they could do on their own."
The rapid growth the Knepps saw in Conserva's other franchises was also very appealing to them. When a recruiting coordinator reached out to Knepp, things became serious, as the couple was considering rebranding at the time as well.
In April of 2019, they officially made the switch to Conserva Irrigation of Columbus.
When starting the franchising process, Aaron says the first move was to take their current database and transfer it to the new software. After this, they began the process of letting customers know their name would be changing while assuring them that it would still be the team they'd come to know and trust.
"There was a lot of training for the technicians and work to make it a little bit of a different experience for the homeowner, but not much else was really needed to change everything," says Aaron. "Conserva had a lot of great software and some proprietary stuff that I felt was really good. Overall, it's worked out really well for us."
Aaron says customers had no issues transitioning with them, and the move ultimately made things easier for customers because of the numerous automation processes that came with paring with Conserva.
According to Jundt, there's typically an $89,000 fee to join on with Conserva, but if the company is already doing $500,000 or greater, the fee will either be waived or reduced and the royalties for the first year will be reduced by 50 percent.
Jundt says this is Conserva's way of investing in their newest members, as they understand that companies will need to invest money into rebranding efforts.
Aaron says since they did not have to pay those territory fees, they were able to direct those funds on the local end of rebranding by investing in new uniforms, vehicle wraps, remarketing and more.
Check back tomorrow for part 2 of this series, where we'll find out the benefits of franchising, as well as what mistakes to avoid.