As the year comes to a close, Total Landscape Care has compiled a list of the top 10 stories of each month of the year. Take a look at what stories were trending on our site in February 2020.
10. Helping customers choose the right material for their outdoor countertops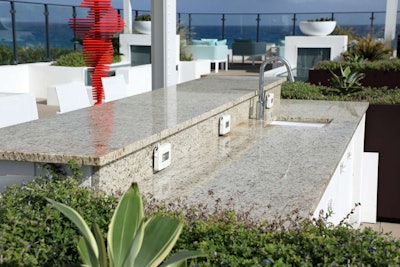 While we still have a little time left to go in winter, it's possible that some areas across the country can see the happenings of spring coming sooner than expected.
Regardless of how far away or near spring looks in your area, now's a good time to start thinking about the days of spring and summer when your customers will be spending much more time outside in the sunshine.
One big outdoor attraction that's gained popularity over the past few years is an outdoor kitchen, as this feature allows your customers to eat, drink and be merry all while enjoying the beauty of their backyard landscape.
Click here to read the full story.
9. How to: Creating a safety culture
The landscaping field harbors a number of work hazards, and simply saying you're committed to safety isn't enough to keep your crews safe day in and day out. You have to walk the walk and have a true safety culture to protect your employees.
"A safety culture is extremely important because our primary responsibility is for every employee to arrive home safely every day," says Fred Peratt, owner of Environmental Enhancements, based in Sterling, Virginia. "Safety promotes professionalism to our clients, suppliers, subcontractors and employees, which shows we care as an organization."
Click here to read the full story.
8. Chemical care: Best practices for preemergence herbicides
Preemergence herbicides are a useful tool for lawn care operators who are looking to control their customers' weeds before they can appear but applying these products requires a strong knowledge of the target weeds and a proper application strategy.
Most preemergence herbicides are designed to control annual grassy weeds such as crabgrass, goosegrass, foxtail and annual bluegrass. They can also be used to control certain annual broadleaf weeds such as chickweed, knotweed and spurge, says Matt Giese, technical services manager for Syngenta.
Click here to read the full story.
7. Five tips on how to get more lawn care customers
It'll soon be time to ramp up lawn care for spring, summer and fall, so now is the perfect time to drum up more business for your lawn care company. But attracting new customers isn't always easy – especially when homeowners think they can handle all their lawn maintenance chores themselves, or when they're simply reluctant to spend their hard-earned money on their lawn.
Figuring out how to get new lawn care customers requires focusing on your business network, your reputation, your advertising campaign and your business metrics. Provide the best service you can, offer package deals to entice new customers, harness technology to see where you're going wrong and collaborate with other local business owners to generate new referrals. Soon, you'll have so many customers you'll need to expand to handle them all.
Click here to read the full story.
6. Creating the wow-factor with seasonal color programs
If your landscaping company is looking into offering seasonal color programs as an additional service to provide your clients, there's a lot more to this sort of work than you may first think.
Seasonal color programs are popular because of the curb appeal they can create.
Click here to read the full story.
5. Altoz releases 2020 models of zero-turn mowers
Altoz recently debuted 13 new commercial zero-turn mowers that the company says are revolutionary.
Take a look at what Altoz has to offer this mowing season and what options green industry professionals can have at their disposal.
Click here to read the full story.
4. California implements mandatory irrigation regulations for 2020
At the start of the year, California implemented new irrigation system regulations, which require all new sprinklers to contain pressure regulators that will restrict the water flow to manufacturer-recommended levels of 30 pounds per square inch (psi).
While this practice was previously required only on new landscapes, going forward, it will now apply to all existing systems.
Click here to read the full story.
3. 20/20 vision: Where the lawn mower market is headed
Productivity is the name of the game when it comes to what landscapers are looking for when they're in the market for new lawn mowers.
New features or gimmicks don't do the trick if they don't help lawn care companies get the job done faster with smaller crews.
Click here to read the full story.
2. Four humorous marketing tactics for lawn care pros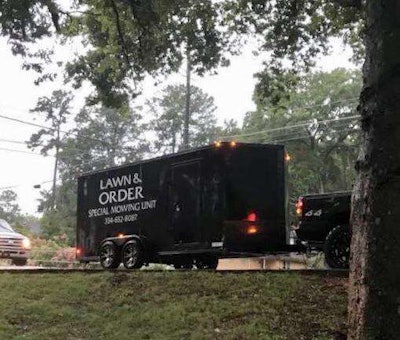 Look, if it's one thing that lawn care pros are better at in marketing than any other industry it's using humor. And as someone who spends too much time looking into lawn care and lawn care companies, I have found some great examples of humorous lawn care marketing tactics. The crazy part is that they are very effective at garnering attention, both in person and online!
Here's the deal, using humor is a great way to get attention, and when it's done correctly, it can really help your lawn care business gain clients quickly. Today, I wanted to cover four humorous marketing tactics that lawn care and landscaping professionals can use to get their business noticed. These marketing tips can even be used in the off-season.
Click here to read the full story.
1. Alternative fuels to consider for your mower fleet
While gas is currently king when it comes to fuel sources for mowers, there are many landscapers looking into alternative fuels in order to become cost-efficient or more environmentally friendly.
"There are many factors contributing to the growth of alternative fuels," says Matt Medden, vice president of marketing for AriensCo. "In addition to being more environmentally sustainable, alternative fuels can be more economical and meet consumer demand for more environmentally friendly products and services."
Below are three of the fuel types landscapers are switching to as well as manufacturers' thoughts on these power sources.