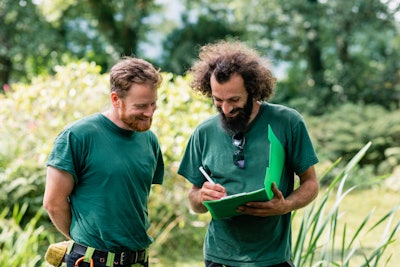 Why do some landscaping businesses become successful while others bite the dust?
Sometimes, being successful boils down to avoiding costly mistakes. Most of the successful landscaping service providers have avoided these potential pitfalls or at least found ways to deal with them more effectively. Here are five ways that you could potentially go off track.
1. Failing to properly handle pressure
Starting a business is never easy for anyone, especially when you are on a shoestring budget. Whether it is price negotiation with landscaping material suppliers or creative differences with the clients, every aspect of the beginning will create enough pressure that you might begin to question your decision of starting the business.
Some of these problems at the beginning are inevitable. As you are new to the market, you might not be able to get things done your way. The best way to deal with initial pressure is to develop a strong mindset against failures, knowing that it is the only way you are going to learn. Knowing that the setbacks are part of a new or growing business, you should learn to move ahead quickly instead of what has already been done.
2. Exhibiting or succumbing to unprofessional behavior
At some point in time, you might be at the receiving end of unprofessional behavior. Or it might be you who exhibits unprofessional behavior because of succumbing to the pressures we talked about above.
When you are new to the landscaping business, you are likely to face many situations that will test your patience, work ethics, and integrity. It is important that you start cultivating the right work culture from the very beginning, keeping in mind how you behave with your clients, suppliers, and employees will become part of the reputation you are developing.
In the era of social media, you would not like to risk your reputation for one incident. Any such incident of bad behavior might hamper your public image. Since landscaping businesses grow through referrals, it is important that you neither instigate nor allow someone's instigations to get to you.
3. Experiencing negative cash flow
Profit on paper means nothing to a new landscaping business. You must maintain a positive cash flow. Keep a check on your cash availability and plan your investment accordingly.
One thing that is common among landscaping businesses that have started small and have grown into fully-fledged businesses is they have managed their cash flow well. It is recommended that you do not invest heavily in new equipment but rather buy second-hand or rent it from your network when starting out. This will help you to continue to manage your cash flow in your early days.
Similarly, check your lending practices from time to time to curb negative cash flow. Start relying on technology at the very beginning to keep a tab on your cash flow. A landscape management software with integrated payment management tools could help you speed up payment processes and track cash flow instantly.
4. Getting into bidding wars with low-cost competition
There will always be someone in the industry who is going to claim they can do the work you do, but cheaper. Your dilemma is obvious—whether to join the battle or to hold your ground?
Most landscaping business leaders adopt a passive-aggressive approach in such a scenario, as in they keep the doors open for those customers who are looking for a lower price, but they do not budge from their standard pricing. Oftentimes, these clients end up coming back when they realize the "cheaper competition" performed poorly. If you are able to deliver an awesome customer experience (and great results), clients will see why it's worth paying a little bit more for your services.
5. Being unprepared for seasonality
Many aspects of the landscaping business are seasonal. If you lack efficiency in managing seasonal demand, it could hurt your business. Landscaping is one of those businesses where you need a lot of resources (time, labor, materials, and equipment), but typically only during certain times of the year. But you can't get rid of everything during the off-season, or you won't be ready when the next season rolls around. You must plan every resource in a manner that you can handle peak season and off-season crunches more effectively.
The Takeaway
Establishing a landscaping business is tough at the beginning. But once you successfully build your network with professionals, suppliers, and clients, you will be able to easily navigate through the challenges and make a name for yourself.
EDITOR'S NOTE: This article was written by Avee Mittal.