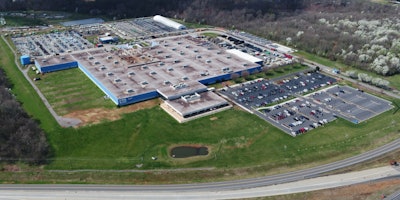 Doosan Bobcat North America
Doosan Bobcat North America has announced plans for a $70 million expansion of its Statesville, N.C., manufacturing facility. This includes plans to construct an additional 580,000 square feet for manufacturing operations, which will create 250 new, full-time jobs over the next five years. Construction is expected to begin July 2021 with a completion date expected in May 2022.
"This level of investment demonstrates our commitment to North Carolina, which has been an important manufacturing location for us since 2008," said Mike Ballweber, president of Doosan Bobcat North America in a company press release. "We are dedicated to the continued expansion of our compact equipment line to help empower our customers to accomplish more, and our Statesville location has been an important part of this success."
Stihl, Inc., will plant 2,021 trees


Stihl, Inc., announced plans to support recovery efforts of two Pacific Northwest state parks by planting 2,021 trees in the year 2021. State parks in California and Oregon are still struggling to recover from the devastating impact of wildfires in 2020. The company's efforts will focus on Collier Memorial State Park in Chiloquin, Oregon, and Lake Oroville State Recreation Area in Oroville, California.
In addition to the funds for trees, Stihl will also donate augers for efficient planting. The company is also providing the expertise of two professional arborists available to offer training to state park personnel. Volunteers from All Hands and Hearts, a natural disaster relief organization, will assist with the planting.
North Carolina Green Industry Council to host technology conference
Registration is now open for the first-ever Technology Symposium hosted by the North Carolina Green Industry Council (GIC). This event will be held in person on June 17, 2021, at the McKimmon Center on North Carolina State University's campus.
The event is a continuation of the GIC Water Symposium, which was developed in 2010 in response to drought conditions. The new technology theme will expand the conference's focus with new solutions that will help keep green industry businesses innovative, productive, and profitable.
To learn more or register for the event, visit www.ncgreenindustrycouncil.com.