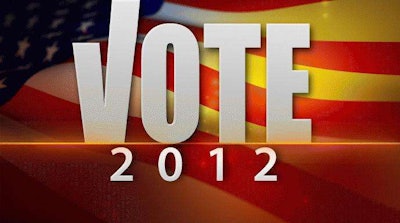 The time has come again for citizens all across America to cast the infamous vote that has been the talk of the average citizen, news stations and social media for the past month.
However, instead of asking the question, "Can one person really make a difference?" I encourage everyone to put down their shovels and pick up their pens, because if one person decides to place a vote, about 100 more will be heading to the polls.
"Telling your employees to go out and vote is not enough these days. It takes a leader of an organization, company or business to step up and personally accept the task at hand."
Some may even find the excuse of being stuck at a job site and unable to get away to vote.
However, as some people might say, the Internet is a wonderful thing.
Pre-election voting and absentee voting has become easier than ever with just the click of the mouse.
I encourage you to read the article recently released by Overdrive magazine that touches on all of the details in futuristic voting as well as the specifics on how easy it is to vote before November 6.
We're not asking the question, "Who are you voting for?" but rather, "Did you vote?"
The U.S. Chamber of Commerce is taking the status of "Vote for Jobs."
Its website states, "With November 6th almost upon us, our collective success rests on one remaining essential ingredient – making sure those who believe in American enterprise and economic freedom turn out to vote in this critical election."
I could not agree more. Let your voice be heard by placing your vote on November 6.