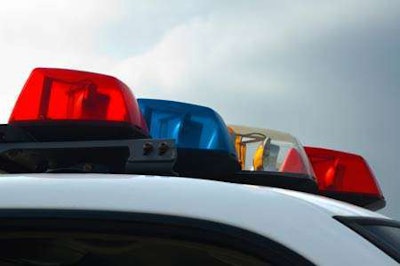 There seems to be a continuous theme in many landscaping stories across all media platforms–stolen equipment.
Equipment is crucial for any landscaping company, and it takes more than just cleaning and maintaining equipment for it to stick around a long time.
Crime is all about opportunity, and if you're not putting your equipment away properly, you could easily become a victim overnight.
One story discusses how one landscaping company lost $13,000 worth of landscape equipment in one night.
Another landscaping company experienced multiple grand thefts and burglaries and had equipment removed from trailers and sheds across multiple weekends.
One last company became a victim after a man stole $1,500 worth of metal irrigation supplies from a storage bin.
Crime prevention can be achieved, but it takes effort on an entire business to protect valuable products.
Don't be a target. Protect your business the same way you would protect your home.
Here are few tips on how to protect your business:
Have at least two employees open and close the business.
Install a robbery alarm.
Place a surveillance camera near the equipment. Replace videotapes regularly.
Keep your business neat and clean. A tidy, orderly place of business is inviting to customers, but not to robbers. Dressing neatly also sends the right message.
Stay alert! Know who is in your business and where they are. Also, be aware of suspicious activity outside your place of business. Write down license plate numbers of suspicious vehicles if visible from the inside of your business.
Keep your business well-lit, inside and outside. Employees should report any burned-out lights to the business owner or manager. Keep trees and bushes trimmed so they don't block any outdoor lights.
Learn the names of the officers who patrol your business.
Use care after dark. Be cautious when cleaning the parking lot or taking out the trash at night.
Leave blinds and drapes partially open during closing hours.
Source: Los Angeles Police Department