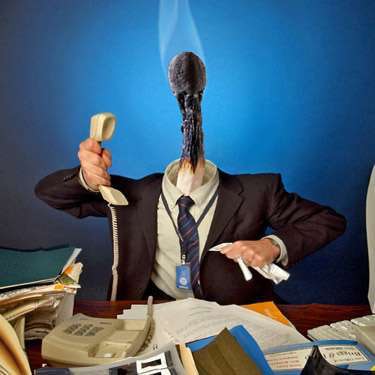 Running a landscape business is no easy task. There are so many moving parts — from employees and invoices to clients and equipment — and you can easily get sucked into trying to survive the daily grind.
But if you're just keeping your head above water, you'll soon be exhausted and maybe resentful toward the job you once loved.
Here are my tips for stay connected to your business without burning out.
1. Turn it off.
Do you ever start to hate your phone because it dings every time you get an email?
Maybe one of the best and worst inventions, your smartphone is probably an integral part of your team. It gives you real-time information, but that can be overwhelming at times. So, if you're in the office and working on something else, turn your email alerts off or set them so they only go off every 10 minutes or so.
This doesn't make you a bad owner — it can help you focus on your other tasks. Phones allow you to stay connected 24/7, which may seem good at first until it starts to take its toll on you. Breaking the attachment with my phone has been the most difficult thing for me, but it has also been the most rewarding. Instead of just trying to keep up with everything, I've been able to finish projects and then check email every so often, instead of immediately when I receive the message.
2. Have some fun.
You went into this industry because you — hopefully — loved it. So, don't make yourself miserable because of the work. While a week-long vacation might not be possible, take time when you can. Maybe that just means not working one weekend or taking a long lunch break. It's important to find a healthy work/life balance
3. You can't do everything.
Your name may be on the company sign, but that doesn't mean you have to be involved with every task. Finding employees you can trust is imperative, so once you do that, learn to delegate tasks to them. Letting go can be difficult, but it's the only way to help your business reach its full potential. If you're spread too thin, the best the company can ever be is good: instead of great.