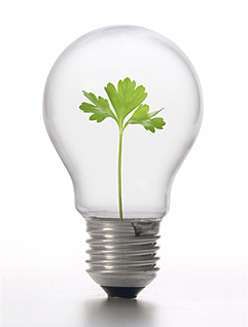 When it comes to the future of the green industry, it's almost impossible to predict the turnout for the year.
Go iLawn's CEO Mike Rorie shared his thoughts and predictions on what was in store for the industry last year stating that landscapers would be happy with the outcome of 2013.
Taking a stab at it again, Rorie gave his predictions for 2014.
Here's what he had to say:
Go iTalk: What do you think will be the biggest positive for the green industry in 2014?
Mike Rorie: The overall economy, the stock market is rolling again, and this equates to a lot more spending. For those who don't do a good job marketing their company, they won't suffer as bad as they would in a bad market because a demand for services as a result of the strong market will help boost their sales alone.
Go iTalk: What do you think are the biggest challenges for the green industry in 2014?
Mike Rorie: The green industry as a whole faces continued legislative battles like the Affordable Care Act and immigration reform. The continued rise of fuel and the goods it also affects is also challenging for green industry businesses. As an industry of small companies that aren't necessarily well organized to fight these big items, we tend to have to simply adjust after the fact.
Go iTalk: What impact do you think technology and/or the Internet will have on the Green Industry in 2014?
Mike Rorie: For the smart and the swift, technology will continue to increase the contractors ability to reach larger audiences. It will also continue to make them more efficient, both internally with staff and externally with customers. Making it easier for people to do business with your company than with your competitors is a huge advantage technology can provide, and green industry contractors that choose to leverage technology will continue to gain this advantage over their competitors.
What is your growth prediction for the green industry in 2014?
Mike Rorie: No question it will be a prosperous year for contractors. The biggest limiting factor will be preparedness! You must gear up now if you want to capitalize on winning new business for 2014.
Any other 2014 predictions for the green industry?
Mike Rorie: There will continue to be new entries into the market, both from start ups as well as investors seeking a solid ROI from growth-oriented companies that have the know-how to tail market share.