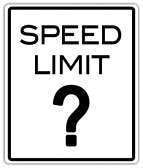 Slow and steady wins the race, right?
Maybe not, according to my sources for "How To Grow Your Business," which will be featured in the April issue.
Going into this story, I expected to hear reasons landscapers should be cautious about expanding their companies too fast – such as spreading themselves thin, sacrificing quality, losing cash flow or overwhelming employees.
But instead, the landscaper and marketing specialists I talked with warned against not doing enough: whether by not using social media, not returning customer calls or not taking advantage of marketing tools.
That just shows what drive and determination looks like.
Business owners who are serious about expanding want to do as much as they can, as quickly as they can. It's not about the speed of growth but how an owner manages those changes.
One landscaper who has taken her business from the corner of her room to a large, sustainable office building in just seven years is Andrea Wilson Mueller, owner of Inside Out Design in Frankfort, Kentucky, and TLC's 2014 Landscaper of the Year.
"If you take care of the company – and clients – the company will take care of you," Mueller says.
Of course, there will always be pitfalls to avoid, but that's part of the process. Success is measured on how those problems are handled.
So, forget the speed limit, and find what works for your company.